I see these squeeze pages all the time with a video stating that you can make 6 figures without hardly doing anything.
What is the real agenda behind the 6 Figure Tool Kit?
These products come and go on the net. People buy into them because they make it sound so easy.
When someone buys a product like 6 Figure Tool Kit and doesn't really make any money, they realize the only thing getting squeezed is their wallet.
Specs About 6 Figure Toolkit
---
Product Name: 6 Figure Toolkit
Year: 2013
Free Access: No
Price: $47
Website URL: 6figuretoolkit.com
BeginAtZero.com Overall Rating: 3/10
---
The Rundown
What is 6 Figure Tool Kit aka 6FTK?
Internet Marketing Program.
How does it work?
You market the same product.
How much does it cost
It starts off at $47 then as your clicking away then it goes down to $9.
I'm not going to go more into the rundown because I find these types of programs to be a scam.
Most likely you're not going to make a 6 figure income. I want you to realize that these programs just want your money, nothing else.
My Take
---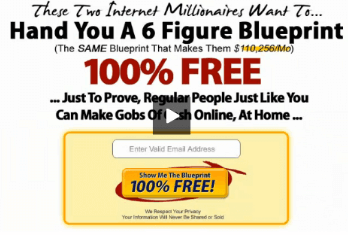 These types of squeeze pages with a video try to grab your attention by telling you a story that many people can relate to.
Many times they talk about how easy it is to make money online without hardly doing anything.
In this particular video, Justin claims you can make $237 a day just working 15 to 30 minutes a day.
Justin states that 20% of the people he coaches quit.
He says these lazy people will always complain.
When he said this I thought, who are these people?
I say this because according to Justin, you only have to work 15 to 30 minutes a day using his system.
How lazy are these people?
I mean if I can make a 6 figure income working 30 minutes a day, I'm there and those lazy people would be there too.
What person wouldn't want to work max 30 minutes a day and make a 6 figure income?
This product would go viral. Word of mouth is a very powerful thing.
What Are Squeeze Pages?
---
Squeeze pages are mainly short website pages. The best way to describe them, are like short ads where you can place your email address.
Sometimes they have a video like 6FTK that has to grab your attention.
Squeeze pages are not necessarily a bad thing. Lots of companies use them to get people's information.
In today's time, lots of people don't want to spend their time reading a slew of info. Some people would like to get an email about a special offer a company provides.
Scams Give Squeeze Pages A Bad Name
---
The people who scam took advantage of squeeze pages. They usually place a catchy title that will grab someone's attention.
Sometimes they come with a video. These guys use very smart tactics to get your information.
What Is 6 Figure Tool kit's Goal?
---
Mainly what 6FTK does put you in their sales funnel. What they do is ask you for your email address, money and send you low-quality e-books, videos, or training.
Now that you're in their funnel, they will up-sell you more of the same garbage.
Then they will have you do the same thing they are doing. They probably want you to contact your friends and family so they can add them to their list. You pretty much end up doing the same scam they are doing.
Once the business goes stale and has a bad reputation, they will start a new squeeze page with a new company name and do the same thing over and over again.
They will say this new product just launched and have a new story with new actors.
Red Flags
---
When you exit a squeeze page and come across a WAIT pop-up, this is a time to put your guard up. I feel this is a really aggressive tactic. 6 Figure Toolkit does this about 4 times.
Exiting A Website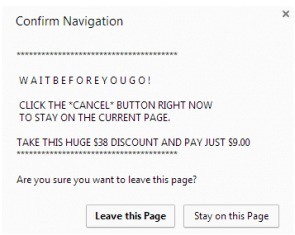 The first time they lower their price to $37
Then it was lowered to $9
Then lowered to wait for a free offer
Then lowered to another product
Then a new opportunity comes called 5 Minute Mogul
Then it says something about leaving an opportunity
It's only obvious these guys really want to get your contact information.
I always suggest to people to give them an email address that you hardly ever use.
This way you're not getting bombarded with a lot of scams that they try to entice people with.
Another thing you should consider is when any company you're unfamiliar with is asking for money, you should always do your research first.
Learn about who these people really are before you decide to do business with them. You don't want your name behind some scam.
If the business offer says you can make a boatload of money in a short period of time, then it's not going to happen. As I said before if it really works everyone will be doing it.
---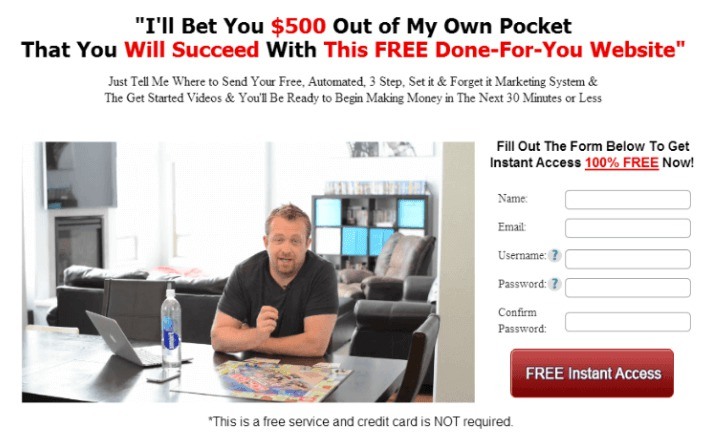 Hosting
---
I noticed in the video that Justin seems to be adamant about not paying for domain names and hosting fees.
You cannot have a website or squeeze page without a domain name and hosting.
One thing, you gotta consider with services like these, is that if you decide to try this out, you really don't own the business.
You're paying a fee to try and make some money. If this business decides to not pay their hosting fees or renew their web address you'll be left hanging.
Because you're in their sales funnel, they will send you an email under a new business name asking for money with their new squeeze.
Who Is Justin James and Steven James?
---
I personally think they are just actors. Isn't ironic they both have the same last name?
If you watch the video Justin talks just like an actor, if that's even his voice.
Don't let the hype fool you.
There are probably other videos with the same voice with the same business model and the same or different people promoting them.
How To Really Make Money Online
---
To really make money online it's gonna take time. You do need to pay for a domain name and hosting to build a business.
Your domain name is your address
Hosting is the land
Your website is the house
The internet is the world. (Wild Wild West)
If you don't have these four items you are not in the business online.
There are other key elements to making money online. I learned all the skills through My #1 Heroic Site.
All In All
There is no quick and easy way to make money online. If it were that easy we would all be doing it.
You should always do your research before you decide to give anyone any money online.
Making money online isn't impossible, but it does take work. Many people make an honest living doing it. My Heroic Site will show you how.
What is your take about 6 Figure Toolkit, Tweet me @evelynbaz!
Start Your Online Business Today
Start Your Business For Free
Beginning an online business is simple. With good guidance, you can achieve many goals that you thought were not possible.

We earn a commission if you click this link and make a purchase at no additional cost to you.