ACN is an MLM business. Their main product is telecommunication.
Before you even think about becoming an IBO, I want you to read my ACN Inc Review.
I feel people can accumulate new bills to move up a level.
If you went to one of their hyped-up presentations and didn't join, I want you to think about the bills you can accumulate by becoming a part of ACN.
Yes, I've met a few people who made money with ACN, but I also met a lot more people who didn't.
Specs About ACN
---

Product Name: ACN
Year: 1998
Free Access: No
Price: Starting at $499
Website URL: acninc.com
BeginAtZero.com Overall Rating: 3/10
---
The Rundown
What is ACN?
How does it work?
ACN's main product is telecommunication. You either generate income through your website or by recruiting people into the business.
How much does it cost?
$499 one time fee
$150 Annual Fee
$30 a month for Website
There are other fees. It depends on how you accumulate them in various products and services a person purchases through ACN.
Who can join?
It's an international-based business.
My Take
The good old' auto-ship payments with MLM Companies can add up quickly.
With MLM Businesses, if you stop purchasing their vitamins or whatever product they offer, you are pretty much done.
Yeah, I understand by not paying your auto-ship payment, you won't get the commissions you may never make, but you have a lot more control than you realize once you stop these auto-ship payments.
With ACN, people need to realize you have to be careful because people could end up with bills and a not thriving business in the end.
Let's get into this because people need to realize what they get into before they do.
First Off
---
Let's start by how people probably heard about ACN. Usually, it's through reps warm markets meaning family and friends.
This is the main way ACN teaches people how to get others into their business.
What they do is what I call the RUSH tactic.
Once you pay the vast $499 to start your "business," they will start you off with making a list and calling your friends and family right away.
When I mean right away, I mean as soon as you pay.
They will have you pull out your cell phone and start making a list.
They want as many people as they can to come to a presentation.
ACN's Get You In Tactics
---
One thing I will give to ACN is that they sure know how to hype you up in their presentations.
If you've ever been to one of ACN's presentations and talked to one of their QTT, ETT, or whatever level the rep you met, they usually tell people some reasonable ways that you can get started.
One of the tactics they use is these bonus tactics. The bonuses you can make through ACN is outstanding.
What people need to know is that there is a time limit of 30 days to get these bonuses.
If you don't meet the timeline of what ACN requires, the potential money you can make will dwindle.
They also use the tax write-off tactic to get you in. Some of their reps will tell you, you can use the money you invested as a tax write-off.
Donald Trump is another way they try to get people in.
They will tell you how Donald Trump believes in ACN and they like to use him in their presentations and conferences they invite people to.
I read an article about Donald Trump and ACN by The Wall Street Journal. I wasn't surprised by how I read that Donald Trump made millions through ACN.
I also read that ACN has some legal issues in three countries. Just so you know Donald Trump and ACN cut their ties.
I believe it's because of political reasons, but we won't get into politics here.
The Reality Of ACN
---
I want people to know the reality because these types of businesses are very difficult to make money.
ACN is mainly a recruiting base business, plus their main product is not something most of the population would be interested in buying or using.
ACN's Comp Plan
---
The Faster you get people paying into the pyramid the higher bonuses you can make.
Within your first 30 days, you will have to accumulate bills and get people to become IBO's or QTT's.
Of course, all pyramids start off with you. Now what you need to do is find people in your warm market meaning your friends and family to start making money.
What you get as an IBO is a stock website. They call it the online store where people purchase the products you sell and you make money towards your business if you make sales.
Before you get happy about this "stock website", it's a website that every IBO gets and they don't rank well on the internet because they have duplicate content on them.
Another reason why you shouldn't get too excited about these stock websites is that there is a fee for these stock websites and the cost is $39 a month.
In order for people to look at your stock website, you would have to personally give your website ID.
There Are Two Ways To Generate Income With ACN
---

Your Personal Residual Income can come through your stock website. You would have to make commissions on the sales you generate through your website.
The more customers you acquire the higher commissions you make. You can make up to 10% on your customer's bills every month.
The second way is through overrides, which means you and the people you get into ACN. You make a commission off of your downline's sales generated through their stock website.
You can also make up to 8% commissions depending on how many people you and your referrals generate into ACN all the way down to 7 levels.
The Levels In ACN
---
QTT – Qualified Team Trainer
ETT – Executive Team Trainer
ETL – Executive Team Leader
TC – Team Coordinator
RD – Regional Director
RVP – Regional Vice President
SVP – Senior Vice President
To become a QTT, you need to have 3 teams this includes you and 200 points.
Becoming a QTT is the backbones of ACN and this is what they want you to do.
By becoming a QTT, you get qualified to make commissions in your downline. This is also the beginning of generating bills for you and your future warm markets aka friends and family.
I want you to picture this in another way. The way ACN and their Qualified ETT, ETL, and so forth make money is by each and every QTT accumulate bills and move up a level.
Each time you move up a level yes your payment gets higher, but so does your bills.
You are pretty much-making money off the bills that each and every member accumulates by upgrading to a new level.
It's almost like those matrix systems, but they do offer that video phone that you don't need. A lot of people would rather use Skype and their services are at a much lower rate.
If you make it through a year with ACN, there is an annual fee of $150 to keep your position in ACN.
The Conferences
---
This is when some of the ACN reps will say to people you can write this off as a tax write-off.
In order to get people into ACN, you have to either invite them to one of their presentations or have to host one at your home.
Not only that, but they also want you to go to these conferences that you may have to drive miles to. This is gas money and time away from your home.
Just so you know, you have to prove to the IRS that you have a business and are serious about this. You have to keep good records and show what you are doing is not a hobby.
What Happens To Your Warm Market If They Say NO?
---
If your warm market is not interested in becoming a part of ACN, the next step is to try to get them to become one of your customers.
Usually, the ACN reps will tell you to ask your friends and family to do you a favor.
The reps will tell you to ask them to be a customer by purchasing one of their telecommunication packages through your stock Website.
Most family and friends may do it as a favor, but some may not. Not only that usually, but the cost of these telecommunication services also is not at a market value rate.
This could lead to your friends and family a little upset that they have a higher bill to pay.
How Difficult Is It To Recruit IBOs?
---
I want to express how difficult it is to get people to do ACN.
First off the cost to get started. The cost is not what I would say will put you in the poor house upfront, but it's enough for anyone to say I want to think about it.
This is why ACN wants to get people in fast because once they are in, people are more likely to try in the beginning to make their money back.
Once people find out how many bills they accumulated plus all the conferences they should go to, it becomes more of a burden than a business.
Once your warm market aka list of friends and family are used up, people don't know what to do next.
This may cause someone to quit or accumulate other expenses by looking for help through the internet and purchasing some sort of scam leads that may lead to more of nothing.
I highly recommend people do not run off and purchase leads because you don't know what kind of leads a person is getting.
These leads could be people who unsubscribed to someone's list and their last shot to make a dime with these unsubscribed leads is to sell them.
Think about this, why would anyone want to sell a list of great subscribers to anyone.
They are either making money from their list or get great engagement from their subscriber.
Let's Breakdown The Bills
---
To get started it's $499.
You need that stock website to get others to accumulate bills and that's $30 a month.
That phone is around $30 a month, plus you gotta purchase the phone. It cost me around $100 give or take a few dollars.
Now you need another digital product such as a cell phone, wireless network, alarm system, or whatever is in their list of products you need to purchase. For me, I got a wireless portable internet that ran me another 40 bucks a month.
On top of that, now you have to go driving to these conferences. Some of these conferences are 50 miles away.
They even want you to fly to some of their conferences. You can reserve a spot and pay another out of pocket expenses when you haven't even made a dime yet.
Okay, it's up to you in what you want to do, but I'm letting you know what you could be facing if you choose to go with ACN.
All In All
It's up to you if you find ACN to be the one. The business model speaks for itself. It's a recruiting base business.
The best way they will tell you that anyone makes money through ACN is by you paying into the pyramid and start accumulating bills.
Bills you probably would never even consider before. Then, your next goal is to get others to do the same.
This way you can try and make money off other people with their fast track bonuses which you have a 30-day timeline to meet this goal. Good Luck With That!
I know this because I was a member at ACN, and bills were piling up, not to mention driving and going to those conferences. You can read more about how I personally felt on a much deeper level.
I wanted to succeed in a home business, I just kept seeking until I found what I was looking for. It wasn't just about the money, but the freedom I wanted for my family.
If you want to earn money without illuminating your bills, going to conferences and did I just say this, acquiring unwanted bills, I suggest you check out this website over here. You can check it out for FREE and see if it's the one for you.
What is your take about ACN, Tweet me @evelynbaz!
No Friends And Family
I learned that you don't have to bug your friends and family to make money with your home business.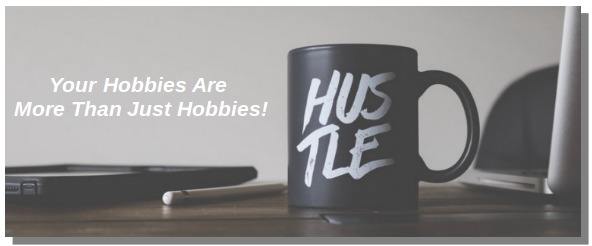 We earn a commission if you click this link and make a purchase at no additional cost to you.