I usually watch football on my Sundays, but today was a little different.
I was about to change the channel, but the movie Secretariat was on.
I've seen this movie before and loved it. When the movie came on again, I just had to watch it.
After watching the movie, I wanted to learn more about Penny Chenery.
Penny achieved a lot, and I thought I'd write an article about her and the film. Because of Penny's accomplishments, I found her life to be one of the best gifts for the girls.
There was something Penny said in an interview, and I took what she said to heart, and I hope that other girls will take it and run with it as well.
The Movie Secretariat
---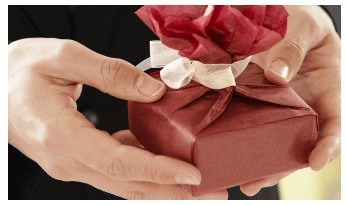 I would have never known anything about Penny Chenery if Disney hadn't decided to make the movie.
Diane Lane did such a fabulous job in this film.
I love how she was so poised and beautiful in the movie.
If you haven't even seen Secretariat, I think people should take the time to watch it.
I know that movies about real-life stories can be a little over fabricated than the actual real-life story, but you can't take away from what Penny, her family, and her team did.
The movie was mainly about how Penny Chenery and her horse Big Red aka Secretariat won the triple crown in 1973.
My Little Horse Race Experience
---
I don't really watch horse racing.
I did go to a horse race once at a county fair.
I can't remember how much I bet, but it was nothing substantial, I think it was around three bucks for each bet I placed.
I didn't know what horse to bet on. I just selected horses based on their names, Lol.
When I placed my bets I selected each bet to win.
I can't remember the horse name, but one of the bets I placed won.
I was like no way when I went to cash in my ticket, the teller kept giving me money.
I was like I won all this on one bet.
I didn't even know how much I could win by selecting a winner, It was just for fun.
I think I won like $300 on a simple bet.
It was a fun experience and, of course, I had beginners' luck, Lol.
Back To Penny Chenery
---
After watching the movie I wanted to learn more about Penny.
One of the reasons why I wanted to learn more about her was because she's a mom plus what she achieved later in her life.
I wouldn't say her life was just beginning when Secretariat won his races, I would say her life had a lot of great layers.
From what I read, Penny had a love for horses as a young girl, she attended Columbia Business School.
At that time there were only 20 women attending that college of 800 males.
She met her husband at Columbia Business School and became a stay at home mom for 19 years before she even began paving the way for women in the horse racing arena.
Penny Wasn't The First Woman
---
I found out, Penny wasn't the first woman to own racehorses, but what Big Red accomplished was amazing.
Triple Crown
Twice American Champion
American Horse of the year
American Champion Male Turf Horse
40 Years later Belmont Stakes record-breaker
You can't take that away from Secretariat or Penny.
I Watched Her Interviews
---
I saw an interview with her at the age of 91 and I couldn't help but smile. I must say Penny is one poised and beautiful woman even at the age of 91.
Her life says a lot about what we can do as women. I know we all have different time limits with our lives, but she's the epitome of not stopping.
Life doesn't end because we age or because of obstacles. Especially us women because some of us women like myself have children and some of us tend to put our lives on hold.
Like I said earlier, Penny was a stay at home mother for 19 years. I know that being a Mother is a big job especially if you have more than one child.
I'm sure the movie didn't show a lot of the obstacles that Penny faced being away from her children, but from what I understood about her life and an interview I saw with two of her children, they managed just like any other family would.
It Takes Teamwork
---
I understand that winning does take a team and she had a great team to help her achieve what she set out for, but it was Penny who planted the seed to get the growth going.
If it wasn't for her, the movie, the wins, and the team wouldn't have taken place.
Who knows if Secretariat would have even accomplished what he did if it wasn't for Penny, her team and her family included.
Was It Luck?
---
In an interview, Penny said it was luck. I'm sure some people may agree, but I believe it was faith that kept her will.
Maybe just maybe, Secretariat felt Penny's energy, honesty, and faith. Maybe Penny's energy is what inspired Secretariat aka Big Red to begin his path.
My Favorite Part Of The Movie
---
When Diane Lane said,
"I've run my race, now you run yours."
If I was in Penny's shoes on the day before the race, I wouldn't have been able to sleep. This was a big race For Penny, her family, her team, and Secretariat.
At this point, the only one in control was Secretariat. This was his race, but he was part of the team.
He had the support and I think Secretariat knew it. Secretariat didn't just win the race he won it by a landslide.
I watched the video of the actual race and it was a Wow moment for me. Secretariat won that race like a champ!
If you haven't seen the actual real race, take the time to watch it, it's a truly historical moment.
Only 11 other horses to this day have won the triple crown, but Secretariat won it like a star.
Penny's Daughter Kate Wrote A Book
---
I found out that Penny's daughter Kate wrote a book called Secretariat's Meadow. This book tells the story of how it all started.
I had to order this book. I wanted to order this book because I wanted to learn more about how it all began.
You can get the book, Secretariat's Meadow if you haven't gotten it.
Back To Why I write This Article?
---
I wrote this article because the movie Secretariat is inspiring for people, but especially women.
At the end of one of Penny's interview, she said something special that her father left her.
I understand that some girls didn't grow up with a father to inspire and guide them, some girls may have had fathers who never said this to them, and some girls had fathers that said this to them.
I don't know what kind of relationship you have with your father, but Penny's life is proof and confirms what her father said to her.
I'm going to quote this from what Penny said in her interview. Even though the gift that her father gave her were words.
Words are very powerful. Words are gifts that are more special than any material gift a person can get.
I took what she said as a gift even though it was her gift. I re-gift it to myself and sharing the gift with you.
I hope Penny doesn't get mad at me for taking her gift, but I think she said this for all women out there who inspires to be what they want to be.
"My father told me as I was growing up, I could achieve anything I wanted to if I was willing to work hard enough."

Penny Chenery
Today!
---
There are many Women Race Horse owners and Jockeys doing what they were inspired to do.
We all may not want to be Race Horse owners or Jockeys, but her story inspires me. I hope her story inspires you too.
All In All
If you are a single woman, a mom, a married woman, a single mother, a woman or a girl we are all going to age.
Penny accomplished a lot even when she became middle age. Her life shows that you don't have to stop living.
All you have to do is just add another layer to your life and accomplish your dreams.
I get that we all have different obstacles and hold different cards in our hands, but we have choices in how we play our cards.
If you want to add another layer to your journey in the game we call life, you can check out this gifted service here.
You can check it out for free. I always recommend this pathway because it's a way I found that works for me and it may even work for you. Take it and run with it.
What is your take about the best gift for girls, Tweet me @evelynbaz!
Plant, Water, and Believe!
Keep faith in what you're doing.
Inspiration can be a turning point in your life. Click the link below if you need a little kick in the butt to start your journey.

We earn a commission if you click this link and make a purchase at no additional cost to you.