I got an invitation claiming I could make some quick and easy cash. Who wouldn't like that?
I thought I'd check out Big Ideal Mastermind and review it to see if it's worth your investment.
Specs About Big Idea Mastermind
---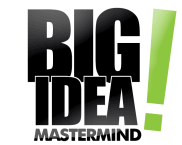 Website URL: www.bigideamastermind.org
Year: 2013
Free Access: No
Price: Starts at $25 a month
Overall Ranking: 0/10
---
The Rundown
What Is Big Deal Mastermind?
It's a marketing training service.
How does it work?
You get training levels in regards to internet marketing.
How much does it cost?
$25.00 a month for basic level
$25.00 a month plus $100.00 for silver-level training
$25.00 a month plus $600.00 for the gold level of training
$25.00 a month plus $1,597 for platinum level training
$25.00 a month plus $5,097.00 for diamond level training
Affiliate fees
Affiliate Status $19.95 a month
No Refunds
You can cancel at anytime, but all prior charges are not refundable.
BIM Goal
Each person will make $5,000.00 a month
My Take
This is probably the most expensive program I've come across to this day.
I researched Vick Strizheus and found out that there was some sort of insurance fraud and he also has other businesses that are no longer available.
Here is a list of them,
Global Success Club (if you go to the website it says it's full and Vick is not taking any more members.)
7 Figure Marketing School
High Traffic Academy
48 Hour Fast Cash Club
When I did my research, Vick encourages that you also join another sketchy business called Empower Network.
Before you think about running off and trying Empower Network, it's quite expensive as well.
I talked about research in an article I've written called How Deep. It is so important to do research an opportunity before you jump the gun.
Trust me on this because you want to know how much money you could end up investing and if it's really worth the investment.
When I went to the BIM (Big Idea Mastermind) site, the first impression I got was how they seemed to rush you into paying for their opportunity.
For me whenever I feel like I'm being rushed, I always recommend taking a step back because there really isn't a need to rush into making a business decision.
If you're buying into an opportunity with awesome promises, the doors will always be open.
Learn About The Owner
---
You gotta look at the people that own these sites.
Me personally, I believe in second chances and respect when people want to change their lives.
However, you being the one that is going to make the investment, you should consider yourself as well because again, you are going to be the one paying and doing the work to get there.
As for shelling out $5,000 into BIM, especially on someone who has insurance fraud and some businesses that are no longer available under their belt, at some point you gotta have your guard up.
If you look at BIM's business model and training, you are looking at a lot of money.
Different Levels Of Training
---
$25.00 a month for basic level
$25.00 a month plus $100 for silver-level training
$25.00 a month plus $600 for the gold level of training
$25.00 a month plus $1,597 for platinum level training
$25.00 a month plus $5,097 for diamond level training
Okay, there is nothing wrong with paying for training. I do it and a lot of people do it, but 5 levels? Come on!
Any business or training service that says, Oh, this is not enough you need to invest in this level if you want to make money.
If you think about it, their approach is to get people at any income level so they can make money.
Diamond Level Training
---
I wanted to get into the Diamond level training because it's the most expensive level Vick recommends.
What you get is the ability to earn $4,622 on every sale and $125.00 a month recurring sales.
You get all this great stuff like, the potential to earn more money, Empower Network inner circle training, Hawaiian trip, and much more. I believe anyone can type in a price but, you have to decide if this is reasonable.
What really got my attention is the FREE co-op of 200,000 well-cultivated lists.
Okay, are these the people complaining from the website ripoff report.com?
What is this "cultivated list?" Is it a made-up list, like the made-up names Vick did on his insurance fraud scam?
This is when I realized they wanted your money fast. I can't believe it cost more than $5,000 to get this stuff.
If you're thinking about joining the "Diamond Level" know that if you join Empower Network that cost money too.
I'm saying this because I really didn't have to "dig deep" to find Vick's criminal past plus his business model is pretty bad.
Three Nights In Hawaii
---
You have to be in the Diamond level to be able to go to Hawaii to me it sounds like people are paying for a vacation.
BIM's first night starts from 7:00 PM to 10:00 PM. You got between 2 to 5 hours before midnight hits and then it's the next day.
The first night is a mixer.
Depending on where you live, you might have jet lag or probably just too tired to stay for the mixer.
The second day is working on your business.
What you get is, this is what it said in the ad "crystal clear solid action plan to earn at least $250,000 in the next 12 months".
Did they say "Crystal Clear"? Well, what were the lessons prior to Hawaii, a bunch of confusion?
The third day, a Yacht party. Everyone at this "yacht party", can take pictures and post it on the net.
They do this so they can show people they paid more than $5,000 to "look" like they made some money.
Co-op
Every time I see the word co-op in the affiliate world, it means no one wants to join.
How it works is that your link will rotate along with other members and when someone joins on your link you get that sponsor.
Co-ops seem to look good, but the problem with co-ops in affiliating marketing is that you don't know who's in there.
You're paying to give your link to someone you don't even know in hopes that they may find someone.
There is no guarantee you will get a sponsor or anyone. You can't question other co-op members to see how it's working out for them. They may be taking your sponsors, it's a really risky deal.
I've seen so many co-ops come and go. I tried a co-op myself and I didn't get much from them. I spent money and it turns out that my investment was costing me more money and I realized that I was better off doing my own work to get sponsors.
They don't work because people are not happy if they don't get the results that they want.
All In All
These are the red flags you look for when you come across a business opportunity
Owner's reputation
The owner had prior failed businesses
Flashing money
Flashing houses
Flashing Cars
Sincere videos
Business just launched
No refunds
Very expensive
Fast money
No free versions
Different levels of Education
Emotional hype talk
Try to rush you in
These types of owners claim they care about you and want you to make money.
My question is, why do they charge you so much to make a buck? They even charge you a fee to become an affiliate to promote them.
I understand a reasonable fee, but let's be real here. There's is no guarantee you will make $5,000 or yet 250,000 with Big Idea Mastermind. This is all Hype. Save your time and money.
If you want to make money online, I suggest you start off with your own website.
You do start off small, but you're starting off somewhere without shell out so much money that will put you in the poor house.
If you keep building out your website the sky is the limit.
If you're thinking about investing money into training, I suggest you look at My #1 Heroic Site. $5,000 will get you more than 10 years of training, support, website, and revenue.
What is your take about Big Idea Mastermind, Tweet me @evelynbaz!

We earn a commission if you click this link and make a purchase at no additional cost to you.