I decided to do a review on Domain Cost Club because I came across it through a review I did on the Plug-In Profit Site.
I found out that DCC is owned by GDI, another company I did a review on.
As I was looking through the DCC business model, it turns out they are also an MLM business.
DCC sells domain names. The way DCC price their domain names, I don't think it's even worth it.
If you're thinking about buying a domain name, there's nothing wrong with going with GoDaddy, NameCheap, or any other places that you prefer to buy your domain names.
Let's go over what they have to offer, and you can decide if it's even worth it.
Specs About Domain Cost Club
---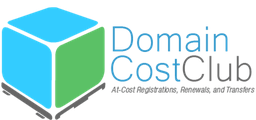 Product Name: Domain Cost Club
Year: 2014
Free Access: No
Price: Starts at $99 a year
Website URL: domaincostclub.com
Overall Rating: 1/10
---
The Rundown
What is Domain Cost Club aka DCC?
It's an MLM business selling domain names.
How does it work?
You pay $99 a year and purchase domain names at different rates.
How much does it cost?
$99 Annually
$499 Lifetime
Who Can Join?
It's a global business. Anyone 18 years or older.
My Take
In my opinion, DCC seems to be expensive and not worth the price to purchase any domain names.
In Order to get a domain name from DCC, you must pay their annual fee.
Their prices run from $99 a year to $499 for a lifetime membership.
A dot COM domain name usually runs a little over $10 a year.
If you do the math, you gotta consider is this even worth it.
I myself own 2 domain names and I'm not thinking of purchasing another one anytime soon.
I'm assuming that most people feel the same way because why even buy a bunch of domain names if you're not going to put them to good use.
If you're thinking about flipping domain names, then maybe this is a good avenue to go, but if you're thinking about building a business with your domain name, then there's no use in even getting involved in DCC.
Video
---
DCC claims they are striving to be a new and better domain
registrar. According to DCC, they have been one of the first to sell domain names.
They say they are eliminating the middle man and giving people wholesale prices.
They say there are hundreds of new releases being sold such as dot WEBSITE, dot GURU, dot BLOG, and so on.
I've seen and read about these site extensions or TLD's.
Let say your niche is about cameras, instead of having letstakepics.com you would buy an extension such as letstakepics.camera.
I've yet to come across a website that ends in dot CAMERA.
This may be something that may take off, but looking at GDI's track record, It may not.
GDI was banking on this dot WS phenomenon back in 2000. If you ever search in the engines, I'm sure you haven't come across a dot WS site recently.
From my experience, dot COM seems to rank the best in the engines. People are used to it.
We don't know what the future holds, but if you think it's going to change anytime soon, I have my doubts.
Are These TLD's Good For SEO
---
Most sites that rank well in the search engines end in dot COM. If you even look at DCC's domain name it ends in dot COM.
I'm wondering why they didn't use something like dot MARKETING as their extension since they are the ones really working hard to promote these domain extensions.
If you ever go through the search engines, the main domains you see are dot COM, dot ORG or .NET. All the other site extension names, I've yet to come across.
Is This New Trend That Will Be Feasible?
---
When you think about it, the average dot COM name will run you a little over $10 a year.
So why would you think about spending $99 a year or $499 for a lifetime membership on something that people may not make a return on their investment?
Most people run 1 successful site and make a great living from it. So I'm trying to figure out what is the point?
If you look at the price of these other extensions or TLDs, they are quite pricey and you're risking not getting ranked well in the engines.
Is this really feasible? That's what you need to ask yourself if you're thinking about purchasing some trendy expensive domain name extension.
How Do I Get Paid
---
MLM compensation plans can get very complicated. First, you gotta pay the fee before you even get paid.
With DCC you make $20 on anyone you bring into the business.
If your referral brings in someone you make $5 on your downline. They also have this 4×7 matrix system.
If you're unfamiliar with the Matrix system, you can read about an article I did on FeederMatrix. These matrix systems usually run by levels.
DCC allows a person to go up to 7 levels. Once you bring in four people you move up a level.
In each level, you are supposed to make money. Once you move up another level you're supposed to make even more money.
The MLM Side
---
Most MLM businesses need a product to be relevant. If you don't have a product, it's usually a pyramid scheme.
Most of the people buying these domain names are the members involved in this MLM scheme.
If you've ever been involved in an MLM business, you know how difficult it is to get people to join the business.
Most MLM businesses like to talk about how much money you CAN make.
There is no guarantee you will ever make any of their scenarios that they like to entice people with. This is just a way of getting you to pay into the scheme.
Urgency
---
One thing I noticed about the MLM industry is they always like to push people to get in early before it's too late.
Usually, they do this because the people at the top of the pyramid makes the most money.
I believe it's best to just stay away from business models that try to say get in early. Building your OWN business is the best way to go.
The get in before it's too late mentality is a waste of time. Think about building a business with only a certain amount of people being successful in it.
Why would you want to bring your friends and family into this kind of mess?
What I've learned through research and taking action is that building your own site is the way to go.
You have control over your business and how you want to build it. Companies like MLM businesses come and go all the time. Where does that leave you if they go out of business?
If you don't know where to begin building your own site, I highly suggest you check My #1 Heroic Site. They teach people how to build a business from home.
All In All
Like I said prior I came across DCC when I did a review on Plug-In Profit Site. I really think there is no benefit in making an investment with this site.
When I did my review on GDI, I didn't see any benefits there either.
Most site owners purchase their domain names sporadically.
I believe these trendy extensions are overpriced and may not even rank well in the search engines.
Building your own business is a good way to go.
What is your take about Domain Cost Club, Tweet me @evelynbaz!
Looking For Ways To Earn From Home?
Check out a list of opportunities!
There are many ways you can earn from home. In this list, you can find other options that can help you make money online. Each opportunity is either earn some extra coins, find work, or start a business. Click the button below to see if any of these options fit your needs.