Jaaxy 2.0 is an easy to use keyword tool that is a must-have.
One of the most important factors that I like about Jaaxy 2.0 is that I get accurate information.
Accurate info is so important to me because I don't have to spend many hours trying to use various keyword tools to build my business.
Jaaxy 2.0 gives me everything I need on one platform.
I also am not a fan of downloading software, and I don't have to do that with Jaaxy. All I do is log in and use it.
Let me give you the rundown of the crucial features that Jaaxy provides to its customers.
Shows Available Domains
Keyword competition
Quality Keywords
Researching Your Competition
Site Rank
Show Available Domains
---
Finding the right domain name can be tough.
You don't want a domain name that is too long or something unmemorable.
Think of the word Google, it's short and everybody is familiar with Google.
This is where you have to be creative when thinking about a domain name.
It doesn't necessarily have to pertain to your niche site specifically, but metaphorically it can.
Let's say your niche is about bike accessories.
You can name it pedalextras.com.
It's not a doomsday situation if the word bike or accessories isn't in the domain name of your website.
the cool feature about available domains is that Jaaxy will show you if pedalextras.com is available.
If you find out that the domain name is available then it is an option to purchase that domain name.
If it isn't available with a click of a button Jaaxy will show you other domain names that are available for you.
Keyword Competition
---
It's important to know how much traffic a keyword offers.
For me, I learned through Wealthy Affiliate that If you select a keyword with high a high QSR, it will be very difficult to get to the top of the search engines.
What Jaaxy does is display Green, Yellow, and Red lights that indicate what keyword you should use.
The green light is the ones you want. The green lights let you know you're able to rank for a particular keyword.
As for the yellow lights, it all depends on how mature your website is and who is your competitors.
This doesn't mean you have to pick yellow lights, but if you're up for the challenge then it might be something you want to consider.
Yellow lights are something I like to test out to see how well I'm doing on the net.
If I'm not ranking, then I know I have some work to do and I will go back to my green lights and keep at it and maybe again later.
I do this because I feel that there's nothing wrong with pushing your business that extra mile.
Red lights are the ones that are very difficult to rank for because the traffic is just too darn high.
Red lights I don't bother with because Jaaxy will let you know that it's useless.
You want a service that will give you great answers and that is what Jaaxy does.
Quality Keywords
---
Quality keywords are very important.
Most people are not going to search for a keyword that doesn't make sense.
Let say you're doing a page or a post about wicker baskets for bicycles.
If you find a keyword that says bicycle baskets wickers it's best to just let that one go.
Even though a keyword that says bicycle baskets wickers has a green light and is easy to rank for, people naturally wouldn't use those words in the search engines.
The other problem with a keyword that doesn't make sense is that it lowers the value of your website.
You represent your site and you want it to be the best site ever. I know we all make mistakes and maybe have to do some adjustments, but your intention is to give your readers the best value possible.
Research Your Competition
---
There is nothing wrong with giving your readers info that other sites are not giving their readers.
I personally feel there is plenty of room for everyone to be successful on the net. Researching your competition helps you improve on what you have.
If you think about Coke and Pepsi or generic cola brands. These brands all stay in business and make a lot of money.
You can't please everybody that is why some people prefer Coke while other people prefer Pepsi.
What generic brands do is offer a similar taste at a discounted rate.
That's why generic brands stay in the game. They offer thirsty people savings that Coke and Pepsi don't provide.
But you see what I'm getting at with competition?
Site Rank
---
You gotta know where you stand when you're building your business online.
You don't want to be standing at the bottom of Google and Jaaxy will help you with that info.
Site ranking research lets you know where you stand with your competitors.
If you're not moving up, maybe you're picking too many high competitive keywords, writing not as frequently, your content could be not as informative.
This is why I like Wealthy Affiliate because I get a lot of questions answered to sort out the issues I might have with any aspect of my business.
Jaaxy 2.0
---
We all know how rapidly technology changes and Google changes its algorithm rules all the time.
What is so special about Jaaxy is that the owners will update their information too.
You don't want to be stuck with some old fashion keyword tool that doesn't work anymore.
Jaaxy recently went through an update. I like this because the owners of Jaaxy just don't want to offer a service, they want to offer the best service ever.
So what they did is offer more value to their customers. I'm sure you can't find that with a lot of products online.
A lot of business owners will throw away their business or just want to make money from people and that's not the case for Kyle and Carson.
What Are The Updates
---
What the owners did with Jaaxy, Jaaxy 2.0 was makes it even easier to build your business.
Here are the extra features you get with Jaaxy 2.0.
Search up to 5 keywords at a time
Alphabet soup
search progress bar
Google, Bing and Yahoo Search Analysis
Site Ranking History
10,000,000 keywords and growing
Faster search results
I like products that upgrade at no extra cost.
These new modern updates make Jaaxy that much more potent than any other Keyword tool out there.
Search Up To 5 Keywords At A Time
I know for myself, I don't have time to spend the would day searching for keywords and with Jaaxy Enterprise, you have that option.
Alphabet Soup
Sometimes we just draw a blank and need a little help looking for a keyword.
The Alphabet Soup technique actually gives you a keyword that you probably wouldn't have thought of in the first place.
Search Progress Bar
This feature informs you of how hard Jaaxy is working for you. This shows you how long it will take for your results to show.
Google, Bing And Yahoo Search Analysis
Jaaxy 2.0 just doesn't give you Google's results, Jaaxy gives you all three major search engine results.
Site Ranking History
It's always nice to know your progress, Jaaxy instantly will let you know where you stand on the web.
With the original Jaaxy, you would have to type in your domain name to know where you are ranked.
Jaaxy 2.0 automatically tells you when you log in. This is another time-saver that makes this keyword tool a lot easier.
10,000,000 keywords And Growing
10 million keywords to search from is plenty. The owners of Jaaxy plan to make it 100 million keywords by 2015.
That's a lot of keywords and a lot of information right at your fingertips.
Faster Search Results
With today's time, we all have the need for speed and yes Jaaxy delivers that and there is no more waiting around for your keywords
How Much Does Jaaxy Cost?
---
Let's break it down!
FREE- obviously free means free
Pro Plan- Only $19 per month or $199 per year (Save $29)
Enterprise Plan- Only $49 per month or $499 per year (Save $89)
All In All
Jaaxy 2.0 is an easy to use keyword tool that provides you with all the information you need at your fingertips.
If you are struggling with rankings. then Jaaxy 2.0 is the product that can help you with that.
If you want to build an online business and don't know where to begin, then I highly suggest you check out My #1 Heroic Site.
What is your take about Jaaxy, Tweet me @evelynbaz!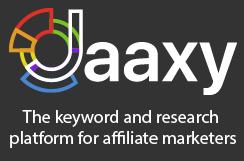 We earn a commission if you click this link and make a purchase at no additional cost to you.