I keep running across Empower Network like it's a new system.
I keep seeing this video with Dave Wood, founder of EN.
He talks about this ring he gives to his million-dollar earners' club.
He states on one side of this ring is the date a person joins, and the other hand is when someone is making a Million Dollars.
I believe this is a shiny object that he wants to flash. Lots of people are familiar with his story.
He tells his story again in this video.
He talks about how he was living in his van and started blogging.
Then he goes on about how he wanted to help others by building EN.
The Ring
---
When I saw the ring I thought it was a little gaudy.
I'm sure it's a pretty expensive ring.
It's made of platinum diamonds with 250 diamonds on it.
I know diamonds are a girl's best friend, but should that gaudy ring be a reason for you to think about investing your time and money into this program?
Testimonials
---
In the video, they showed a number of testimonials from people doing EN and earning a living from using EN. If this is true that's great.
What I didn't see, was anyone wearing the ring.
I understand these people probably started from the ground up, so I understand it's going to take some time to get that ring.
What I wanted to point out about the testimonials, is that it should not be your final decision when you come across testimonials.
I think testimonials are great. Testimonials are just what they are, people telling their experience about something.
Anyone who experiences anything will have a different outcome when they try to achieve anything.
The problem I have with these testimonials in that video is that EN failed to show the websites of these success stories.
I believe that would have been some great proof of what someone could accomplish with EN.
According to EN, they seem to state they have this "viral blogging" system.
If this system is working, then wouldn't you think it would be a good idea to place their website names on these testimonials?
It would also be a good idea to show what year these people started EN's service.
The Opportunist Frog
---
I already reviewed Empower Network a while back. I decided to write another article about EN because I keep running across this ring video.
I know that gaudy ring probably doesn't mean anything when you see that video. You probably think it's gaudy too.
I called EN an opportunist frog because that's what EN's business model seemed like to me.
Flashing that ring doesn't mean anything. What should matter is what kind of service this program provides and how it would benefit YOU and other people in building a business online.
A Funnel System With Up-Sells
---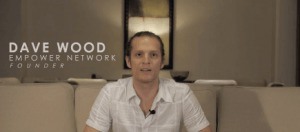 EN is known for its funnel system. They are known to use other business opportunities to try and get people to join their system.
I've done reviews on several services that try to funnel people into EN. Some of these services mention EN. Either way, I always say buyer beware.
People may have to pay for a funnel system plus pay to use EN. If someone needs help, they may have to pay even more.
This is why when looking into opportunities online, people need to be careful. Here is a list of some of the services that I've reviewed.
These are just a few of the funnels and there are plenty of others out there online.
If you think about the money a person may spend on a service plus, getting up-sold within EN's platform, someone could be spending a lot of money.
There are a number of up-sells inside EN alone. They offer 5 different up-sells.
Viral Blogging System $25 a month
Inner Circle Mastermind $100 a month
Top Producer Formula $500 a one-time fee
Team Building Formula $1,000 one-time fee
Mass Influence Formula $3,500 one-time fee
Affiliate Program $19 a month
Are these up-sells even worth it? Even if you wanted to promote this program, you would have to pay a monthly membership fee.
Empower Networks Offers Specialty Products. These are just more up-sells.
Media Hosting $25 a month
Viral Blogging Academy $297 one-time fee
High Ticket Academy $497 one-time fee
Internetaffic Formula $997 one-time fee
If you're unfamiliar with EN, I highly suggest you really think about what you're getting into.
EN is mainly an MLM Business. They use a blogging system as their product. All these fees are unnecessary to build a business from home.
Does The Ring Mean A Thing?
---
NO! These types of programs out there on the net are nothing more than buying Dave Wood a very expensive ring.
He's obviously wearing it. That's fine and dandy, but what about YOU. What about building yourself a business without that ring.
I'm sure that ring doesn't mean a thing to you. You know what is really meaningful in your life.
There Is A Way
---
You're reading this site now. You got here just fine. I learned about Internet marketing with no up-sells and the fees are very reasonable.
There's no need to be up-sold like that, especially when a person is starting from the ground up.
All In All
Dave Wood is correct, it does start with a site. Websites shouldn't be that expensive to build. You do need a domain name, hosting and a website to get started.
How about getting started for free and learn the process of building a business from home.
How about getting 10 free lessons without giving your credit card. I believe that's a reasonable deal!
If that ring doesn't mean a thing, put your credit cards away and check out My #1 Heroic Site.
They help over 800,000 people build their own businesses from home. Become a member of the new frontiers.
What is your take about Empower Network System, Tweet me @evelynbaz!