Epic Lyfe is the new MLM business that is in pre-launch.
Their product is in the health and wellness industry.
What makes their product a little on the unique side is that their product line basically deals with Olfaction.
If you don't know what that is, its sense of smell.
I don't know if the sense of smell will make EL (Epic Lyfe) the one for you.
We will get into their product line a little later.
Like I said in another review, I've seen MLM business from basically everything.
Olfaction is new to me, but I must say I'm not surprised.
I will give you the Rundown about EL and you can decide for yourself if it's the right service for you.
Specs About Epic Lyfe
---
Product Name: Epic Lyfe
Year: 2015
Free Access: No
Price: Starts at $49
Website URL: epiclyfe.com
BeginAtZero.com Overall Rating: 4/10
---
The Rundown
What Is Epic Lyfe aka EL?
It's an MLM Business. Their product line basically deals in the field of Olfaction and that is the sense of smell.
How much does it cost?
To get started it's $49
The Basic $249
The Business $499
The Professional $999
VIP $5,000 for the first 100 people
Who can join?
Anyone 18 years or older
Globally
My Take
If you read any of my articles I always say MLM is not for me.
I personally tried it and came to the conclusion on the most part, these types of businesses mainly focus on recruiting people.
I personally feel that the product should come first.
When someone invents a product or service, their whole goal is to get consumers to purchase their products.
If the product is great and people like it, they will buy the product.
Companies make billions of dollars selling a product to people without an MLM business model attachment.
What Am I Getting At Here
---
I know we can't all invent a product or even want to, so the next best thing is to sell other company's products.
If the product is what people like and want, they will buy it, it is as simple as that.
I feel an MLM attachment to a product keeps its members purchasing their products because it may not be a product or service that the general public may want to buy.
EL's Products
---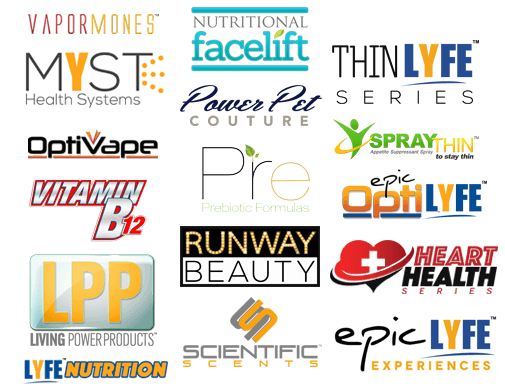 ---
As you already know as I've stated twice already, the EL product line deals with Olfaction and that's the sense of smell. Their products line basically is in the health and wellness industry.
EL's offers better health through the sense of smell.
They have products that will help with your skin and they claim that within a short period of time their skin line will help eliminate rashes, sores, and acne.
Epic Lyfe even offers Lip moisturizer and vapors.
They offer E-cigarette to a spray that you put on your food that is supposed to curve your appetite.
I saw that spray and it's called Spray Thin on Amazon and has been on the market for a while, It retails for $13 to $39.
Spray Thin comes in two aromas, Sweet and Savory. The sweet one smells like strawberries and the savory smells like cheese.
According to reviews, it doesn't change the taste of your food but changes the smell. I guess you can say it's a perfume for your food.
What I read is that cheese one smelled like old gym socks. I'm sure if you spray a scent that smells like old gym socks on your food, that will turn anyone away from eating that burger.
Don't Mess With My Burger
---
I know when I have my burger craving days, which isn't often, I will not be spraying anything on it.
Don't even come near me with that spray. I'm just going to eat my burger and enjoy it. Shoot, can't we have a burger every now and then, Lol.
Only time will tell if this spray will be the new craze or since this Spray Thin has been on the market for a while, will it catch on.
I know that the sense of smell does change my moods.
The smell of a fresh pot of coffee does it for me every time. I know there are people out there that have some type of aroma that will perk up their moods.
I don't know if it will make you healthy, but if my burger smelled like old gym socks or strawberries, I'm sure that would keep me from eating it.
EL's Comp Plan
---
If the product is something you tried and think other's may want to buy, it's important to look at what it will cost you.
This is a business we are talking about. I know there are people out there like myself who have been involved in the MLM industry or looked into it.
When I reviewed their comp plan, for me it's no different from any other one. There's still a down-line and you do have to pay a monthly auto-ship.
To get started the fee is $49. Now you're able to purchase EL's product at wholesale. This gives you an opportunity to purchase one of their business builder packages.
Business Builder Packages
Being that EL is in pre-launch their comp plan may change.
The Basic – $249 package $45 monthly auto-ship pay out is 5% – 10% -10%
The Business – $499 package $90 a month auto-ship pay out is 7% – 15% – 15%
The Professional – $999 package $135 monthly auto-ship pay out is 10% – 20% – 20%
The payout and bonuses are basically by how many people you recruit into the business.
The more people you recruit and remain a member the more money you make. That's the simplest way I can explain it.
They do offer a VIP package that costs $5,000 for their first 100 members.
Why I'm Not Into MLM
---
One of the reasons why is because
Comp plans are complicated to understand. A lot of times people need training just to learn how they will get paid.
If you were ever introduced to an MLM business opportunity, they explain too many scenarios and that's all they are.
MLM tend to have up-sells, and other promotional products that you may need to purchase so you can try and have a successful business.
Most MLM businesses stay in business because their members have to buy their monthly auto-ship to get paid.
To comp your monthly payment, you can sell the product yourself or use it.
This is why I always stress the importance of the product. If the product has no value, what is the use of getting involved in the first place?
When I reviewed EL's products, I can get some aroma candles that work just fine.
I also find Spray Thin that perfume for your food a little odd. I want my food to smell the way it is supposed to smell. I can eat a healthy diet and exercise.
Looking Into Out Of Pocket Expenses
---

---
MLM business can end up being quite pricey especially in the very beginning stages.
If you look at the prices EL charges people to get started you're looking at $793 of out of pocket expenses for the year.
I'm assuming you have to renew your contract yearly. The $793 yearly fee is just in the basic package.
You then need to learn how to market your business. Having one of those stock MLM websites is not going to rank on the net to generate traffic or sales.
When I was involved in the MLM Industry, I had to learn other marketing strategies in order to recruit others into the business.
This was another expense on top of the auto-ship I had to pay. Don't think your friends and family will join either. Trust me I've been there done that.
All In All
If you feel that Epic Lyfe is what you were looking for, by all means then go for it.
I understand that Epic Lyfe is in pre-launch. It will be a matter of time to see where this business will go. Usually, with these types of businesses, if you get in early enough, you may make some good money, being that you're at the top of the tier.
Don't think that just because you're at the top of the tier, doesn't mean you can sit on your you know what. You will have to recruit people to join to make that pyramid money.
I don't know if this sense of smell will get people excited enough to purchase or join EL. I noticed that Thin Spray has been out on the market before EL started and it may not be what people are into.
People would probably go with some aroma candles or some incense and call it a day. I know a good diet and exercise works every time.
In today's time earning a living from home is a lot more attainable than years ago. With the Internet, people are building businesses for less than $793 a year.
There's nothing wrong with looking at all your options. I would suggest you check out My #1 Heroic Site. What is really great about them is that you get 10 free lessons, hosting, and a website for FREE. You can see if this is the way you want to go.
What is your take about Epic Lyfe, Tweet me @evelynbaz!
No Friends And Family
I learned that you don't have to bug your friends and family to make money with your home business.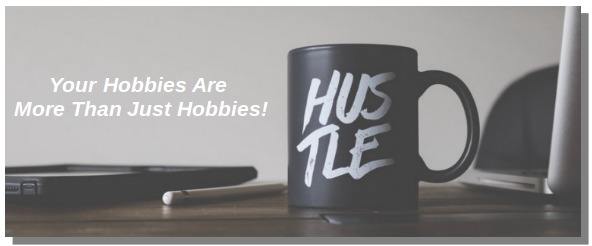 We earn a commission if you click this link and make a purchase at no additional cost to you.