I saw a lot of people promoting FaceBeast on YouTube.
I decided to watch the YouTube videos and I noticed that people were hyping it up.
According to FBeast's ad, you can make money by using Facebook.
I usually look at the business model before I buy it.
One thing I know is that people do make money by utilizing Facebook.
It's not the only way to make money online, but Facebook can bring in a lot of extra traffic and revenue.
I personally thought I'd buy and check out FBeast to let you know my findings.
Even though I found some red flags, I wanted to see if FBeast gave anything special with their services.
So here is my FaceBeast review I will give you the rundown so you can decide if the beast is a bust.
Specs About FaceBeast
---
Product Name: FaceBeast
Year: 2014
Free Access: No
Price: $97
Website URL: facebeast.com
BeginAtZero.com Overall Rating: 5/10
---
The Rundown
What is FaceBeast aka FBeast?
FBeast is a service that has tutorial modules about how to market on Facebook.
How does it work?
They teach you how to run ads On Facebook by using Fan Pages. You will learn their techniques, strategies, and research by using Facebook's analytics service.
How much does it cost?
There are down-sells. It starts off at $97, then when you place the coupon code inside the box, it lowers to $34, finally, if you X-out you can get it at $19.
Requirements to join
My Take
We all know that many people use Facebook. You may have an account and enjoy your time on FB.
Who knows where FB will be in the future, but as for now, many people are using it.
I'm sure a lot of you are thinking, can I make money with my social sites and using a service like FBeast to get me the income I've dreamed of?
Before you get too excited about FBeast, there are some pros that FBeast provides, but I found a lot of cons and red flags too.
Some of the cons may deter you away from using FBeast's service, for others, it might not be.
It just depends on you.
Let's start with the Pros.
Pros About Face Beast
---
When I purchased FBeast, I did find some pros about this service.
They had training modules on how to mainly run ads on Facebook.
So the pro about this con is that, if you have a product to sell and a website, plus you never ever use Facebook before and want to start using it, you can learn some tips on building a fan page and run some ads.
That's pretty much what I got out of the training.
This is not for someone who just ran into FBeast and has absolutely no idea about Internet marketing.
If you're new to the online marketing world, you should and I'm sure a lot of other experienced marketers will agree, to start with a website.
The Red Flag Before You Buy
---
I looked into FBeast's site and there were some red flags. The video made it seem like you can get paid by just liking and sharing.
I know and you know that you don't get paid to like and share on FB unless someone pays you to do it.
---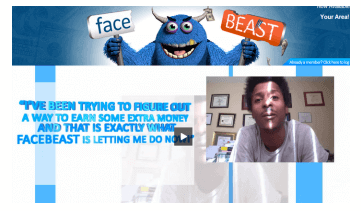 MyFlexJob
---
Another red flag was the testimonials. I noticed one guy was from MyFlexJob. It even stated on FBeast site that they were actors and they got paid.

I also thought that the ad was over-inflated about their services. They showed screenshots of some money they made, yet when I looked at people who were advertising FBeast, they were showing the same screenshots that were on the ad.
A screenshot shouldn't be a reason for you to buy. A lot of times they are fake or over-inflated. Only you can make the money you want.
Once I Paid
---

Once I paid, I got up-sold. For a one-time fee of $67, I could have access to the Elite Circle Membership.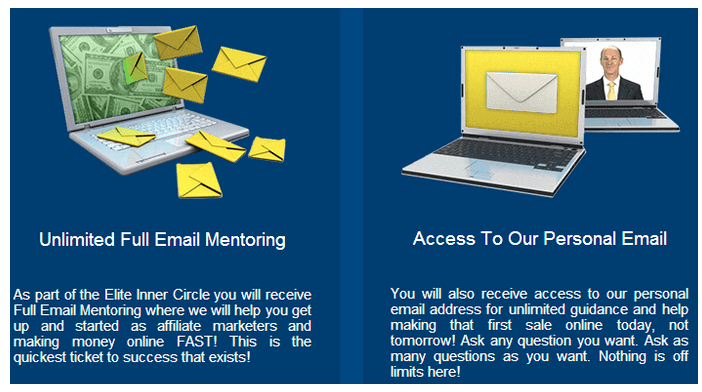 These elite people are supposed to coach me through emails.
I have coaches and mentors, I don't need any mentors. The coaches I have, do not charge me any additional cost if I have a question or need help with anything. I also have other people who I can consult with if I need help.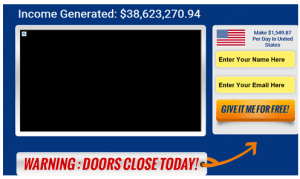 There was another up-sell for Auto Profit Replicator. This service is a binary trading site.
I've reviewed a number of binary trading software programs and I don't recommend anyone doing binary trading online without knowing what they are doing.
In order to start trading, you would have to at least deposit $250 and give out a lot of personal financial information.
What Really Bothered Me
---
Once I purchased FBeast, they wanted some personal information.
I felt like this, you know how you go to the store and purchase something? Once you pay for it the Sales Clerk holds my products and says, before I give you your items, I need some of your personal information.
That's how it felt for me. I felt that FBeast should have asked for all this info before I paid for their service.
The Training Modules FaceBeast 1.0
---
FBeast training modules 1.0 were nothing important. These modules really didn't give me anything substantial about FB.
The only thing they taught was how to find Fan Pages in FB and how to interact with these Fan Pages. This is something you can already do naturally when you're on Facebook.
Module 1 game plan
Module 2 slogans, logos, and colors
Module 3 demographics, active fan pages, getting fans
Module 4 brand trust, boost brands
One of the things I didn't like in module four was that they said you can copy snippets of other people's sites.
I'm not against getting ideas from other people's sites, but I really feel you can just think of a few sentences yourself and write them on your own Fan Pages.
It's only a few sentences, plus it doesn't show your personality. I really feel that your personality should come through with the work that you do.
FaceBeast Modules
Niche Research
Building an Audience
Fan Page
Like Campaigns
Post Engagement Ads
Boost Post Ads
Posting Strategies
Finding content
20% Rule
Viral Posting Strategies
List Building
FB Strategies
And More
FBeast did a lot of training on how to place ads on FB. You would start by building a Fan Page based on your niche.
What Are The Facebook Ads For?
---
Mainly, you would be getting likes and shares from your Fan Page. What you will be doing is paying for ads.
The guy in the video suggests $5 bucks to post ads to get likes and shares from people inside FB.
Just so you know, this is different from paying someone to like your Fan Pages.
Once you select the criteria of the people who you would like to see your Fan Page in Facebook analytics, Facebook will find the people for you.
This is pretty much what you're paying for when you purchase FBeast.
He also shows you how to add an autoresponder, a PPA program, and a landing page to your Fan Page. Mind you, this is at another additional cost that you would have to pay. He does recommend Aweber, which is a good autoresponder service.
As for the landing pages, you can use WordPress at no additional cost, all you'd have to do is install a plugin. Some premium WordPress sites already provide landing pages.
The PPA he suggested I didn't get all. The example Fan Page that FBeast used was about puppies. He used the MaxBounty PPA program on his puppy Fan Page.
MaxBounty has nothing to do with puppies and I didn't get that all. I believe you should stick to what you're promoting and not add something like MaxBounty to your Fan Page.
PPA programs are strict, even the guy in the video said they will call you. Just so you know, he's correct, they will call you and you may even get denied for the PPA program. So don't expect to get approved.
How Much Fees Will I Incur?
---
To give you an idea:
Aweber starts off at $19 a month depending on how big your list is.
Lead pages start off at $25 a month depending on the package you choose.
The ads he was running on FB cost him around $1,132.79 for a couple of days.
This is pretty pricey for some shares and likes. What he also explained is that you're targeting your perfect Avatar.
These are people who are willing to buy once you research the analytics that FB provides.
To be fair, he also shows you how to scale down the cost of running these ads.
After a few days of the ads running, you can lower the cost and criteria of the people that are most engaging.
What I got from the learning materials is that by having an engaging Fan Page and finding your perfect avatar, your finding people that are willing to buy.
By doing these ads, it could lead to having new subscribers to your website list or email list.
Eventually, some of these "perfect avatars" will become paying customers. It kind of sounds a little like cyberstalking to me, Lol, but it's a way to get sales.
FBeast never showed the money they made by doing this technique, what they did show was more likes and engagements through their Fan Page.
I'm sure there are other techniques that they don't provide because you may have to purchase that "Elite Inner Circle" to learn more techniques.
I Don't Have A Website Or A Product
---
If you don't have a website or a product, I would highly suggest not using FBeast.
Even in the training modules, the instructor said a number of times, if you have a website or niche, meaning that they expect you to have either a niche or website.
I also believe you should learn about SEO first. Then you can build from there. SEO is where people naturally go to your website for information in search engines.
Some people may even naturally like and share your information on social sites like FB. Plus, they may even join your Fan Page if you choose to have one.
With these ads on FB, they are pretty much saying, look at me, look at me. Some people will look if they find what they see interesting.
I'm Not Getting Good Traffic To My Site
---
If you're not generating a good amount of traffic, or not making it to the top of the search engines, then I would recommend looking into fixing or mastering that first.
The service that taught me how to earn revenue through my website is this website right here. What is nice about this service is that they will teach you properly how to rank in the search engines.
Once you master SEO, then you can build from there. There is no need to put too much on your plate. Build and learn then try new things.
If FB is not your thing, there are plenty of other social sites out there. It's your business so use the ones you prefer.
I also suggest not holding all your eggs in one basket by just using Fan Pages and promoting that way. Facebook may all of a sudden deny you for whatever reason or change their rules.
Who Was The Instructor?
---
Near the end of all the videos, the guy who was instructing the video's introduced himself. His name is Phil Mutrie.
He did mention Empower Network a couple of times and my guard really went up. This caused me to do some research on this guy Phil Mutrie.
What I Learned About Phil Mutri
---
When I researched who he was, I saw a YouTube video of him promoting Click 4 Surveys. The video was about 28 minutes long.
He was saying Click 4 Surveys was legit. When I saw him promoting that, I was floored. I was like really, are you kidding me?
In his YouTube video, he was saying how he does a survey and how he got paid for doing these surveys.
This is my opinion, I could tell by the way he was talking that he doesn't use it, plus I'm familiar with surveys sites and trust me, you won't make the money they claim on that Click 4 Survey's mess ad.
I know he makes a commission for promoting these services because it's Clickbank services. You can make a commission if people purchase this Click 4 Survey mess.
There's nothing wrong with promoting a service you stand behind. My question is, why is he promoting Click 4 Surveys? Is it his product?
I do surveys and I know the survey sites out there on the net. Yes, you can make some extra cash from them, but you CAN NOT make the money like what this Click 4 Survey claims.
I looked further into his promotions and he also promotes iPAS2, another service that funnels people to Empower Network. I'm beginning to think that this FBeast is just another funnel.
Why Do I Think It's A Funnel?
---
Remember how I told you when I purchased this Beast, they tried to up-sell me some Elite Inner Circle email deal. This is just my thoughts, I believe this where they will get you to pay and funnel you to other services.
He may be teaching how to run these Fan Pages so you can promote what these Elite Inner Circle people promote.
As I said, I saw him promoting iPAS2 which is a funnel to Empower Network. I just want you to be careful out there.
I really believe that you should promote the products and services you stand behind.
I feel that this Phil dude can really sell wind in a jar. Please be careful!
I Want To Purchase This Beast Thing
---

If you have to purchase this beast, make sure you get it at the discounted rate of $19. Yes, they use the X-out down-sell tactic.
What you do is insert that code inside the box, then it goes down to $34. Then hit the X button and they will say Wait, you can get at $19.
I also recommend not purchasing any up-sells. I also suggest giving an email that you rarely use. Maybe one that you can't remember the password to.
I also suggest you make sure you purchase this product through Clickbank. If you're not satisfied, please, by all means, get your money back.
When I Log Out Of FBeast
---
Once I logged out, they tried to up-sell me one more time by getting involved in another Binary Trading program. When I logged out again they try another up-sell, I felt that was just plain rude.
All In All
If you don't know anything about FB and want to run ads, you can look this up by going to YouTube.
You can also go to this site here to learn valuable techniques. Training is done by Jay that shows you how cost-effectively run Facebook ads and he really goes in-depth on what you can expect with ads done through Facebook.
I also suggest that if you do have a niche, always have your information pertain to what you are promoting to people. Please don't use PPA that doesn't pertain to your niche.
If you can't find any PPA programs that pertain to your niche, then don't use their services.
The reason being is that you want to be relevant to your business. To give you an idea, it's like selling junk food with a niche that is strictly about healthy foods.
Remember, although FB does have a lot of people using their site, there are a ton of other social sites out there that you can use. Please don't hold all your eggs in one basket.
I also suggest when you start your online venture, start with a website.
There are plenty of other ways to make money with your website.
A website is your home-base. This is where people will come to get to know who you are and what you're promoting and it shows that you're relevant.
What is your take about FaceBeast, Tweet me @evelynbaz!

We earn a commission if you click this link and make a purchase at no additional cost to you.