Someone left a comment on my site wondering if Fast Cash Biz and Push Money App were connected.
I thought I'd dig into Fast Cash Biz and Push Money App and let you know if they are connected.
The reason being if they are connected, this is a big red flag.
I say that because if one system works why in the world would there be other software?
Please take the time to read my Fast Cash Biz Software Review to see if there is a connection to the Push Money App because I've done several reviews where services offer the same rehashed service with different names.
Specs About Fast Cash Biz
---
Product Name: Fast Cash Biz
Year: 2014
Free Access: Yes
Price: $250 Minimum Deposit
Website URL: fastcashbiz.net
BeginAtZero.com Overall Rating: 0/10
---
The Rundown
What is Fast Cash Biz aka FCB?
It is a service that offers free trading software.
How does it work?
FCB claims their software has a 99% accuracy. All you have to do is select one of their brokers and deposit money into your trading account and the software does all the work for you.
How much does it cost?
Software Free
Trade minimum deposit of $250.
Who Can Join?
My Take
It's a shame that there are a lot of claims online that like to take people's money, then they circulate another claim.
I understand that everyone wants to make some nice money from home.
These types of videos sure make it seem possible.
They always claim you don't have to do anything, all you have to do is a deposit that $250 into your trading account and you're set.
In these videos, they always do the same thing, walk around, drive, fly, and lie.
They always claim that the software will do the work for you.
Then when people deposit their money they may win a few trades, but down the road, they end up losing all their money.
Anyhow, I really don't want to talk about this software or how it's not going to work.
In this review, I'm going to dig and let you know if PMA is a rehashed service of FCB.
What I Did First
---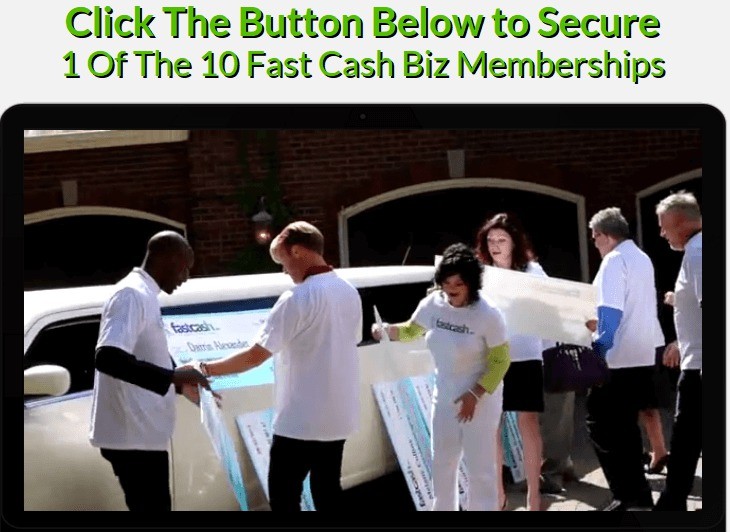 What I did was watch the videos. I did that to see if there were any similarities that FCB and PMA had. There were a few similarities such as beta testers, binary trading, software, make lots of money, you know the usual stuff.
FCB video wasn't as long as PMA's, but I can see why there is popularity in FCB. Boy, do they make it feel like people can make money just like if they were going to their corner store to purchase a winning lottery ticket.
I'm mean they were flashing, they were flashing some big dollars not thousands but millions with those big checks and brand new cars.
FCB made it seem like people can make a quick hundred grand within a month. This is what people are looking for when they look at opportunities online.
When I watched PMA aka Push Money App's video, I was a bit irritated. You can read my irritated short review on that if you'd like, you can check it out right here.
Are FCB And PMA Connected?
---
These owners of these sites, don't really express who owns them. They use actors and pitch people's claims.
I didn't have to look far to notice some sort of connection. What I did was go to the fine print and there it was.
Fast Cash Biz
---

Push Money App
---

---
It was right there in the terms. All their disclaimers and terms were exactly the same. What really stood out, was in their terms contact info, they both had the exact same address.
I did look up the address and it turns out it's a virtual office. These types of offices are used for people who usually work from home. This doesn't mean they are connected. It just means they may use some types of info and services.
From what I gathered the owner of FCB is not known. PMA is registered by a person named Tim Atkinson.
He is known for another walk around the house using actors, flashing and lying videos, here are a few of the services he's registered under.
cash-machine.co
quickcashsystem.com
pushmoney.co
mileysmoneymethod.com
boomzi.com
Where Is The Trust?
---
I'm going to ask you where is the trust? You watched at least one of these video software claims. They claim these actors are in these videos are making millions, yet they are using the same virtual office.
With FCB, they make it seem like they need only 10 people, you know that's not true. Even though there is no definite connection, these software claims are all the same.
Whether it's owned by Mr. or Mrs. Anonymous or by Tim Atkinson. I'm sure that FCB will not make you the millions as they claim.
Why Do They Do These Software Claims?
---
The reason they do these videos is to get people to start trading. This way when people open their wallets and trading accounts, these sites make a nice chunk of change when someone loses their money.
Lots of times these brokers are not even licensed. Please be careful in what you're getting involved in. Please do not give out your most sensitive info on what a video claims.
Trading takes works and it can be a risky business especially if you don't know what you're doing.
I've said this time and time again in my reviews, as others have said who have even been trading for years. You gotta select good brokers that are licensed. You do not just select a broker because of what a video claims.
You can go to the CFTC's website and find out more info. Please do that first before you get involved in anything like this.
I Want To Thank Anette
---
I need to thank Anette for asking this question on my site. Here is an image of her question.

There are so many of these software claims circulating all over the Internet. It's like finding a needle in a haystack to find a connection the way all these trading software are circulating online.
I'm sure many of us wouldn't have known that FCB and PMA were connected with this virtual office. You can check out her questions and her thoughts here.
All In All
I know this is a short review, my goal was to answer Anette's question plus to let other's know about what I discovered.
I'm going to say this again if one software worked why would there be a need for all these others out there? The only ones making the money are the ones who put out these videos, that's why there are so many of them out there.
If you're interested in learning how to really make money online, please take the time to check out this site here. You can check them out for free to see if it's the right service for you.
I'm going on my third year there and trust me if I hadn't made a dime, I sure as heck wouldn't be there today.
What is our take about the connection of Fast Cash Biz and Push Money App, Tweet me @evelynbaz!

We earn a commission if you click this link and make a purchase at no additional cost to you.