I want to start by saying that I almost didn't continue with Fusion Cash.
Some of the rules that apply to how to get paid I thought were odd.
I decided to stay because I was curious if FC (Fusion Cash) would pay me.
So, I hung in there to see what would happen.
Here is my Fusion Cash Review on how I was able to make extra cash.
Specs About Fusion Cash
---
Product Name: Fusion Cash
Year: 2005
Free Access: Yes
Price: Free
Website URL: fusioncash.com
BeginAtZero.com Overall Rating: 7/10
---
The Rundown
What is Fusion Cash aka FC?
Fusion Cash aka FC is an offer site similar to InboxDollars. It's a site where you get paid to complete offers, watch videos, participate in surveys, listen to the radio, do tasks, and much more.
How much does it cost?
It doesn't cost a dime to join FC and they actually pay you a $5 sign up bonus.
How does FC make their money?
Advertising companies pay FC to acquire potential customers.
My Take
When I joined Fusion Cash, I was overwhelmed with the paid to sign up offers.
I see a similar type of offers inside sites like Clixsense and InboxDollars, however, it just seemed to me that Fusion Cash offers are quite more in your face.
Once I learned my way around FC, I decided to ignore these types of offers and went to see the other ways I can make a buck from this site.
It turns out that they have plenty of ways similar to Clixsense and InboxDollars to make some coins so I decided to see if I was able to cash out.
Why I Almost Quit FC
---
I almost quit FC because I read that you had to make at least $15 in offers and I thought it was only for sign up offers.
If you don't know what I mean, it's the type of offers where you may not pay now but, they want your credit card info because eventually, they will start to charge your card.
If you don't cancel within a certain amount of time, you could get charged $100 a month for a product that you really didn't want.
If you are looking to make money and you are not the type of person that is on it, I personally would suggest that you just stay away from offers like those.
When I saw offers like the ones that I just explained above, it made me wonder is FC is a scam.
What I did was start to research and it turns out that their offers could be,
Paid to Call
Radio
Videos
Paid to Click
Tasks
Shopping
Paid to Search
Then I decided to continue on to see if my coins would add up to where I was able to cash out.
That is where I was at the time and now I know how I am able to work this FC site.
The Free
---
As you know I love free and FC is absolutely free to join.
There are no upgrades any nothing.
Once you join, you get a $5 bonus which is pretty cool.
Fusion Cash Offers
---
Now that we got the gist of what Fusion Cash offers are about.
Like I said earlier, FC offers are similar to InboxDollars and Clixsense.
Even though Clixsense and InboxDollars have similar offers, each of these sites has its own unique swag.
But we are talking about FC here so I want to get into what makes FC unique.
Fusion Cash Unique Swag
---
The main unique swag about FC is that they have a 15 cent Paid to Click offer.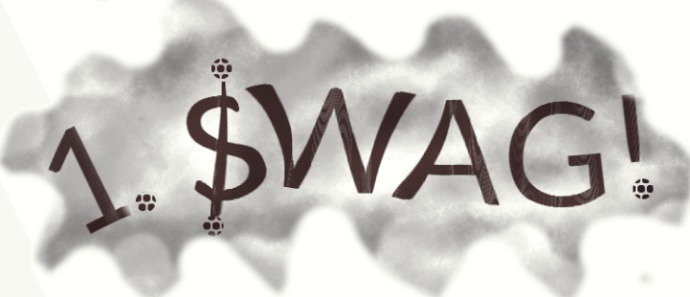 All you have to do is make 5 cents with FC's offers, then you are able to make 15 cents by following their instructions.
You have three minutes to complete their task and just so you know it is plenty of time.
What you do is,
Click on four of their pages.
Click on one of their sponsor ads.
Wait till the timer ends.
Then they will ask you to enter a code.
They will ask you to click on a refresh button.
Then you get your money.
If you mess up because you were probably watching TV and didn't pay attention to the timer, FC will allow you to try again.
I've messed up and got distracted by my children so what happened is that I just did the steps over again and got my coins.
Another Unique Swag
---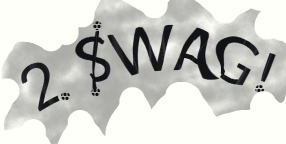 FC has an awesome affiliate program.
Okay, before I even promoted FC, I did want to see if I could make a buck without ever gaining any referrals.
For me, it was important because hey, I love people, but sometimes people can be unreliable or quit something because they don't like it or whatever the reason might be even if you don't have to pay a single coin.
Sometimes you gotta just rely on yourself to make those coins and the point that I'm getting at here is that I wanted to know for myself if I would be able to cash out without ever having one referral.
It turns out that I was able to do that.
Let me get back to what you get paid if you get others to join.
$1.00 if someone confirms their email
$2.00 if someone confirms a paid to sign up offer
$5.00 when someone gets approved to cash out for life.
So in other words, if you get your friends, strangers, or whomever to try FC, you get these commissions.
Not only that, If someone cashes out, but you also get $5.
Meaning every time you refer someone and they cash out you make $5 and to me, that is a win-win situation.
They get money and I get money so who would complain about that!
One More Unique Swag
---
What, there's more unique FC Swag? Yep!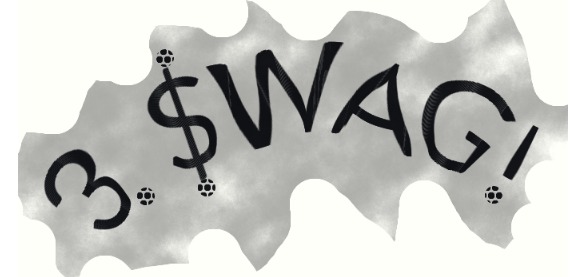 One more, I must say I haven't done this one because I just don't have the time.
I must say, I am leaving money on the table, but maybe down the road when I find more time I will try this one.
What FC offers is a paid to post bonus. You get $3 a month if you post 30 or more contributory posts in their forum.
This money isn't offered money that goes into you your offer dashboard, it goes to your bonus side of your earnings.
If you like to chat in forums, then why not get paid for it.
Bonuses Offers And Cash Out
---
You do have to complete offers to make money with FC. The good news is that there are plenty of ways like I explained above to complete offers.
To cash out with FC, you must make at least $15 or more completing offers.
To give you a couple of scenarios, you can make all your money in offers and nothing in bonuses but the cash out minimum is $25.
There are so many scenarios to this, but the best way to know you're gonna get paid is by you having at least $15 completed in offers and your balance has to be a minimum of $25.
The Bad Side Of Fusion Cash
---
I wrote an article and stated that when you make money online, no site will be perfect.
Just like with any site that offers a way for you to make money completely from home, FC has some bad stuff going for them.
What I post here may make you decide against it, but I believe you need to know what you're getting into before you get into it.
Now, don't get too worried because you're not going to be signing your life or money away.
What it is about is the rules that I see people commenting on with FC.
Monthly cashouts
Bonus cashouts
Paid to sign up offers
Phone number
My bad experience
Offer and bonuses expire after 180 days
US and Canada
I'm not complaining about the monthly cashouts but, some people like to get paid weekly.
Some sites will pay you instantly, it just depends on the rules of the site.
There's nothing wrong with bonuses, but you can't get your bonus with FC unless you make $15 in offers.
I assume that they do this so FC can keep making money and keep people coming back.
I'm not into the paid to sign up offers because like I said earlier, you have to use a credit card and if you don't cancel, you may get charged a monthly fee.
If you are going to do something like that, you have to be very organized and have time for that. The Offers that I'm talking about are similar to sites like MyFlexJob, where you have to pay an upfront fee first and keep your credit card on hand to try and make money which I find unnecessary.
One of the rules that FC has is that you need to give them your cell number. If you don't, you won't get paid. You can also fax your identification, but just so you know, you won't get paid until you give FC the information they require.
I Had A Bad Experience With FC.
During my monthly wait to get paid (eye-roll), I had to roll my eyes at this one because it was honestly annoying. FC sent me an email stating that a survey I did was declined and my cash out amount didn't meet the $25 minimum payout.
I had to resubmit cash out with the money I accumulated. I did have to wait another month to get paid. This was irritating, but since I've made money prior to this experience I let it go.
Another weird rule is that once you get credited for an offer or bonus, you have up to 180 days to cash out or that offer or bonus will expire.
This means, If I complete a survey today, I have up to 180 days to cash it out. This personally hasn't happened to me.
180 days is about 6 months. I do this site daily and even if I made 20 cents a day which I don't, I would have made $36 in offers and that's more than enough to cash out.
FC is only available in the USA and Canada!
Did I get Paid?
---
Yep! I'm sure I didn't leave any suspense when I wrote this article so you know I did and do get paid with FC.
All In All
I've done FC for about a year now and I've made around $200.
I know we are not talking about life-changing money here, but hey it's extra cash completely from home.
The maximum amount of time I spend daily making coins on FC is 30 mins. Usually, that max time is when I qualify for a survey.
The more time I spend on FC the more money I can make, it just depends on how much time I have to spare.
If FusionCash is something you'd like to try, then check it out for yourself.
If you would like to build a site like I'm doing and maybe get more swag referrals, check out My #1 Heroic site.
What is your take about Fusion Cash, Tweet me @evelynbaz!
Looking For Ways To Earn From Home?
Check out a list of opportunities!
There are many ways you can earn from home. In this list, you can find other options that can help you make money online. Each opportunity is either earn some extra coins, find work, or start a business. Click the button below to see if any of these options fit your needs.

We earn a commission if you click this link and make a purchase at no additional cost to you.