I wanted to start off by saying that Avon was one of the first beauty products that I was introduced to when I was a little girl.
What happened was my mother had Avon lipstick samples along with Avon catalogs.
When my sister and I saw these small lipstick samples, we thought it was for us and we applied them to our lips along with looking through their catalog that was full of cosmetics and models.
Now many years later and I will not reveal my age, Lol, Avon is still in business today.
Being that there are plenty of women out there that love cosmetics, you can get Avon customers online and offline, but I feel that people should know what they are getting into.
Before I begin, I'm Not Hating, I Call It Like It Is
---
If you've ever read any part of my website, you will know that MLM or Network marketing is not for me.
Someone even had the audacity to write a comment within my site and stated that I hate MLM businesses and I'm basing my business with hate intentions.
Personally, I don't hate, I call it like it is.
Now, MLM businesses are very difficult to build and you should know what you're getting into before you get involved.
I know this first hand because I was involved with a few of them myself.
Is Avon A Bad MLM Business Opportunity?
---
No, I'm not going to hate on Avon, I've purchased Avon products before and I feel that their products are of good quality and are reasonably priced along with a way for their reps to make money.
Even Project Runway used their cosmetic line on their show this season.
I do feel that there are a lot of Avon reps and is a bit oversaturated and that can cause you to have a difficult time obtaining customers.
With that being said, if you have a will and know you, there is no reason to doubt your success.
Know What You're Getting Into
---
What I see a lot online is that a lot of Avon listings for reps are listed in the job category and that could be misleading for people.
I've even read how people decided to try Avon's opportunity not realizing it was a business opportunity.
It is very important to know what you're getting into and if you hadn't figured it out already, you are starting your own business through Avon.
If you are not ready to begin a business venture and are looking for a job from home, you may want to check out here for opportunities to make money from home.
I've been in business online and I'm going on my fourth year now and tried a few MLM businesses myself.
I know for a fact that you are going to need support and sometimes help, so doing business with people who are active and know what they are doing is only going to help you succeed with your business.
Your First Step
---
You don't have to jump the gun and join just because you went to a presentation that showed their comp plan with a bunch of scenarios to get you in.
Know for a fact that your experience will always be unique and your success will be based on the efforts that you set for yourself.
If you haven't done it yet, your greater goal of success is to get on a good team.
Avon is a Network Marketing business and besides selling products, they do give you the option to recruit people to become Avon Reps.
Actually, recruiting people into the business and reps will tell you this and that is recruiting reps is where the money is.
How Do I Find A Good Team?
---
To find Reps that have been in business for years or reps that you know you will gel well with is by communicating with them.
Go to places where they are online like Facebook. You may even find reps locally on Facebook where you can talk to them on a more personal basis.
This way when you talk to a rep, if they continue to answer your questions, they are probably more than likely going help you when the time comes.
If someone blows you off or doesn't answer your questions, then you know to look elsewhere.
Never ever jump the gun because I've done that before and regretted it.
I jumped the gun because I was shown the potential money I could make. I really felt I didn't ask the important questions that would have made me understand more of what I was getting into.
I feel that you should be prepared before you jump the gun.
One of the places that I see where they offer an understanding of their service before making any payments is a service like Wealthy Affiliate.
You're able to experience their training without pulling out a single credit card and from there decide nay or yeah.
I want you to be happy in whatever avenue you decide for yourself and to become successful at it too. That is my intent with my website and that is what I want for people.
Asking Questions Is So Very Important
---
Don't ask questions like, how much money you make? That can be a turnoff question and some people may get insulted by that question.
You can get adequate data to make an inform decision if you ask questions like,
How long have you been a rep?
How many people are active and inactive within your downline?
Can I see your Avon's income disclosure?
Is there any restriction within a demographic area?
What are your online strategies?
How informed are you about Avon's comp plan?
How long have you been a rep?
---
You want to ask these questions because if you want the help you need, you want your upline to be someone who is open, honest, and know what they are talking about.
If someone has been in business for many years more than likely they are making money at it. Reps are not going to continue to pay a monthly required auto-ship fee if they are not successful at it for many years.
How many people are active and inactive within your downline?
---
You have to understand though that people do quit and that applies to everything. The reason why you would ask about a rep's downline is to get data on how often people stay or don't stay.
What you want to know is how many active members that are involved for years and working towards building a good downline and team.
The reason being is that if a rep has a good downline you know that they are making good money at what they are doing along with their team.
If they are succeeding they know naturally if you succeed they will continue to succeed.
Can I see your Avon's income disclosure?
---
The reason why you would want to see their income disclosure is that you want to get the average income people to make.
That doesn't mean you will make the same amount of money, but you can get a general idea of what people are making in order to decide nay or yeah.
If the average income is very low, there is a reason why it's low.
Just because an MLM business has been in business for years doesn't mean much because a lot of these MLM businesses require a monthly auto-ship payment to be an active member.
Reps are paying a monthly fee to the company and that's how these MLM businesses may stay afloat.
If the average income is very low, that will give you data that people are really NOT making money with their business model.
Is there any restriction within a demographic area?
---
You want to know about the demographics because Avon does have a lot of reps.
By being an Avon rep your success also applies locally and the reality with Avon is that you should be able to do business locally and online.
If your demographics are oversaturated, people are purchasing products through an Avon Rep that they have built trust with and you are more than likely losing out on sales.
What are your online strategies?
---
Online strategies are very important too.
Okay, online is awesome because you have a heck of an audience online is that the online world is global.
One of the sensible online strategies is being able to own your own domain name and using sensible tactics to help grow your business.
You don't want your upline suggesting that you just throw links everywhere online and using spam type strategies that cause your own reputation to be a spammer.
How informed are you about Avon's comp plan?
---
Ask about the comp plan, ask questions to see if a rep is educated with Avon's comp plan.
A lot of MLM businesses show you scenarios explaining their comp plan and tend to leave out certain important data.
This is an example; data like, you have to wait three months and continue to have active members to get the bonuses in the fourth month.
You may not see a paycheck for four months and your bonuses could be denied because one of your downlines decided not to be an active member.
Know what you are getting paid and learn to understand their comp plan and rules.
If You Have Found A Good Team Now It's Time To Get To Work
---
Being that you're in business for yourself, Avon requires that you purchase their catalogs that you can pass out at your leisure.
Avon's catalogs are very visual so having those handy with you all the time is important because you will run into potential customers when you least expect it.
One of the reasons why I like Avon is because their products are good and they are priced reasonably at market value.
Another reason I like Avon is that women love to talk about cosmetics and having some samples and business cards on hand is a great strategy to get more customers.
Cosmetics is a great way to start a conversation and if you enjoy cosmetics and are knowledgeable within that field, you can build a great customer base.
One of the places that can be quite saturated with women in stores. I always have conversations with people while I'm waiting in line.
Actually, I'm am not the one starting the conversation, people just start talking to me about their lives. Then we start to build a relationship just by talking in line.
I've even had women come up to me in clothing stores asking my opinion about shirt, shoes, or dresses and you can really start building a customer base that way as well.
Another way to obtain customers is to ask your local businesses if you can leave a couple of your catalogs in their establishment.
This is really cool and that is, Avon offers fundraisers that you can make 50% commissions through your favorite charity organization.
Parties are a great way to get sales and a way for people to sample some of Avon's product line along with people purchasing products on the spot.
Make sure you add on your invitation the more the merrier.
I've been to a number of different types of parties that sell products and you can really make them fun.
The parties that I went to, the majority of party-goers always buy at least one product so you can really generate customers and make a killing at it in one day.
Get a blog, this way people can get to know who you are on a more personal basis online.
You can write a number of posts about your recommendations and experience through your own words.
Not only that, but blogs can also generate income in other ways and you can link your relevant website online.
Youtube tutorials are another way to gain customers. People are very visual and people love to see first hand how Avon products look visually on real people.
As for business cards and catalogs, you can add your domain name on there and people can learn about who you are and learn from you.
Be active in your social arena like Pinterest or Facebook and apply your own website data within your favorite social sites.
As You Can See It Takes Work
---
Nothing happens overnight and requires you to do your part in order to build your business and make money.
Also know that you are going to make an investment.
Sometimes your return on your investment takes time.
The most important aspect is that you stand behind the products you sell. Don't sell a product because you heard how a friend of a friend is making millions selling products.
That's all good, but if you don't stand behind the product or even like using it, why are you selling it? People are going to read right through you and are not going to buy from you.
Expect that you will have good days and bad days and people will say no, that is life.
All In All
If you feel Avon is the one for you, by all means, go for it. Just because MLM is not for me doesn't mean that it's not right for you.
I just want people to know what they are getting into before they get into it. With a business that is structured with a downline, it can be quite difficult to make money and people do quit all the time.
I've jumped the gun before and that is not a good strategy.
Know the data behind the business you are building because you are going to recruit others into the same business structure.
Nothing is push-button so know that you do have to hold your own and do your part to succeed if you want success through Avon.
You want to build a business and not find people to pay as they go and quit.
You want a good solid team that is there to assist and support you and the people you bring.
One of the main aspects that I was looking for when I continue searching for the right business model is support.
I know first hand that questions will come up and I wanted to know that I will get help when the time came and I found that and it sure does help!
What is your take about Avon, Tweet me @evelynbaz!
No Friends And Family
I learned that you don't have to bug your friends and family to make money with your home business.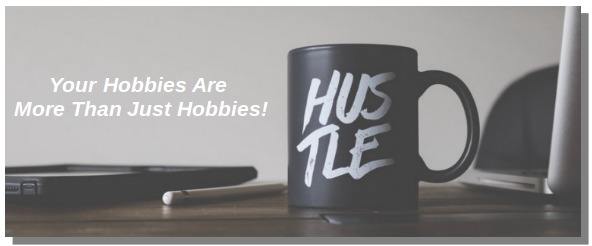 We earn a commission if you click this link and make a purchase at no additional cost to you.