When I looked at what Global Domains International, I thought of the movie Back To The Future. I think this site really needs an upgrade.
I will give GDI some credit because it has been in business since 1999.
I never heard of them back then and I just recently stumbled on to GDI through a social network site.
I must say I wasn't really impressed with what they have to offer.
I'm sure back in the late '90s, WS was something people thought was going to catch on. Fast-forward to today and as you may know by now, WS has stayed where it is.
People today still buy.COM names and they still rank in all of the search engines.
Specs About Global Domains International
---
Product Name: Global Domains International Inc.
Year: 1999
Free Access: Yes
Price: $10 a month
Website URL: globaldomainsint.ws
BeginAtZero.com Overall Rating: 4/10
---
The Rundown
What is Global Domains International (GDI)
How does it work?
Just like any MLM business you get paid on your downline up to 5 levels.
How much does it cost?
How do I get paid?
You get paid $1 a month on every person you sign into GDI down to 5 levels.
Who can join?
It's a global business anyone can sign up 18 years of age or older.
My Take
GDI claims they are an affiliate program, but we all know it's an MLM business.
If you read some of my info, you know how I feel about the MLM industry.
When I got to their site it was so outdated.
Everyone has heard of Google and they were founded in 1998.
Okay, Google had a year head start, but look at where Google is today and if you never heard of GDI, I understand why.
GDI claims that this.WS is the most innovative product out there because the.COM boom is over.
We all know that's not true because people are still purchasing.COM domain names to this day.
I even found some of their "affiliates" using a.COM site to promote GDI I think GDI was banking on unavailability with sites that ended in.COM.
When that didn't happen, they pretty much stayed back in the future.
Why Is Global Domains International Downline Not Worth It?
---
GDI's compensation platform pays $1 per referral a month. When your referral refers someone they get paid $1 a month and you get paid $1 a month down to five levels. That's a classic MLM structure business.
Maybe back in the early 2000s, the $1 compensation plan seemed alright, but with today's economy and the rise of gas and food, this dollar a month plan is just outdated. You would need a massive downline to make a decent living.
Another problem I have with their payment structure is that you have to make $10 to receive a check from GDI and there is a $3 processing fee.
---

---
You would have to find 10 paid members, with $3 taken out of your check which leaves you with $7. You can also get paid through PayPal, the minimum payout is $13 and there is a $3 processing fee.
---

---
If you don't find anyone else in your downline, you would either have to wait 10 to 13 months to get your first paycheck. Or you will be working hard to find 9 to 12 more people in your downline to bring home the bacon.
I've been involved in the MLM industry and to get any kind of downline is difficult. It's also difficult to keep your downline going.
People at the bottom of the pyramid are the ones that are not making any kind of money. Usually, they quit, which leaves you to find other members, or you end up quitting because it's not even worth it.
Why Is GDI Outdated?
---
What website have you come across in the last few months that have a WS extension unless you are an affiliate of GDI?
They use this "code" and a CD with outdated information that they claim it "sells itself." GDI recommends you use this video to promote their products to your friends and families.
They give you 100MB of hosting storage space. If you put up an image and some text you may be okay for a while. If you want to add a video you may be doomed. This 100MB of hosting space won't last long. If someone needs more space, I'm sure you're going to have to pay extra.
They offer Sitebuilder websites. These are outdated websites that their own members don't even use to promote their products.
Why Are They Still in business?
---
When I was watching the video that "sells itself," I was thinking about how do people actually promote this product.
All I could think of is a comedy in my mind. Even my mom who's not very technical or internet savvy would laugh in my face if I went to her about this product.
I will give GDI a lot of credit for staying in business this long. The obvious solution was that they got some pretty good Affiliates. I gotta give it to the ones that are making it work because their testimonial website needs an upgrade.
I'm pretty sure GDI's affiliates had to start their own marketing techniques to make the system work. When I look at GDI's promotional tools, if I didn't know what I was doing, I'd be wasting my time and money.
Their Up-Sells
---

I'm not a member there, but in the image above you can see how much their yearly hosting plans cost. GDI offers other services that you can purchase yearly.
Email
Domain names
Sitebuilder
The Good Side Of GDI
---
They offer a 7-day free trial before you actually join. You do have to give them your credit information to take advantage of their 7-day free trial.
The start off cost is reasonable and the business opportunity is global.
Should I Join GDI?
---
That's entirely up to you. In their video, they did explain it all. I personally wouldn't even bother.
I indicated about low-quality products. GDI's products are pretty much low-quality. I even asked myself why would I even think about becoming a member of GDI.
I looked into GDI's training material. If you're new to the industry you're gonna get lost.
Before you even think about promoting this product, ask yourself why? Seriously, how would this product benefit you financially and what kind of benefits people would get from this product.
I could see this working back in 2002 when GDI was listed #37 in INC 500 magazine, but it's now 2014 and as we all know, technology has grown.
People can get free websites today and find hosting for a lot less than $10 a month. Everyone probably wouldn't even care about this mass email they have.
As I stated before, I've been involved in the MLM industry. I learned through research and time that it's best to build your own business.
My #1 Heroic Site teaches people how to rank on the web and they provide hosting, WordPress websites, and a keyword tool that will help you build a modern-day business online.
All In All
I feel GDI needs an upgrade. Trying to build a business with low-quality products that haven't moved with the times is something you need to consider.
I'm sure you want a passive income that will last a lifetime. Even though GDI was listed #37 in INC. 500 magazine back in 2002, that was 12 years ago and they settled there.
If you're serious about building a business from home. If you want to learn properly how to generate an income with your high-quality website.
Check out My #1 Heroic Site. They have a high-quality platform that teaches people how to build a profitable business for today's time and for years to come.
What is your take about GDI, Tweet me @evelynbaz!
No Friends And Family
I learned that you don't have to bug your friends and family to make money with your home business.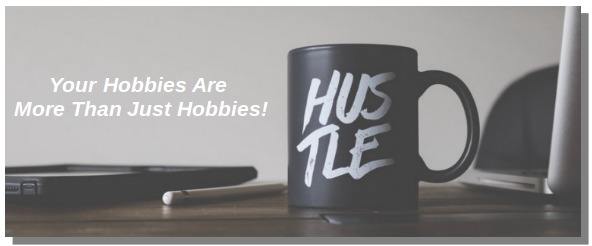 We earn a commission if you click this link and make a purchase at no additional cost to you.