I got an email about this about Google Trader.
When I saw that Google would pay you, I knew it was some scam.
Of course, I think people would check it out because they are using the word Google.
It's a shame how people get taken, especially when sites pretty much take the company's names and use it to their advantage.
Couldn't these sites at least find their name, like all those other software binary trading scams online do?
Anyhow, I'm going to give you the rundown on my Google Trader Software review why it is better to trade your time elsewhere.
Specs About Google Trader
---
Product Name: Google Trader
Year: 2015
Free Access: Yes
Price: $250 minimum deposit
Website URL: gtradersoftware.com
BeginAtZero.com Overall Rating: 0/10
---
The Rundown
What is Google Trader aka GTrader?
It a software that is supposedly able to predict the trading markets.
How does it work?
It doesn't, but what they claim is that you get free software that gives you the predictions by using Google's algorithms.
How much does it cost?
The software is free, but when you start trading it costs a minimum of $250.
Who can join?
I would highly recommend you check with your countries regulations before you even start using or thinking about using this so-called software.
My Take
When you see an email that would blatantly take Google's name and use it to their advantage, you have to throw away the trust.
If they can blatantly do that, what makes you think that your identity, your email, your anything is safe with this Google Trader.
Seriously, do think Google will allow such an insult to their business.
Google makes billions and wouldn't even think of allowing such a nonsense name to be associated with this scam. Let's get into the fake nonsense email I got.
The Email I Got
---
The above image is the email I got.
I'm sure if you're reading this now, you probably got the same email.
I knew it was a scam from the beginning because no software can predict anything.
I've reviewed a number of these Binary Trading Software claims, and they are pretty much the same.
They have a video claiming that people can make all this money by doing nothing. They even say it's free when of course, it's not.
So don't think you're going to get some free million dollar software, and Google is going to pay you.
You know, you could be doing other things with your precious time such as sitting on the toilet, playing a video game or even sleep your day away because you're not going to make a dime with these trades.
On Their Site
---
They even start by saying Google made whomever 6 million dollars in the last year.
They have these testimonials that are actors.
Don't even bother believing their stories.
Video
---
In the video, they claim that their non-existing software powers Google's search engine algorithm.
They claim that the software will make you from anywhere between $1800 to $4300 a day for free.
They claim it has a 94% accuracy.
All these software that I've reviewed, all claim the same thing, but there is no proof that an actual software exists.
They even claim that the average trader makes $1800 a day.
How Does Their Software Work?
---
There is no software, but they claim supposedly, the software finds the most profitable market and places the trades for you automatically.
You can become a beta tester before you begin trading.
I've reviewed a few other trading software services that use the bait beta tester claims.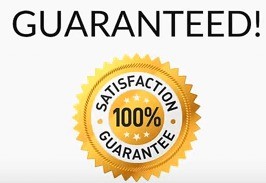 GTrader claims that it also has signals so you can learn the market yourself and even guarantee it.
If you can make $1,800 a day, why would you want to learn it if it's making you money?
Who would care as long as the software supposedly worked?
Another claim that these so-called software predictors say that it's free.
Of course, why charge someone for a non-existing software.
What Do They Really Want?
---
There is a little catch; they will take 2.5% of the profits you make at the end of every 30 days.
If that's the case, there should be some sort of contract available, which I did not see on their site at all before getting access.
What they want is your email address. Once you give your email address, you are going to start getting The Spam.
They claim that the reason why they want your email address is to send you notices that you owe them 2.5% of the winnings you made within seven days.
If you don't pay, you will not have access to the software ever again. All I can say to that is, Oh Well!
Does It Cost Me Any Money?
---
Of course, it does the cost to start any trade is $250.
These systems also ask for your most sensitive info like your banking and your SSN.
Who Is Ben Williams?
---
Ben Williams is an actor.
I've even read he's from Fiverr.
They are not going to reveal to you who is behind this, so please, people buyer beware.
I want you guys to think about this, why would you ever trust any site that has a paid actor, plus use Google's name to promote their fake software?
Not only that, but the name I got on the email was also Edward I. Miller.
Who is that?
Is he the owner of the software?
I'm just saying!
One More Thing
---
On this Google Trader site, you can not read their TOS or Disclaimers because the links don't work.
I also noticed that they don't have a privacy policy page on their site as well.
This crucial data brings me back to that 2.5% they want you to pay on the winnings you made.
I'm going to give you some scenarios.
The first scenario is just like what the video stated.
You make money, and no one has a problem paying the 2.5%.
Then there is a scenario where you may make more money and lose money.
Being that this software has a 94% accuracy, you may still come out ahead and pay that 2.5%.
Now let's say in this scenario, you win and win and win, and then all of a sudden, you start losing.
Now you lost all your money, but you still get an email stating that you owe on the wins you made.
I'm putting this out there because I couldn't get to the Terms Of Service, disclaimers, or anything.
There wasn't enough info on this site for me to trust it any further.
I'm not going to trust even if I give a fake email address with this software.
If they are not going to give you the info before you give them your info, then it's just time to move on.
It is like walking to the door of a store, and someone is standing in front of the store door, saying you need to give me your info before you can enter and purchase my products.
What most people would do is walk away and go to another store.
That is what I suggest you do.
All In All
Binary Trading software claims are just claims.
I suggest you move on and spend your precious time doing what you enjoy. There is no need to give this software a second thought.
Even if you decide to try trading, you should find a good broker.
Please do not just select any broker and depend on some software.
Some of these sites are not even legal in your country, and you may be wasting your time and effort for nothing.
I also suggest that you check your countries regulations.
The first step I would recommend you do is go to the Smart Check site by the CFTC.
I also suggest you check out the SEC site.
It will tell you about how people have made complaints about Binary Fraud.
If you're interested in learning how to earn a living from home, and not risking hundreds of dollars a day, check out this service.
You can check them out for free and see if it's a pathway for you.
What is your take about Google Trader Software, Tweet me @evelynbaz!