I came across GVO through a product I did a review on earlier called Plug-In Profit Site.
I decided to review GVO's Compensation plan because PIPS recommends that people join this program.
GVO is a hosting service that has an MLM opportunity attached to it.
So that you know, I'm not a fan of MLM type business models.
So right there, you may think I'm against a program like this.
If that's what you're thinking, then you're right.
There are plenty of other hosting services out there that people can use.
It's entirely up to you on what you want to do, but I'm a fan of researching.
If that's what you're doing, then, by all means, keep reading my review to see if it's worth it.
Specs About GVO
---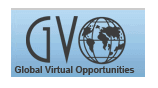 Product Name: GVO
Year: 2004
Free Access: No
Price: Start at $44.95 a month
Website URL: gogvo.com
BeginAtZero.com Overall Rating: 5/10
---
The Rundown
What is GVO
It's a hosting service that offers an MLM business opportunity.
How does it work?
GVO product is hosting. If you're interested in building a business with GVO, you can also join their MLM opportunity by upgrading your account to a Titanium Membership.
How much does it cost?
GVO's resellers hosting starts at $24.95 month, but in order to get paid in their MLM business opportunity, you must purchase the resellers hosting starting at $44.95 a month. They also have other plans.
Who Can Join?
Anyone 18 years or older.
My Take
GVO and Pure Leverage are both owned by Joel Therien.
GVO has been around for years.
This program is an MLM business and its main product is hosting.
They offer other products to promote GVO.
Their main promotional products are by capturing leads.
Pure Leverage aka (PL) started around 3 years ago.
In my opinion PL, it's just another sales funnel.
GVO Conference And Compensation Plan
---
If you want to take advantage of their full compensation plan, you must refer 2 more people to GVO's Conference Membership.
GVO offers a turnkey business in a box. GVO offers 5 ways to make money with their system.
---
---
5 Ways To Get Paid
Quick start bonus
Monthly Residual on your referrals
Monthly Residual 5 levels deep
Matching check bonus
Profit-sharing bonus
Quick Start Bonus- You will need to get two paid members to join as a GVO's Conference Member and you will make 50% towards their monthly membership.
Monthly Residual on your referrals- If your referrals decide to stay with GVO, you will make a 10% on the second month of their membership.
Monthly Residual 5 levels deep- You also make a 10% residual income on the referrals that your referrals brought in as a GVO Conference Member.
Matching Check Bonus- If the referrals you brought into as a GVO's Conference Member and they get a check, you make 20% of what they make.
Profit-Sharing Bonus- If you are one of the top 10 qualified referrers you make a 10% commission on GVO's conference net revenue.
Every time I see complicated I mean compensation plans like these it sounds promising.
It always seems like it's something worth giving a try. I don't want to burst people's bubbles, but we gotta look at the reality here.
Let's look at GVO's Products
---
GVO's main product is hosting. In order to be seen on the web, you need hosting. Hosting is the land that your website sits on.
Your land should be solid. If your site sits on unstable land, your business could be in trouble.
From the research I did about GVO's hosting, I've read a lot of complaints.
---

---
This is very scary for people who own websites. If your site is not getting traffic, this may jeopardize your rankings in the engines, which lead to jeopardizing your business.
---
---
Believe it or not, hosting is very important. Good quality hosting keeps your business running smoothly.
If a company doesn't have good quality products, what would be the purpose of promoting something like this?
---
---
These are just a few. There are plenty more of these types of complaints on the net. You just don't want to promote something. You want to promote something that gives people value.
Besides web hosting, GVO has other products for its customers such as
Autoresponder
Conferencing
Email Accounts
Video Production
Lead Capturing Pages
These tools all seem great if you want to get other people in your downline.
I'm familiar with how MLM works. They usually build their businesses by leads.
The Problem I Have With GVO
---
What I've experienced with these types of business models is that they like to tell you how much money you COULD be making if you join their business.
The reality is, it's really difficult to make the kind of money they claim you can make.
Let's look At GVO Prices
---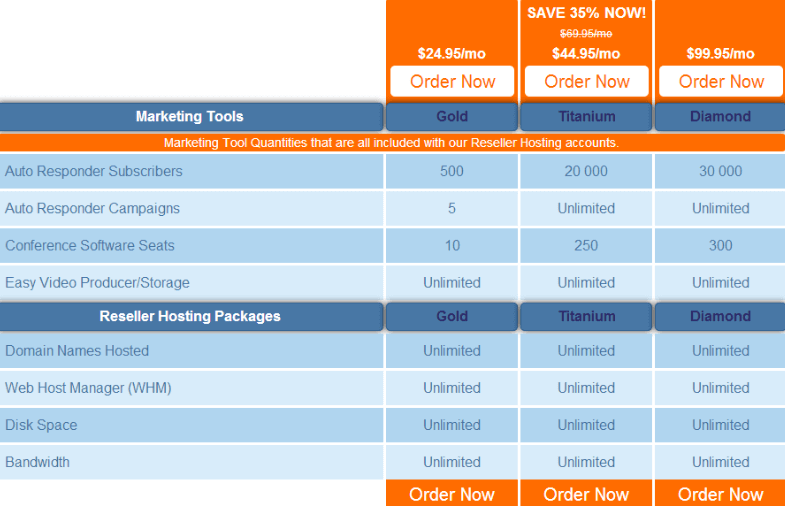 ---
The first plan GVO offers a Gold hosting package for $24.95 a month.
In order to generate an income with GVO, you must get their Re-sellers Titanium Hosting, which is on sale for $44.95 month. The original price is $69.95 a month.
They also have a Diamond package at $99.95 a month.
The biggest difference, I see, is in the pricing. They go from the sale price of $44.95 to $99.95.
That's a $50 difference. I'm sure that the sales price has been there for a while.
Other Methods
---

---
GVO also runs Pure Leverage. Pure Leverage offers other products that GVO doesn't.
Pure Leverage Products
Lead Capture Pages
Turnkey Blogging Site
Conference Room
Coaching
Of course, Pure Leverage isn't FREE or comes with your GVO membership.
This is additional money they suggest you pay in order to make a full commission on the people you bring into Pure Leverage.
$19.97 mo. Resellers
$24.95 mo. Tools
$97.00 mo. VIP
To get the tools for PL you will need to pay $24.95 a month. If you want to make a commission with PL, you need to pay $19.97 for the Re-sellers Membership.
The commissions, you make from this level, is only for the $24.95 Tools package and not from any VIP members you personally brought in.
To make the full commissions on everything, you need to pay for all three of these products monthly.
If you don't pay for the $97 VIP monthly membership, a person will never get paid on those commissions if you bring someone into PL that pays for the $97 a month VIP membership.
---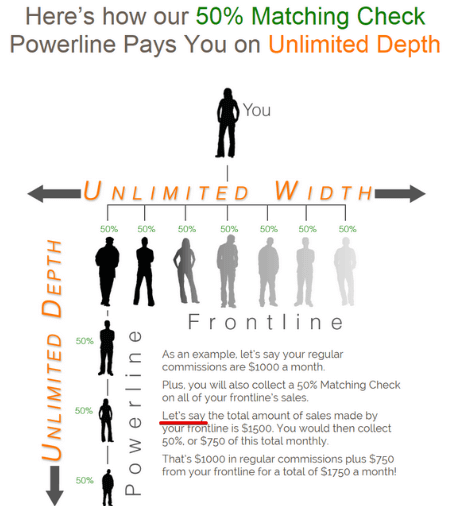 ---
What happens is the person, who is above you in your Upline, will get that commission if they paid the $97.00 monthly VIP membership.
If you decide to pay for that VIP membership, you still won't make those commissions, and it will bypass you forever.
This how they encourage you to pay for those 3 memberships.
This is not an Affiliate program. This is Pure MLM. This is how MLM works and that's how they do it.
If you're involved or want to get involved in an MLM opportunity, it's important to know how you're getting paid.
I would highly recommend asking questions and researching how you're gonna get paid because that is a big part of their comp plan.
GVO and Pure Leverage System
---
If you look at the products that you get, besides hosting, It's all about capturing leads.
There's nothing wrong with accumulating leads, but when everything is done for you and goes into their system, those leads you've captured belongs to them as well.
If you were to leave GVO or PL you're leaving everything you built to them.
This is why it's so important to build your OWN business. I've experienced this with other MLM industry myself.
Think About The Comp Plan
---
Think about the MLM industry as a whole, the way, to make money with programs like these, is by getting other people to pay into the system.
These types of systems get you in at a low rate. Look at Pure Leverage.
You can get in for just $1, after 7 days you pay $24.95 a month. This may seem reasonable. People probably would say, I can afford that and I believe I can build a business.
The next thing you know they are saying things like, in order to make money on this, you have an additional $19.97 a month to get your re-sellers membership.
Now that $1 just went up to $44.92 a month. Now, PL says oh by the way you're missing out on commissions because you need an additional $97 a month for the VIP membership.
Now you're looking at $141.92 a month.
Think about the investment and the few people you may get in your downline.
Not only that, but Plug-in Profit Sites also recommend that people use GVO.
It may be months before you even make a dime. Each month you don't bring anyone into the business.
You could be losing a lot of money. Then when you finally get someone into the business, they may stay or they may quit.
If they quit you gotta find others. This process could repeat.
All In All
In my opinion, these compensation plans that these MLM businesses like to tell you about, are pipe dreams.
The way, to really build a good income from home, is by building your OWN business.
That is what I decided to do. I've been doing it over a year now and now I see results daily.
If you're interested in the way I do it, I suggest you check out My #1 Heroic Site. They taught me how to build my own business from home.
My #1 Heroic Site has a premium membership at $47 a month or you can go yearly at $495. Everything you need to build a business is there on one platform, with NO up-sells. Check it out, you will be amazed.
What is your take about GVO Compensation Plan, Tweet me @evelynbaz!

We earn a commission if you click this link and make a purchase at no additional cost to you.