I know that a lot of you out there are looking for opportunities that deal with the home-based cosmetic or beauty industry.
Cosmetics are fun to use because it enhances our appearance.
Who doesn't want to look their best daily! By having a home-based cosmetic business, you can help many people do that.
The problem with these cosmetic opportunities is that some of them can put limits on what you're building.
In this article, I'm going to shed some light about the home-based cosmetic opportunities.
I'm also going to share possibilities along with some problems that can limit your growth for a home-based business.
The Beauty Industry Is A 532 Billion Dollar Money Making Machine
---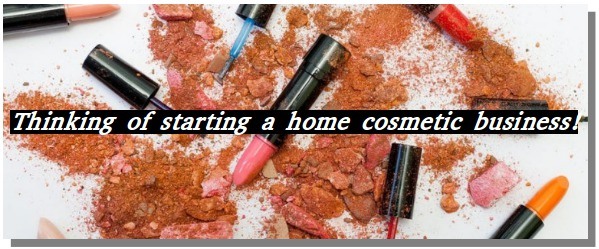 According to Business Insider, 532 billion dollars is what the beauty industry is valued.
That is a pretty penny.
Most of us like to enhance our looks, and people who are older these days tend not to look their age.
With so many ways to enhance our appearance, I can see why the beauty industry is booming.
There is no wonder why people are leaning towards starting a business in the beauty industry.
Cosmetics Is A Large Piece Of That Pie
---
People love cosmetics because it doesn't have to do with your size, and it just makes you look good.
People are buying products based on other aspects, such as shades, odors, brands, skin types, ingredients, and quality.
There are millions of products to choose from in the industry. Each person tends to gravitate towards what works best for them.
I can see why so many people want a piece of that pie because each business owner can help individuals with their decision making.
I Have Seen A List Of Home Based Cosmetic Opportunities
---
People who are interested in building their own cosmetic business may start by researching online.
What I noticed that seems to overpower the cosmetic industry is a lot of MLM opportunities.
Here is a list of some MLM businesses that are in the cosmetic industry.
Aloette
Arbonne
Beauty Society
Become Beauty
Avon
Beauty Counter
BeneYou
Mary Kay
Monat
These opportunities are just a few and are all in the MLM industry.
I'm not saying that people don't make money by selling these products or recruit people. What I am saying is that a lot of times, people can end up being limited by the opportunity they select.
I did a review about Monat, and what I learned about their opportunity is that they make it difficult to sell their products.
It appears that they focus on the recruiting process, and one of the ways to qualify for commissions is to have the people you recruit along with you to purchase product volume.
If you don't know what product volume or auto-ship payments are, it's a monthly fee that an MLM Rep pays to qualify for commissions if they sold products or recruit people into their downline.
Most of the time, these fees require you to purchase a certain amount of products each month.
Product volume or auto-ship payments tend to be part of the MLM business opportunity because reps purchase these products, and it keeps the industry going.
Know What You're Getting Into Before You Commit
---
When I started this website, I was excited because of the lack of limitations I had by helping people grow their own business online or find work from home opportunities.
Before I started my website, I dabbled in the MLM industry, and I learned the focus was more so about recruiting people than selling the products they offer.
I felt that I always had to go and find people more so than finding customers interested in the products sold through these MLM businesses.
Not only that, but the other limitation that I noticed is also that I was spending my time growing the MLM brand name and not growing my own business.
I'm pretty sure you guys all know that building a business takes time to grow.
When the focus is mainly about getting your friends and family to do things they are not interested in doing, you're setting yourself up in an extremely discouraging path.
What I learned about growing an affiliate online business is that you don't have to do all that stuff. I also learned that you don't have to spend a lot of money to start any business online.
Another exciting fact that I discovered is that you don't have to store or buy any inventory. So you're not stuck with a garage full of products you can't sell to anyone that ends up being Christmas gifts.
The Good News About The Cosmetic Industry
---
You can grow your own home-based cosmetic business even if you don't own a specific line of cosmetics.
You're able to recommend whatever cosmetic brand of products you like and tried.
You can also eventually add your cosmetic line if you are gearing in that direction for the future, but you don't have to start off doing that if you're not ready.
The Cosmetic Industry Is A Booming Business
---
Like I said before, the cosmetic industry is a big piece of that pie.
According to Globe News Wire, globally, by 2024, the cosmetic industry will make 863 billion dollars. That is four years from now!
We're heading into a new decade, and people want to live their best lives. If you want a piece of that pie, it is time to start moving!
Men And Women Love Cosmetics
---
If you look at Shane Dawson and Jeffree Star's collab, it was terrific. I was so excited that Shane and Jeffree took the time to show people that despite their success, there is a process to achieve what they did.
Jeffree and Shane are guys. Yeah, Jeffree has been in the industry for more than four years now, and he's a guy that wears makeup.
But Shane isn't a guy that wears makeup. He did spend many hours learning the industry and have a massive fan base that would purchase his pallets, like me, Lol.
The whole thing could have flopped, but these guys are risk-takers. Shane doesn't have much cosmetic experience. He does have a big fan base, but Jeffree said if you respect the industry, you'll be okay.
One of the things that I admire about Jeffree Star is that he knows how to make you feel at ease.
I feel that it's a natural talent he has. I'm just guessing here because I don't know him personally, but I think that because he went through some struggles before his arrival in the cosmetic industry, he knew how to do it with ease despite the setbacks he had.
I know I'm babbling now and let's get back on track.
If you don't know this, according to Cheat Sheet Shane grossed over 10 million from their conspiracy collection, and that was Shane's profit alone.
The conspiracy pallet went off the selves in hours. People were online and offline, just trying to purchase anything.
I think the main reason why people wanted to purchase anything is that we saw the love and attention they put into the whole series and the product line they made.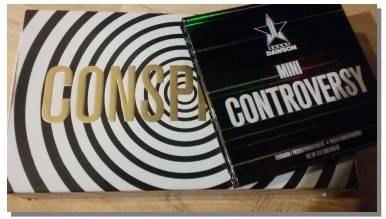 I wanted the palettes not only because of me being a fan but because of the standard Jeffree stands by along with the price point.
From my standpoint, after using the mini-controversy palette, I kid you not; the quality is magnificent, and I feel it is worth every penny I spent.
The conspiracy palette, I'm just savoring that one. I haven't even used it yet, I looked at it and closed it back and put it away. I know I sound weird, but I will eventually use it. Leave me alone, I know I got issues, Lol.
But as you can see, money is out there to be made in the cosmetic industry.
Why Not An MLM Business Opportunity?
---
It is always your decision on what you want to do. From my experience in the MLM industry is that when you want to advertise their products, they limit you.
I get it that business owners of these MLM opportunities have to put out rules because sometimes people do crazy things to try and make a buck.
However, being that the online world reaches people globally, they tend to allow you to recruit people into the business without limited rules. Still, when it comes to selling their products,
you can't list the products on eBay!
you can only have parties!
you can pass out books or brochures!
but other than that, the big money comes when you recruit people into the opportunity.
They also don't want you to join other MLM opportunities and focus on their products and recruiting opportunities.
If you're into cosmetics, why are you recruiting people?
Wouldn't you instead want to share the amazing products you use and how it enhances your looks?
You May Want To Consider Affiliate Marketing Instead
---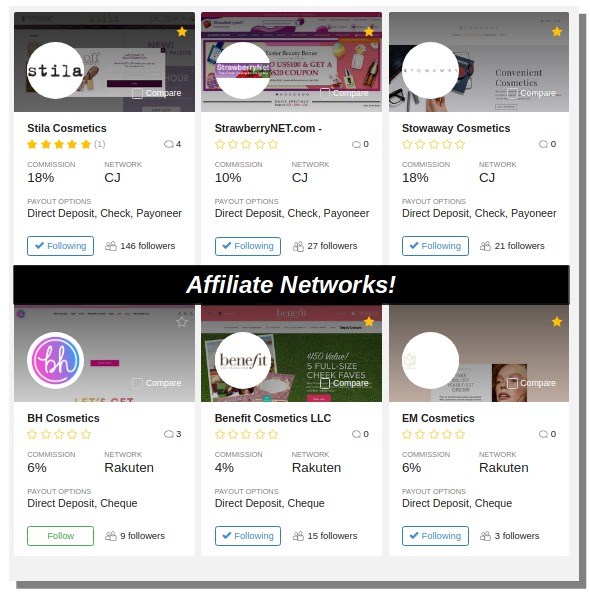 ---
Affiliate Marketing is another way you can start a home-based cosmetic business. By being an affiliate, you can sign up for many affiliate programs or networks out there.
There are thousands of affiliate programs or networks that are in the cosmetic industry. Places like Sophora or Ulta that you can earn commissions from their cosmetic line.
Some of you out there want to promote KKW Beauty or Kylie Cosmetics, and by becoming an affiliate for Sophora or Ulta, you can do it that way.
Each Affiliate program or network commissions are different, but usually, they pay around 10% if someone purchases products through your affiliate link.
Each affiliate program or network assigns you a personal affiliate link that you can use on your website that tracks your commissions.
There are also cosmetics on Amazon and many other programs listed that you can become an affiliate for.
The standard way that people start a home-based cosmetic business is through a website.
You can share your website on social media networks, and the very cool part about a website is that it ranks in the search engines where people find your data and may purchase products just from the search engines alone.
With time, you can build a nice following not by you asking friends and family, but by people finding your brand.
How cools is that! With the content I have online, many people find my data and leave comments, may join my recommendations, and I earn commissions based on the work I've put in.
It's a gratifying business because you're helping people make decisions based on your recommendations.
Not only that, but you're also helping people who may want to cover up acne or scars adequately or just feel better about themselves.
What makes your affiliate cosmetic business cool is that you own it.
You're building your brand even though your recommendations are through other cosmetic lines.
People tend to trust people who help them out.
If you're looking to further your brand, you may even want to start your cosmetic line.
You can do that by building a list and recommending your product line to your list, just like how Shane and Jeffree made their brand through loyal fans.
I Don't Even Know Where To Begin About Starting An Affiliate Business
---
I was in your shoes too. I wanted to start an affiliate business, how I did that was through research. I didn't just join anything.
What I did was find a service that works and help people get there.
I found a service called Wealthy Affiliate. I've been there for more than five years now, and I haven't looked back.
They help millions of people through many different niches like the cosmetic industry. My niche isn't in the cosmetic industry, it's more in the make money from home niche.
For me, I have a son with special needs. I wanted to earn money from home because working outside the house was just tricky.
What got me eyebrow raised about Wealthy Affiliate is that they give you ten free lessons and two free domain names without you ever giving your credit info.
I was able to check them out myself and see what I would get. I did the ten lessons, and from there I stayed.
You can get your ten lessons here, or find out what ten lessons did for me.
All In All
It all boils down to your decisions. If something like Avon suits you, I'm not going to tell you not to do it.
I feel that you should find an active upline, though. You should read here my thoughts about Avon.
I've purchased products from Avon reps, and I feel their products are not bad. In my book, they are not Jeffree Star's quality, but their products do the job.
Like I said earlier, by being in an MLM business you're pretty much limited. Most people who use cosmetics like a variety and are willing to try new things from other brands.
You are not limited by having your affiliate site; you can recommend many other cosmetic brands that you use and enjoy or tried.
What is your take about home-based cosmetic opportunities, Tweet me @evelynbaz!
Start Your Online Business Today
Start Your Business For Free
Beginning an online business is simple. With good guidance, you can achieve many goals that you thought were not possible.