I came across Inbox Inner Circle through an email.
This product is done by Anthony Morrison.
He was featured on CNN, Fox, and Chicago Tribune and he had three best sellers.
He also had that infomercial that up-sold people thousands of dollars.
I remember that infomercial.
It was so convincing, but like every other infomercial, I never purchased it.
I'm reviewing IIC (Inbox Inner Circle) because I think Anthony missed the mark again.
This system is similar to another program I reviewed by another seen on TV entrepreneur.
Let's go over why I think he missed the mark with Inbox Inner Circle.
Specs About Inbox Inner Circle
---

Product Name: Inbox Inner Circle
Year: 2014
Free Access: No
Price: $67
Website URL: inboxinnercircle.com
BeginAtZero.com Overall Rating: 4/10
---
The Rundown
What Is Inbox Inner Circle aka IIC?
It's an email marketing training course.
How does it work?
The train you on how to generate revenue through email marketing.
What do you learn and get?
100 Email Subscribers
Blueprint
Done for you capture squeeze page
Email Offers
Weekly Profit webinars
Secret List building weapon
How much does it cost?
It starts at $67, and I have seen it as low as $7.
Who can try this?
Anyone 18 years or older.
My Take
IIC focuses mainly on email marketing.
Something I'm not against, but something that you may not want to try in the beginning stages of building your business online.
What really got me was when Anthony suggested people use splash pages.
I was like, is he serious?
Just because someone made a fantastic breakthrough online doesn't mean he's correct or will make you millions.
Just look what happen to one of his last business.
In the IIC video, he even mentions how he lost a great deal of his income.
Anthony's Video
---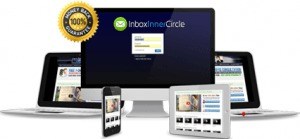 In the IIC video, I noticed his offers were not any different than any of the other videos that I reviewed.
Lots of times, video ads like to show screenshots of the money they make.
These are just shiny objects or enticements.
Lots of times, these systems like to talk about your frustrations.
Anthony did the same thing in the IIC video.
You know how it goes, are you frustrated blah, blah, blah stuff.
We all know that people are frustrated. I wish these sales tactics would stop.
When you see frustrated and living the dream life, blah, blah, blah stuff this is a red flag to put your guard up.
Most of the time, that's all they talk about and then flash screenshots of the money they make.
That's all nice and testimonials are nice, but for me, that's not enough.
What is a good sign is when a system has been helping people for many years.
My Heroic Site has been assisting people in building a business from home for over nine years.
My #1 Heroic Site manages to teach people even when Google or any other top search engine has changed their algorithm. You want a service that will keep up with the times, and that's what you should look for in a business opportunity.
What Is Anthony Selling?
---
It's an email marketing training program.
It's similar to List Hacking.
As I was watching the video, Anthony stated he would build a list for you.
I know this sounds intriguing, but what's the point if you don't have a product to sell.
Of course, he then goes on and says you don't even need a product.
I'm sure if you don't have a product, he's going to have you sell one of his.
By having no product, it does solve the problem for people who don't have a product to sell.
The last infomercial that Anthony sold to people was a flop.
People lost a lot of money. With the reputation he has, it's essential to question the integrity of the product he may want you to sell.
What's the use of selling a product to people that may not work.
Think about the results. It can result in people not responding to your emails and could lead to tons of people unsubscribing from your mailing list, which will then result in leaving your reputation tainted and a list of people that place you in their spam mail.
100 Email List
---
In the video, Anthony wants you to start on the right foot. He says he's going to give you 100 subscribers. I'm sure this makes this offer even more tempting, but I want you to think about who are these 100 people you may be getting.
Your list should consist of people that are interested in what you have to sell. If you're selling lipstick to men aged 50 and older, how many lipsticks do you think you will sell?
If you're selling one of Anthony's products, then you may have a better chance at more targeted traffic. Just consider this, do you think Anthony will give you 100 people from the best of his list?
He even stated it takes time to build a list. So why would you get the "hotlist?" You may be getting a list of people others are getting. Look at your spam email. Look at the same offer you get from different names. I see it all the time.
How would you like it if someone looked at you like an email name and nothing more?
Their Math
---
$1 = 1 Subscriber
So what Anthony is saying if you purchase this product, you're starting off making a $100 a month with the 100 subscribers on the list he generated for you.
Again, I want you to think about the people on this list. He stated that he had 9,967 people that opt-in from his website. These people came from his website. These are people who are familiar with him, fans and so on.
Think about those 100 people you start with. These people may not be familiar with you, or they already got the same email from someone else. Can I ask you this? What are your chances of making that $100 a month?
Other Ways To Add To Your List
---
Splash pages! I find splash pages to be the worst way. Mainly because they just want your information.
I reviewed many of them. Lots of times, these splash pages turn out to be nothing like what they claim on their offers.
Some of these splash pages have videos on them saying they made lots of money online within a few days, weeks, or months. Then it states sign up here for your FREE blah, blah, blah.
Then once you place your email in the "Get Access area, your email is infested with tons of business offers and up-sells.
Most likely these emails will end up in your spam mail. Again, take a look at your spam emails, I'm sure it's filled with a bunch of junk asking for your money.
This brings me to the biggest caution you should take into consideration and that's what I call the S-out tactics. This part is important to read because if your thinking of buying this product what they do is down-sell you. This is a way for Anthony to put you on his or someone else's list.
X-Out Tactics
---
When I X-out of IIC the price went down.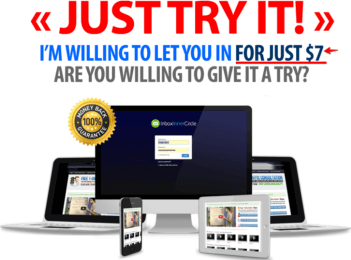 $67 or 2 payments of $49
$34
$19
$7
What is the price, my world! If you have to try this IIC go for the $7 and make sure you give IIC an email that you will never use.
I wanted you to read this because mainly when they have these X-out tactics, it's because they want you on their list. Inbox Inner Circle went from $67 down to $7. I'm surprised it didn't go down to a dollar or free. WOW!
There Were Other Offers When I X-Out
---
7 profit pages for free a value at $297
Income EDU Elite for $1
Help you 100% Free (help with what?)
Automated Traffic Suite (Free)
Traffic Generator Video (Free)
A video on how Automated traffic suite works
I believe I X-out ten times, then I was free. This was more times than Copy Paste Income by another "Guru" Ewen Chia, Wow!
IIC wants your email boy, as I said, I suggest you don't give it out. Find another autoresponder program because that's all it is.
How To Make Money Online?
---
Anthony started his main source of traffic was through his website.
If you want a business online you need a website.
A website is your home base. People who sign up to your list may opt-in just to read more of your articles and never purchase a thing and others may purchase a product or service that you recommend, but it's their choice.
It shouldn't be about some ridiculous sales tactics to get people to buy from you.
If you don't know where to begin I would suggest you check out My #1 Heroic Site. This is where I began generating an income from this website and it's a great service that can help people.
No, making money online doesn't happen overnight. I had to work at it and learn the process, but once you grasp how it works you will see the possibilities.
All In All
Email marketing is not a bad thing. There are people behind those emails. You want to sell a product that you stand behind. It doesn't have to be a business opportunity either. It could be whatever product you believe in.
My #1 Heroic site helped people generate an income from their own website for over 11 years. There's no next new product or up-sells all you have to do is check them out and see if it's the pathway you'd like to take.
What is your take about Inbox Inner Circle, Tweet me @evelynbaz!

We earn a commission if you click this link and make a purchase at no additional cost to you.