I came across a video called Income With Jamie. I feel it is always important to research before you buy.
Income With Jamie isn't pricey and no one is going to end up in a financial strain for training.
However, it is always good to find out if your dime is worth your time.
Before you think about joining or participating in this program, keep reading my Income With Jamie review because I found some red flags that you should be aware of.
Specs About Income With Jamie
---

Product Name: Income With Jamie
Year: 2013
Free Access: No
Price: $39
Website URL: incomewithjamie.com
BeginAtZero.com Overall Rating: 3/10
---
The Rundown
What is Income with Jamie?
How does it work?
Income with Jamie provides live webinars that coaches people on how to apply Internet marketing for 24 weeks.
How much does it cost?
I've seen income by Jamie from $39 down to $19 for 24 weeks of training.
Who can join?
My Take
The price for Income with Jamie doesn't seem too bad. My concerns are that he offers only 24 weeks of training.
The Internet changes a lot and what seems good now may not work later.
I also researched Jamie Lewis and found out he had a number of businesses, he does have an entrepreneurial spirit and does have success.
The problem I have is with so many businesses in a short period of time, will Income With Jamie lead you to the right path?
Red Flags That You Should Be Aware Of
---
Income With Jamie started in 2013 and being that it's new,  I would really give it some time before you try it to see if it's even worth your time.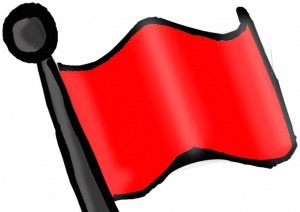 I decided not to try Income with Jamie because of these red flags.
It's is a new
Reputation
Where is the free
60-day money-back guarantee
Here today is gone tomorrow
Not Established Means Not My Money
---
A business or service that hasn't been established for two or more years is something you may want to steer from.
I get it that we all have to start somewhere, but New businesses sometimes have to work out their kinks.
With your dime and time on the line, your time can be wasted.
Reputation Is Important
---
I researched Jamie Lewis and found he had a lot of businesses under his belt. Here are the ones I discovered,
Income With Jamie
Income Times Ten
IM with Jamie 3.0
Imarketing Wire
Income entourage
Wealth In A Box
Fanpage Cashflow
Online Goldmine
Commission Raid
Magnum Commission
That's 10 businesses, his online career started in 2006.
You gotta ask yourself why so many businesses? that is more than one business in a year.
I look at it like this from a consumer perspective, If someone has been in IM for the past 7 years, It makes you wonder if it's worth the investment.
No Sneak Peek
---
Programs that offer a free version, usually are proud of what they have to offer.
I recommend everyone, especially if you're new to see if there is a free version.
A free version allows you to check out a business or service before you shell out any money. Then you can decide if it's even worth your time or money.
Money-Back Guarantee
---
Even though no free version is not available, Income With Jamie offers a 60-day money-back guarantee.
To me, especially when it's a business online, when you're able to try it out for free you are really getting an idea of what you are going to pay for.
Why give out your money to something you don't even know if it's going to work is that there a number of other businesses prior to Income With Jamie.
Why should you put yourself through a process of trying to get your money back
Sometimes you have to read the fine print because the money-back guarantee may not be a full money-back guarantee.
Here Today Is Gone Tomorrow
---
If you're familiar with the Internet, you know things change rapidly. What you learn today may not be here tomorrow.
It happens all the time on the Internet.
24 weeks of training seems new and fresh, but what happens if the information you learned is now outdated?
A business that keeps you updated is where you can stay informed. This way you can continue learning new info and keep making money.
I gave you my red flags of why I didn't try Income With Jamie and here is my verdict.
Is Income With Jamie A Scam?
---
No, Income With Jamie is not a "scam", but there are some red flags you should address before you decide to give your time and money.
He does offer you training and you're able to get your money back if you're not satisfied.
This doesn't mean it's going to work and I know some of you are going to have to try it and if that's you, I suggest you hold on to your receipt, this way you can get your money back if you're not satisfied.
All In All
There are so many businesses out there that are similar. I always suggest you look at the red flags first before you decide to pay anyone.
Reviews out there can say the most positive things about the service, but it is your dime and time.
You may want to check out my How Deep article. It gives you tips and hints when searching for a way to make money online.
There are opportunities out there that don't need your money upfront.
There are businesses out there that have been in business for longer than 2 years.
There are owners out there who are actively involved in their business with great reputations.
There are businesses out there that keep you up to date with the latest information.
With so many businesses that Jamie Lewis started, Income With Jamie might not be there.
Wealthy Affiliate has been in business since 2005 and allows people to check it out for free.
Why not look at all your options because, at the end of the day, it's your dime.
What is your take about Income With Jamie, Tweet me @evelynbaz!

We earn a commission if you click this link and make a purchase at no additional cost to you.