iPAS2 or I Success Formal is another funnel to Empower Network.
This is getting really old and I'm pretty tired of all these businesses trying to funnel people to Empower Network.
I came across this system on Facebook and when I researched this site, I found out it's a remake of iPAS.
iPAS2 hasn't launched yet, but they seem to be really working hard to market this "new fantastic business".
This system is supposed to help people who are new or experienced in the internet marketing industry earn thousands of dollars from home by practically doing nothing.
Specs About iPAS2
---
Product Name: iPAS2
Year: 2014
Price: $47 monthly
Free Access: No
Website URL: ipas2.com
BeginAtZero.com Overall Rating: 0/10
---
The Rundown
What is iPAS2?
iPAS2 is a full franchise system.
How does it work?
This system has everything you need to run a business online. What you get is
Sales team
Call center
Software and more
How much does it cost?
Who can Join?
My Take
iPAS2 hasn't launched yet so there is not a lot of information to go by about this system.
They really don't tell you what the final cost is or how you will earn money with this system.
I'm pretty sure $47 a month is not the final price for iPAS2 because these two owners originally owned iPAS.
What I learned by researching iPAS is that a lot of people lost a lot more than a few hundred bucks.
iPAS2 Business Model
---
The business model of iPAS2 seems to be very similar to iPAS.
You're supposed to get your own personal coach and all this blah, blah, blah stuff.
The only thing you have to do is drive traffic to their site, then iPAS2 will convert your traffic into their system.

If iPAS was so great, why do they need an iPAS2?
I understand that all businesses can improve and may not be perfect, but if the system was doing so great before, why do they have to rename with a number two relaunch it and have Beta Testers?
Instead of renaming the system why don't they just make improvements like most businesses do.
Beta Testers
---
iPAS2 tested their system with Beta Testers. According to the video, they charged these Beta Tester $97 a month.
These Beta Testers claim they made tens of thousands of dollars using iPAS2.
When I saw the video they all look like actors to me.
The video shows the same old story about how someone who was broke and along with his girlfriend giving him the boot.
This guy meets some guy who showed him how to make money with some system.
At the end of the story, this guy is now making millions and now he wants to share this formula with you.
How many times have we seen the same rerun over and over again?
This is getting pretty old. At least come up with something original.
Not only that, but the first system should also have data on where they needed to improve upon especially with the price point.
The Owners
---
The owners of this iPAS and iPAS2 are Chris Jones and Chris Campbell.
I researched these guys and their reputation is not the greatest.
Chris Campbell has owned a number of businesses in the past.
Here is a list of them:
EDC Gold
Passport To Wealth
Perfect Wealth Formula
Roadmap To Riches
Global Resorts Network
Trading Places
Internet Guru College
YourNetBiz
IPAS
Pizza Boy Millionaire
When I looked up at how many businesses Chris Campbell owned, that cheating frog came into my mind from a post I wrote about kissing too many frogs.
Do you really want to be involved with someone who owns so many businesses that didn't work in the past?
What Does iPAS2 Have To Do With EN?
---
These are the businesses that funneled through the Empower Network.
Freedom Fighter Network
Prosperity Formula
Big Idea Mastermind
IPAS
Pizza Boy Millionaire
Now IPAS2
Usually, what they do is encourage you to buy EN's system. This will lead to another up-sell that you will not need to do.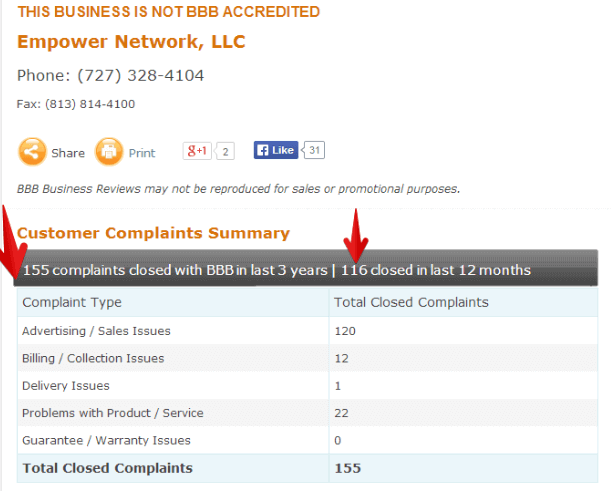 Just Launched
---
You really don't know what you're getting when you get involved in a business that just launched.
Before you think about joining any business, you should always do your research first.
It's understandable that businesses want sales, however, you are going to read a lot of hype, the hype that will show a lot of shiny objects.
Just like those Beta Testers, you can't personally talk to them and just because they say they made soo much money, doesn't necessarily mean you will or they did either.
There's nothing wrong with waiting to see what will happen. I'm also not against forking out some money to make money either, but you have to do it with caution.
What Should You Do If You Really Want To Join?
---
I really would hold off, but if you really need to join my suggestion to you is this.
Make sure you open a new email account and give them that one.
Get yourself a prepaid debit card. This way you have more control over what is taken out of your card.
If you have to give them a phone number, give them a phone number you rarely use. Just turn the ringer off.
If they start to ask for more money in order to make more money, that's when you discontinue this program.
It's Not Really Expensive
---
With today's technology, it's not really that expensive to build a business online. It does take work to do it, but it can be done.
You shouldn't have to fork out thousands of dollars to build a website or pay for hosting, like EN charges.
These types of systems try to tell you they have this secret formula that really works, but why make rename and relaunch, shouldn't the first formula work in the first place.
All In All
I believe, there will be some big up-sells once they give you the rundown of this business.
iPAS2 or I Success Formula is just another funnel to get you involved in Empower Network.
There is no easy way out and the only way to really make money online is by you doing the work.
All you have to do is get a website and build your own business.
You can sell your own products or tell people about products you like and enjoy using, that is the basics of owning your own business online.
If you don't know where to begin, you should check out My #1 Heroic Site and You can check it out for free, so put your credit card away.
What is your take about iPAS2, Tweet me @evelynbaz!

We earn a commission if you click this link and make a purchase at no additional cost to you.