Don't take offense to my title from diet to the munchies.
I know the title is a little cheeky but, I understand that people do benefit from all types of products.
I'm a mother of a special needs son, so I get it that people may need an alternative way to help themselves or their children with any medical problem they may have.
Chew The Fat Off Changed their business name from Chew The Fat Off To CTFO which stands for Changing the Future Outcome and I must say it is an inspiring new name.
The other changes are not just within their comp plan, but also, CTFO added a CBD product line and added one of their causes to their website.
Their chosen charity helps teens overcome suicide which I find to be a great cause.
Since my website is about you know, being able to make money from home, we've got to get into the new CTFO business model.
We gotta see if CTFO is a scam and if the free is still feasible along with what can you do that will help you generate income from home.
Specs About CTFO
---
Product Name: CTFO
Year: 2016
Free Access: Yes
Price: Varies starts at $47.47 a month
Website URL: myctfo.com
BeginAtZero.com Overall Rating: 5/10
---
My Take
I want you to know that building a business is going to take work to build and investments are required!
Yes, you can join CTFO for free, but in order to qualify to obtain compensation, you are either going to have to obtain 10 paying associates or open your wallets and start investing.
If you don't want to invest in a business, get a job.
I know that sounds kind of harsh, but it's the truth.
Running a business is not rewarding in the beginning.
When you invest your time and money and the results could be minimal.
The reason why I wrote what I wrote above is that I don't want people to get the wrong idea of what they are getting into.
When you see a free business opportunity like what CTFO advertises, know that without investments it is going to be even harder to make the achievements that you want.
I want you to think about it this way, If everyone joins CTFO for free and doesn't pay their auto-ship payments, know that money will NOT be made!
The NEW CTFO
---
As you know, CTFO changed its name and have added a new CBD product line to its business model. It is actually a very popular product line that people may be willing to pay a monthly auto-ship for.
Like I said earlier, I'm a mother with a special needs son. I know being a parent myself, we look at all our options to help our children live the best life we could possibly give them.
In a nutshell, Cannabidiol AKA CBD is extracted from the CBD rich Marijuana plant. I know when you think of Marijuana, you think of getting high and munchies, but CBD doesn't have the chemicals to get you high.
The important fact about CBD products is where you buy them from. You want to buy the CBD products from a professional who effectively extracts the portion that will help with any medical needs you may have.
I learned about CBD around 8 years ago. I saw a news report on TV where a mother had a son who had seizures on a daily basis. None of the prescribed medications that her son's doctor prescribed helped her son.
She found a person who was willing to send her CBD. When she gave her son CBD his seizures reduced dramatically.
Now that CBD is available and can be purchased, I'm excited that people are able to gain a quality of life for themselves by actually benefiting from a product for all kinds of different medical situations like…!
Chronic Pain
Reduces Seizures
Anxiety
Depression
Helps with weight
Eczema
Helps fight cancer
The CBS Morning News Report About CBD Products
Even in the CBS news report, people may purchase a product without knowing exactly what is added to their products.
I also want you to know that you are able to find products online as well. I've even seen a list of CBD products on Amazon.
It is up to you to do your research if you plan on using any CBD products.
Most products are not FDA approved and you may want to consult with your doctor first before you decide to take any CBD products.
CTFO's New Product Line
---
---
CTFO products are made in the USA and no animals are harmed.
If you want to read about the weight loss side of CTFO, you can read the products they have here.
CTFO's CBD product line is from health all the way to your pets and nothing was mentioned about munchies in their product line, Lol.
List Of CDB Products
---
Health
Herbal drops
Oil Drops
Pain Cream with EMU Oil
Pain Free-ZE Cream with CBD Hemp Oil
Roll on pain rub 100MG CBD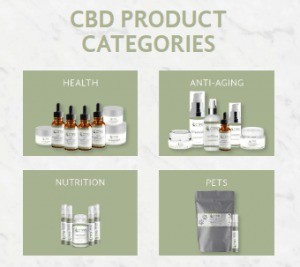 Anti-aging
Pure Hemp CBD Vitamin C Anti-Aging Serum
Pure Hemp CBD Insta-Lift Instant wrinkle remover
Pure Hemp CBD AM/PM Anit-Aging Moisturizing Cream
Pure Hemp CBD Anti-aging cream with apple stem cells
Pure Hemp CBD Neck and Decollete Anti-Aging Cream
Pure Hemp CBD overnight skin rejuvenator
Pure Hemp CBD Collagen retinol anti-aging cream
CBD Ultra-moisturizing body butter
Pure Hemp CBD Anti-aging under eye cream
Pure Hemp CBD daily facial cleanser
CBD facial toner
Nutrition
Pure Hemp CBD Total Wellness Capsules
Pure Hemp CBD Pain Relief Oral Spray
Pure Hemp CBD Weight Loss Oral Spray
Pure Hemp CBD Energy Blast and Focus Oral Spray
Pure Hemp CBD Sleep Support Oral Spray
Pure Hemp CBD Anti-Stress relaxation oral spray
Pets
Pure Hemp CBD Pet Chew Treats
Pure Hemp CBD Pet Health Oral Spray
CBD Pet Conditioning Shampoo
CTFO's New Comp Plan
---
---
Some of their comp plans are the same as Chew The Fat Off, such as you can start for free. You also get a free website whether you are a customer or an associate.
CTFO's comp Plan is a 4 part hybrid compensation plan.
All products purchased through CTFO is at a 30% discounted rate from the actual retail discounted price.
These comp plans are based on you paying an auto-ship fee starting at $47.47 a month.
When I was involved in the MLM/Network Marketing businesses, I had to pay a whole heck of a lot more money than what CTFO charges for their auto-ship plan.
Of course, Network Marketing services have to give you scenarios so you can get an idea of what the possibilities are if you obtain these very difficult goals.
Know that I'm not trying to be a Debbie Downer here when I just said very difficult goals, I'm just being real with you.
I say this because I've been involved in the industry myself and these comp plan demonstrations are perfect scenarios.
Before you get involved, it is not going to be perfect. With that being said, let's get to the comp plan.
You get 100% commissions on each volume sale. The 100% commission applies when you reach all 4 hybrid commissions.
In other words, you do get 100% if you manage to build your business to where you can get paid on every aspect of their 4 hybrid compensation plan.
Let's start with the Unilevel compensation plan.
Note: Instead of using $47.47 CTFO uses $50 sales volume.
The Unilevel goes 5 levels deep.
Unilevel
First level 20%
Second level 4%
Third Level 4%
Fourth Level 4%
Fifth Level 4%
The way the Unlilevel works is if you brought in 3 people into the business and they all paid $50, your commissions on the first level would be $30.
If each of your 3 people brought in 3 people (sum total would be 9 people) into the business your pay would be $18 on the second level.
If those 9 people in your second level brought in 3 people (sum total would be 27 people), your commission increase to $54.
These commissions will continue all the way down to five levels and you can make a total of $750 commissions if each person brought in 3 people totaling 243 people.
Regenerating Matrix Pay
The Regenerating matrix pay is a 3 by matrix meaning that you can only have three people underneath you. It pays up to 21 levels deep.
Whenever you or anyone above you add a new enrollee, it spills into the matrix.
What it does is fill in any empty slot whether you brought an enrollee in or your upline brought an enrollee.
First level 3 people 1% pay
Second 9 people 1% pay
Third 27 people 1% pay
Fourth 81 people 1% pay
Fifth 243 people 1% pay
Sixth 729 people 10% pay
Seventh 2,187 people 10% pay
Eight on down is back to 1% pay
With the Regenerating matrix pay, CTFO has a copyrighted portion. This is the third part of the 4 part hybrid comp plan.
---
---
The way the copyrighted portion works AKA PSPs is that you don't have to place people in the matrix.
What their comp plan does is generates a new you.
On your first level, 3 people are in the matrix.
In the second level, that is when the new you will generate.
Then on the third level that is where your three are placed. The fourth person goes on level 3.
By having people placed into the matrix, you can get paid 3 times without ever paying any additional costs.
This part of the matrix is a bit confusing because people are getting spilled into the matrix and who gets paid what with the new you?
When CTFO explained in their video their demonstration focuses on you getting people in, but not in a way where if spillover were to happen who is the new you.
This is why I still call comp plans complicated plans.
Infinity Bonus Pay
Once you build a big downline, you qualify for the Infinity Bonus Pay. This is where the 100% commissions fall into play.
25k VP product volume sales make an additional $500
50k Senior VP volume sales make an additional $2,000
100K Executive VP volume sales make an additional $6,000
Presidential Director totals (13.75%)
Senior Presidential Director (15.5%)
Executive Presidential Director (19%)
Top Gun Rank (19%)
Note: GTFO didn't get into the potential dollar amounts you can make with Presidential Director all the way to Top Gun.
Is The Free Feasible
---
Every Network Marketing Company has this great compensation plan.
It all boils down to the complication plan.
It's all the same. Get these many people enrolled and we will pay you down a certain level.
If you believe that CTFO is the business you want to invest in, you better believe the free isn't feasible.
Let's be real here, free is a stepping stone, reduce prices is a helping hand, but your efforts are what is going to either make or break in what you want to attain.
If everyone joins for free and doesn't pay a cent, know that you won't make a cent.
Is CTFO A Scam
---
I wouldn't call it a scam. I still don't get why people are put into the business and get a free website if they just want to be a customer.
The Real Scenario!
---
Jessica left a comment on my Chew The Fat Off Review.
After placing 51 people into her downline, matrix, and other parts of their comp plan, she made $15 a month.
When she was ready to quit, her customer went where?
Even though Jessica would like to tie the loose ends of a business that she put her hard work into, CTFO didn't even give her the satisfaction of allowing her to place her customers where she felt they would be best needed.
This is another reason why MLM is not for me.
To The Defense Of CTFO
---
---
I did research and found out that you are able to place people in the position if you choose to leave their business or sell it.
It doesn't really go into details of what an Associate can sell or transfer.
At the sole discretion of CTFO tends to mean they can deny a transfer.
Jessica's numbers are realistic numbers because people can join for free and people may not pay their monthly auto-ship fees.
It's still MLM, It's still a downline. Those matrix businesses you have to be in the matrix in order to get paid.
If you are in the matrix and no one is paying such as the 51 people Jessica got in, minimal money is going to be made.
Just Because MLM Is Not For You Evelyn, I Still Want To Generate Leads, Sales And Build A Business With CTFO!
---
This part I'm going to go into depth because after seeing Jessica's results, obviously, she may be targeting people that are not interested in building a business, along with people who may not be interested in weight loss or CBD.
Displaying a comp plan, a quick image of a weight-loss product or even CBD products isn't going to cut it.
People are always getting info about weight loss and medical cures.
We see it all the time on TV, billboards, online, videos, infomercials and on and on it goes.
We are so used to seeing that and it's not an exciting way to purchase a product.
Then when a business model is attached to the product, it seems more stressful more so than a reward.
Now, I get it that there are people who see potential in the MLM industry.
I don't care what type of comp plan is available, comp plans are based on recruiting and sales.
The problem that people face with these MLM businesses is that people run off and show these comp plans to the wrong people.
I've heard the no excuses before. Don't get me wrong free is great and people may sign up which is cool, but are they really interested in building a business?
Again, they show the potential money you could make, yet there is never a tangible way to get customers or even associates.
Well, Missy, I Like CTFO! I Want To Build A Business That Is Part Of A Team, So What's Wrong With That?
---
Nothing, I'm all for you building a business that you love and enjoy. We live in a colorful world and we are all not going to like the same things.
But, there are people out there that do like the same things and those are the people you should seek.
Well, Missy, How Do I Seek Them?
You are reading this article right now. Right! Now because I sound like a smart ass which I'm not, I understand how difficult it is to build a business in the MLM/Network marketing industry.
I had no idea when I was in the MLM industry how I would obtain sales or get people in. So, I went online just like you did.
Yeah, you probably were hoping I would call CTFO a scam so you can leave a full-on hate comment on my website.
I'm not going to do that because you are able to sell products and gain customers with CTFO, despite customers getting their own website (Odd).
The problem I see when people market these services is the Comp plan.
That's all I see and what you guys don't realize is that that comp is complicated. I understand you try to simplify it, but it gives people a headache.
What the focus should be on is the sales of products.
What you should focus on is the benefits of WHY people need to purchase CTFO's product line.
Another aspect that is so unbelievably underused with the MLM industry is that Associates should be able to attain their own personal website.
Those stock websites are not genuine.
CTFO Changed their name to Changing the Future Outcome yet, their marketing practices are still the same.
So what I'm getting at here is that despite the number of people who may join CTFO, no one knows on a personal basis from their OWN words what CTFO's product line has done for them.
I can think of many aspects of a website that I could apply on my own personal website if I experienced some great benefits from CTFO's product line and business such as…!
If you use CBD how does it benefit you
How does CBD benefits your customers
What benefits come with CBD
Charity side of CTFO
Weight loss benefits
What product YOU like best and recommend
The comp plan
The conferences
Owning your own business
You are able to sell the business
Whatever you base your life on with CTFO
Are just a few!
Even though there are other people with articles about weight loss, CBD, business even about CTFO just like myself, you sure can put your own personal touch on your own website.
Looked at where I'm ranked in Google with Chew The Fat Off Review
---
---
Note: Rankings in Google do fluctuate so I could be ranked lower or higher depending on the country, state, or area.
If I could do this you can do this too!
40 x 50 = $2,000
---
Evelyn, why are you putting math on your title?
I'm going back to that complicated comp plan. Forget about all those complications.
Downline this if you get this and if so, so does this then dah, dah, dah happens.
Many people who are starting off with a business would be happy with an extra $2,000 a month income.
Screw that comp plan, screw that matrix comp plan, screw that bonus crap.
Let's break it down.
40 sales at $50 commissions on each sale equal $2,000. Concentrate on the sales and go back to the product line and not recruiting people into the business.
If you are all in with CTFO, then that is how you will help others make that income. All it takes is 40 sales not 40 people in the business.
People will naturally try the business and the products if they feel it will benefit them.
I Don't Know Anything About Websites And Marketing A Website
---
I didn't know anything about websites either when I first started. When I was in the MLM industry I wanted my own website. I wanted one because I wanted to write about the products.
What I didn't know is that you have to get approval. This goes back to the sole discretion of legal mumbo-jumbo.
This also applies to CTFO, you do have to get written approval from CTFO as well. Don't be discouraged by that either, just ask.
The tasks I did when marketing the MLM businesses that I was involved in was through social network sites and through traffic exchanges. Those results are not really effective. You may get people to join, but you want quality, not quantity.
These people may join because they see something for free by reading a quick lead page, but it doesn't mean much if they are not into it at all.
In the long run, through a website, it will help you get where you want to be.
The tasks that you will do are very relevant to obtain customers and associates.
You are able to link your free website to your own website.
If you want to utilize YouTube videos, you are able to embed YouTube videos on your own websites.
If you use YouTube as one of your marketing strategies, you are able to place the link of your website on your YouTube channel.
You can share your own website on social network sites.
You can add an autoresponder on your own website that will allow you to build a list of relevant customers.
You can add social buttons that allow people to share your content on social network sites.
Add Adsense ads and make another cash flow on your website if you choose to.
You are able to rank in the search engines for free.
You can even try some paid marketing (PPC) that isn't going to break your bank account to capture relevant customers or associates.
These are some of the common ways that people use websites.
More or less a website is your own dot.com name that you own where people know where to reach YOU and are able to get to know you on a more personal basis.
Just because you joined a business that isn't very expensive to start, you still have to plan your marketing strategies.
You will learn so much about online marketing that you also will learn a new skill that the future is using.
This service here will help you with all that marketing stuff through your own website.
All In All
I wouldn't call CTFO a scam even though I'm not into all that MLM stuff.
Businesses take time to build even if it's online. There are people out there who may just focus on recruiting people.
If you want good regenerating income time and time again by people who value what you have to sell, it is only natural that you are going to obtain relevant customers from your own personal experiences with your own website.
If CTFO doesn't allow you to obtain your own website for your own marketing strategies then maybe you should think about what you are getting into.
What is your take about CTFO, Tweet me @evelynbaz!
No Friends And Family
I learned that you don't have to bug your friends and family to make money with your home business.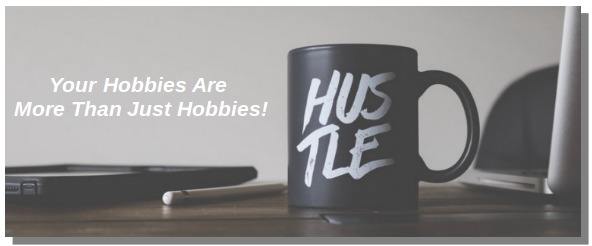 We earn a commission if you click this link and make a purchase at no additional cost to you.