I've gotten involved in Multi-Level Marketing companies, and like I've said many times and that MLM is not for me.
There are several reasons why I prefer to steer away from these types of business models.
I won't go over that right now because it is about Monat Global.
Now, before I go over my findings of Monat Global, I don't want people to think just because MLM is not for me that I'm going to call it a scam.
In my review, I'm going to let you know if Monat Global is a scam, the complaints people have, and, more importantly, do you really own your own business?
Specs About Monat Global
---
Product Name: Monat Global
Year: 2014
Free Access: NO
Price: Starts at $99
Website URL: monatglobal.com
BeginAtZero.com Overall Rating: 3/10
---
My Take
I've reviewed many different types of MLM systems that either don't have a product and ones that do.
From my experience and what others told me, MLM businesses are very difficult to build.
Usually what happens is that when a business associate is trying to build their downline, people join then quit and when you replace them, they may be juiced up in the beginning then they fizzle out.
This is why MLM comp plans are designed to put those incentive bonuses within their start-up plan because they know people are gonna fizzle out quite rapidly.
Also, Network Marketing businesses tend to have rules that you must abide by.
Now I'm not saying that all their rules are bad.
Actually, some of their rules are quite ethical, however, some of their rules can limit your income potential.
So with that being said, let's get right to this!
What Is Monat Global
---
The gist of what is Monat Global it's a network marketing company and their product is in the hair care field.
They offer a number of hair care products that their Marketing Partners can sell to the general public along with a Multi-Level compensation plan if people decide to take part in their system.
How Much Does It Cost?
---
Before you are able to become a distributor for Monat Global, you would have to purchase one of their starter kits.
Each starter kit offers a free website to help you market their opportunity.
The $99 starter kit doesn't come with products, however, the other starter packs do and the incentive is that you get the products at a discounted rate.
Starter Kits $99 no products
Business starter pack $299 40% discount on products
Success starter pack $399 46% discount on products
Overachiever starter pack $649 50% discount on products
Also, when a Marketing Partner recruit someone and they purchase one of the starter packs, they earn a commission.
What Are The Products That Monat Global Offer?
---

---
When I looked into Monat Global's product line, they have a lot of different products that their distributors can sell.
All of their products are naturally-based, but they explain why it is not all-natural.
I don't think they have as many products as Avon, however, it's quite a few.
Like I said above, Monat Global is in the hair care field so being that people have different types of hair, they have a list of products that are available.
Shampoos
Conditioners
Hydrating collection
Dry shampoos
Mousse
Hair spray
Blow out cremes
Hair growth systems
How Does Monat Global Money Making Opportunity Work?
---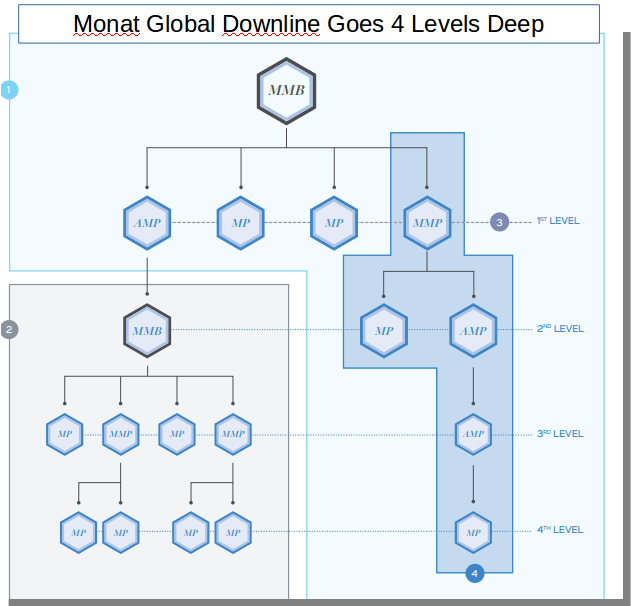 Normally I would go in depths in regards to an MLM comp plan, however, I feel that Monat Comp Plan is similar to many MLM businesses.
MLM businesses are based on downlines and being a part of a good team.
The more people you and your team recruit is based upon the amount of money you can make.
As you know, Monat has actual products that their partners are able to sell so that also applies to their comp plan.
This term is in regard to the volume of levels of products sold. Monat uses terms like,
PV = Personal Volume
GV = Group Volume
DV = Downline Volume
Everyone starts off as a Marketing Partner.
Also, building your downline allows you to increase your standings with Monat.
Market Partner
Managing Market Partner
Associate Market Builder
Market Builder
Managing Market Builder
Associate Marketing Mentor
Market Mentor
Managing Market Mentor
Associate Executive Director
Executive Director
Senior Executive Director
Once you start building your downline and increase your PV, you move up to Managing Marketing Partner.
Every time you're able to do that along with your team duplicating what you accomplish, your income increases.
I'm not showing scenarios or examples because every time I explain a comp plan, people feel they are confusing which I agree.
So this time, I thought I'd just explain in the most simplistic way how people are able to make money through Monat Global opportunity.
Now that you got the gist of what Monat Global is all about, I want to cover very important details that I feel people should know about.
Is Monat Global A Scam?
---
I'm sure you're probably wondering if I'm going to call Monat Global a scam, I'm not because their Marketing Partners are able to sell products to the general public.
I also personally feel that their products are on the expensive side, but I don't feel their products are not outrageously priced.
What I mean by that is that is there some high-end products that can be similarly priced to Monat that people purchase.
We all have different PH balances and different hair types.
What works for one person may not have the same effect on another.
So, their partners are able to sell their products to the public who really enjoys what they purchase despite that the prices are on the high end.
In the beauty field, if something is working for a woman, if you have the money, you're gonna spend it on products that are beneficial.
A Concerning News Report About Monat Global Hair Products
---
After watching this video, I personally felt, would I risk my money on a product that can cause hair loss and my answer is no.
Being that people use other products that actually do the job, you're talking about a woman's hair which we girls value.
Would they risk trying something that might possibly do damage?
The Limits Monat Global Puts On Their Partners
---
Some MLM opportunities limit their partners, associates, or distributors causing that whole downline opportunity to really be a difficult way to make money.
We live in a time where people can communicate through the Internet which is a global opportunity.

What I found out is that you can't have your own independent website. You have to use what I call their stock or replicated website which is the exact same website everyone gets.
These websites don't rank high on the Internet where you are able to obtain sales that way.
Don't get me wrong, I get it that these websites are designed for Marketing Partners to obtain purchase orders, however, linking a personal website to the replicated website that Monat Global provides I feel would actually help their Marketing Partners obtain sales.
Also, you can't place products in places like eBay to increase your PV.

I feel that replicated info will get boring.
People buy from people. People have a unique spin and I feel that MLM businesses can miss out on some of the most talented creators by disallowing their partners to grow their marketing and advertising skills.
I feel that practicing your marketing skills leads to perfection and anyone starting off is not going to produce their best work, but in time, they will sharpen themselves by actually creating and practicing their skills that lead to a perfect outcome.
I'm not referring to samples, I'm referring to advertisements. If people see the same ad by different Partners, there is no unique take.
MLM Business Are Big On Recruitment
---

Even though some MLM businesses have products to sell to the general public, as you can see above, they limit their partners to sell PV.
If you read the tidbit above, Partners may NOT use classified ads to list or sell retail items, however, Marketing Partners may use Craigslist to advertise their opportunity.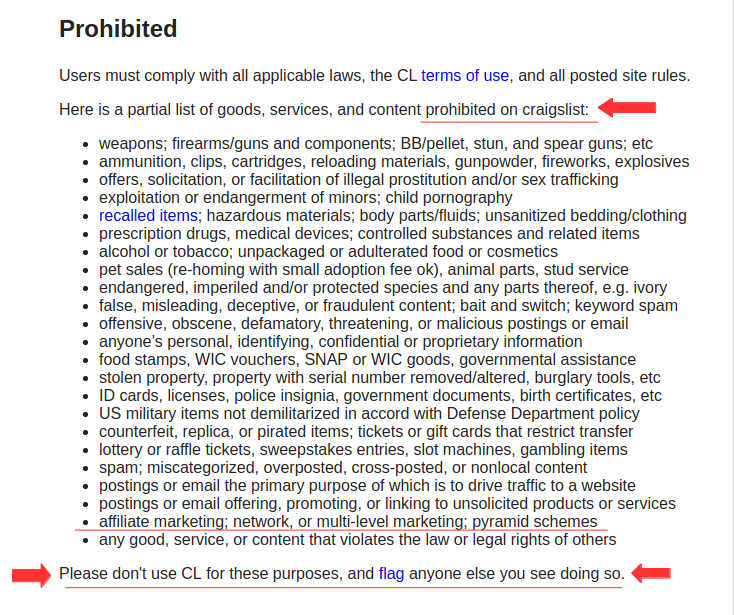 If you look at the image above, Craigslist prohibits listings such as MLM opportunities. So yet, Monat Global approves its Marketing Partners to recruit people using Craigslist but that violates Craigslist terms.
In my book, a personalized website seems more appropriate and professional than having their Marketing Partners list an opportunity where terms are being violated.
To Be Fair About Monat Global
---
To be fair, Monat Global doesn't want to get misrepresented by their Marketing Partners.
Some times people do or say things that can dampen a company's rep. Such as enticing people by over-exaggerating the money they make when that isn't really the case.
Then when someone decides to duplicate their strategies, they are not experiencing the same outcome.
By doing that, it can lead people to really question the opportunity.
I feel Monat Global is correct about that which I feel is great.
Do You Really Own Your Own Biz?
---
Most businesses are based on sales. I feel like Monat Global limits its Marketing Partners by not marketing.

Or are you only limited to PV based on friends and family members, parties, and going to actual salons?
Any comp plan that bases their sales volume on their Marketing Partners keeps these types of businesses going.
What I'm getting at here is that yeah they say you can sell their products to the general public but you make money when you recruit people and the people they recruit can purchase one of those starter kits.
Another point I must add is that more or less what they are saying is if you're unable to reach the sales volume required to make the commissions at whatever level, you can purchase the needed requirements to qualify.
I feel that they make it difficult to sell to the general public, yet you as the Marketing Partner make sales based on the PV you spend and your downline spend causing it to be some sort of pyramid scheme.
What Are The Income Disclosures For Monat?
---

I found their income disclosure for Canada.
You can scroll down to the bottom of the page and view it yourself. On average the Marketing Partner makes $22 to $1,188 every year.
Being that people are building a "businesses" I get it that the income potential may vary.
MLM businesses are difficult to build because besides being expensive, qualifications are needed to make those bonuses and that is based on PV throughout your team.
All In All
In the Avon article I've written there are some questions I feel that people should ask if anyone might get approached about An MLM business opportunity.
I've been involved in MLM businesses before and I feel that with any business you are going to build, the income potential is there.
I feel that people should build businesses that they are going to love and enjoy. It takes hard work and time to get where you want to be.
Rough patches are gonna happen, but more importantly, start a business that you enjoy because when you experience a rough patch, the enjoyment of what you are building will sustain you.
When I found what I was looking for, I was excited because of limitations weren't there.
What is your take about Monat Global, Tweet me @evelynbaz!
No Friends And Family
I learned that you don't have to bug your friends and family to make money with your home business.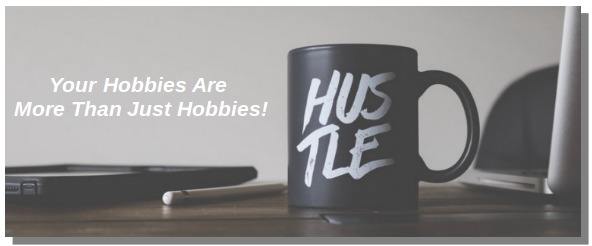 We earn a commission if you click this link and make a purchase at no additional cost to you.