If you enjoy making money from home, I found out about this interesting way to make some extra cash from home.
It's playing games on your devices.
Yep, you can actually get paid to play games on your PC, tablet, or smartphone.
The service is called PlaytestCloud.
I'm sure some of you are wondering if PlaytestCloud is a scam, I'm going to let you in on all the details and also give you all the notes for future game testers.
Specs About Play Test Cloud
---
Product Name: Play Test Cloud
Year: 2012
Free Access: Yes
Price: Free
Website URL: playtestcloud.com
BeginAtZero.com Overall Rating: 7/10
---
My Take
I know that some of you out there love to make extra cash from home in many different ways.
When I learned about PlaytestCloud, I was very excited to let others know that you can make extra cash testing games.
Don't worry there is no gambling involved to make cash with PlaytestCloud.
It's actually a pretty cool way to express your opinions about the games you tested.
What Is PlaytestCloud?
---
In a nutshell, Playtestcloud is a service that helps game developers and the people who generally play games.
What Playtestcloud service does is allow game developers to have regular people like you and me play their games.
As a game tester, you are able to give your feedback in regards to the game you test.
That way, the game developer can improve their game so it will be an enjoyable experience for the general public.
What Kind Of Devices Are Allowed?
---
Your best bet to know if your device works is to qualify.
I will explain the qualification in a bit.
How Does PaytestCloud Tester Work?
---
I'm going to start by saying, if you do not check your emails on a daily basis, you may miss out because the way PaytestCloud notifies people is through email.
What you do, is sign up to become a tester.
Answering a series of questions, such as…!
Name
Email Address
Games you like to play
Your Devices
Country
Gender
Date of birth
Confirm your email and you're pretty much set
Know That Before You Get Paid
---
Before you start getting paid, you must first qualify.
I know that qualification sounds leery because a lot of survey sites make you go through a qualifying process for each survey.
That doesn't apply to Playtestcloud.
The way their qualification works is that they want to show you how to be a tester.
The qualification process doesn't pay, however, it is the starting point to get paid.
Once you sign up, they want to make sure you have a working device in order to test games.
So if for some reason your PC isn't working to test games, try it on your cellphone or tablet.
Go through the qualification process and from there they will let you know if you qualify.
How Much Does It Pay?
---
It depends on the game.
The standard is 15 minutes and the pay is $9.
The pay can vary depending upon the length of time and the game you test.
Once you check your email, they will notify you in regards to how much the test will pay.
So in other words, you can get paid more than $9 per game that you test.
As for the payout threshold, there is none.
That means once you test a game and in a couple of days, they will load your money into your PayPal account.
You'll Get Recorded
---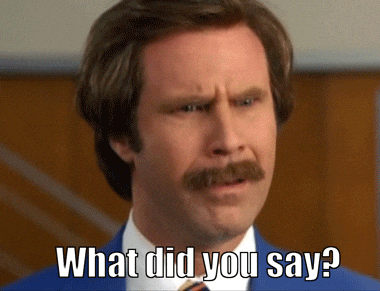 I know, WHAT! is what you're probably thinking…!
Don't worry it's not that bad.
PlaytestCloud game developers want feedback in regards to the games they want you to test.
They want to hear your reaction plus record your screen while you are testing a game only.
They will not record you if you switch screens or if you get interrupted by a phone call.
Also, they want you to speak English only.
Other Reasons Why The Recording Is Needed
Other reasons are…!
likes and dislikes while playing
To see if you're frustrated
your goals in the moment of testing a game
your accurate reflection while playing
I feel their reasoning is fair because for me when I play games I'm loud.
I could see why they would record the screen to get a feel for your reaction.
Also, the reaction could be at what level you are in and what frustrated you at the moment.
Every game we've played has frustrating moments and challenges to reach goals.
Again, you will only be recorded while you're testing games.
Note: If you are playing games at your own leisure, you won't get recorded.
Shush, Do Not Tell Anybody
---
You gotta keep what you tested on the low.
It doesn't mean you are not able to share PlaytestCloud with your friends or loved ones.
What I mean is that you are not allowed to let others know what games you tested.
Once you sign up, you agree to a nondisclosure agreement.
Yes, keeping a secret is a good thing when it comes to testing games for PlaytestCloud.
You're supposed to keep the games you tested hush, hush.
Do not share the games you tested or tell anyone or you're violating the agreement.
Who Can Join?
---
Anyone is able to join, however, the only places that are getting paid at the moment are…!
Times change and that doesn't mean that other countries won't get the opportunity to get paid.
What is suggest you do is sign up.
Once times change, meaning availability in other countries to test games and get paid, they will notify you.
That way you won't miss out from the beginning.
Other Important Data
---
There are many different types of games to test.
The qualification process takes about 10 minutes.
Most tests are done on a monthly basis.
That means that there is no guarantee that you will get an invitation to test a game.
The best way to increase your chances of getting an invitation is to keep your profile updated.
If you change devices, notify them.
Wear headsets while testing games.
The headsets with a Mic will reduce the background sounds.
I know for a fact especially when it comes to cellphones, memory can get eaten up rapidly.
I know that there are some of you out there like to delete and keep your phone clean, I wouldn't remove the game until you get paid.
Again, it takes a couple of days to process your payment, so you may want to wait until you get paid before deleting the game.
If for some reason you have any issues, you are able to get support through help@playtestcloud.com.
Watch This Video
Likes And Dislikes
---
What I like!
Pretty good pay
a fun way to get paid
get paid in a couple of days
get paid through PayPal
no payout threshold
Dislikes!
paying countries limited
availability to test games
Is PaytestCloud A Scam?
---
No, it's not.
I would add like Enrollapp, you may not get an invitation all the time.
On a good note though, if you do get an invitation, you get paid for your service.
As I said more than once, you don't have to wait for a certain payout threshold.
Also, if you are one of those people who don't check your email all the time, you may miss out.
All In All
It is good to know that there is a real way to get paid to test games, unlike a service that I thought was like PlaytestCloud.
What is so cool about PlaytestCloud is that you don't have to be a pro gamer to test games.
You could be one of those people who play games occasionally.
Playtestcloud wants feedback from different people with different game experiences.
So in other words, don't hesitate to check them out.
It's free to join.
I know the qualifying process is on your time, but once you do that, you are good to go.
If you are looking for other ways to make money from home, feel free to check out here.
What is your take about PlaytestCloud, Tweet me @evelynbaz!
Looking For Ways To Earn From Home?
Check out a list of opportunities!
There are many ways you can earn from home. In this list, you can find other options that can help you make money online. Each opportunity is either earn some extra coins, find work, or start a business. Click the button below to see if any of these options fit your needs.