When I reviewed Legit Online Jobs.
It looked similar to other sites I reviewed in the past.
They have information that seems like people will be making a ton of money by simply doing practically nothing.
These types of services are so not legit. It's more of a service that asks for your money.
When someone purchases these types of so-called systems it turns out to be a scam.
I'm going to give you the rundown on what's really going on and why it's so not legit.
Specs About Legit Online Jobs
---
Product Name: Legit Online Jobs
Year: 2013
Free Access: No
Price: $34.95
Website URL: legitonlinejobs.com
BeginAtZero.com Overall Rating: 0/10
---
The Rundown
What is Legit Online Jobs AKA LOJ?
How does it work?
You pay a fee to place classified ads. They claim that companies are paying big money for people to place ads in places such as craigslist.
How much does it cost?
A one time fee of $34.95.
Requirements to join.
My Take
Finding a job online is very difficult.
If you're looking to find a job from home, you're really going to have to find legitimate companies that are hiring.
Most of the time, legitimate jobs are looking for people with experience.
Usually, you have to fill out an application and go through an interview just like you would any job. What Job says, "before I hire you, you're going to have to pay a fee"?
If you want to work from home, the best way I found is by making your own job.
It is why I called my site Begin At Zero because I'm starting from scratch and I'm making my own way through life.
What Does LOJ Want You To Do?
---
LOJ doesn't give you a lot of information before you buy it.
They don't explain precisely what kinds of ads you will be placing or which big companies are hiring you to do this.
What they will have people do is post ads for companies.
They claim that "big companies" are hiring and paying people top dollars to do this.
Google will not have you place ads anywhere.
They are Google for crying out loud. I'm sure Google has their system if they even wanted to place ads anywhere.
So Easy, Right?
---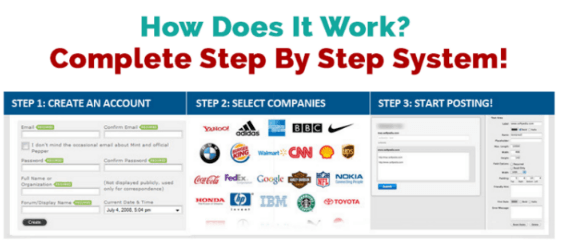 To begin the process you would need to,
Create an account
Find a company
Start posting
I know if I saw something like this, it would be so tempting because there's nothing to it. Placing some classified ads somewhere and getting paid sounds like a dream job.
What you're really paying for is some database information.

---
They do say you can place ads by doing the free method, but they try to entice people by doing the paid method. They even say they will give you $100 worth of credits.

How Do You Get Paid
---
---
They claim you will get paid by commission. Once someone purchases something through the ads you placed, you get paid. That tells you right there that these are not jobs. I'm sure these so-called big companies are not big at all like they have in the image below.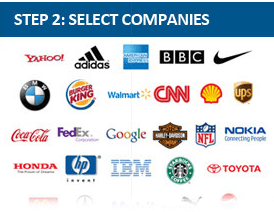 I'm trying to figure out what does CNN has to sell that you need to place an ad for.
Working from home and finding the right service is going to take time and effort.
You must understand that it's not as easy as it seems by just paying for some information and thinking you're going to make all this money. What you're really paying for is some database information of nothing.
Here is a list of similar services that I reviewed. These so-called services are very similar so please buyer beware.
I keep telling people this list will grow. It will grow like weeds until you guys stop buying into this mess.
Another So Not Legit
---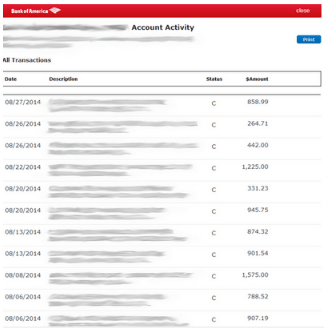 Another part that is so not legit is the proof. I was like really, you call that proof? Half of the screenshot is blurred out and the only thing that is not is some numbers.
That's how you should look at that screenshot as some numbers, nothing else. There is nothing legit about placing a screenshot of some typed up fake BOA bank statement.
These types of landing pages like to try to add some bogus bonuses. These are not bonuses; we all know that people can make money selling items on eBay.
You can Google wholesalers yourself and find a bunch of wholesalers that way: surveys and online jobs you can find by just Googling them yourself as well.
Want More So Not Legit?
---
---

In their About Us page, they list an address, phone numbers, and email. I don't recommend anyone call or fax those numbers. I did look up the address in Google Maps and there is no such address. You can look it up yourself and see what you find.
What Makes This Very So Not Legit
---
They charge people,
LOJ is charging people a one time fee of $34.95 to get some database information. I mean they are charging people for some so not legit information. Please don't waste your time and money on something that isn't even worth a dime.
All In All
I wish LOJ were true. Who wouldn't want to place some ads and make some money by working a few hours a day?
The reality is, to make money from home you're either going to have to find a company that is hiring people to work from home or you're going to do something like I did, start your own business.
If you're interested in looking for jobs, then I highly suggest your check out this info here!
What is your take about Legit Online Jobs, Tweet me @evelynbaz!
Looking For Ways To Earn From Home?
Check out a list of opportunities!
There are many ways you can earn from home. In this list, you can find other options that can help you make money online. Each opportunity is either earn some extra coins, find work, or start a business. Click the button below to see if any of these options fit your needs.

We earn a commission if you click this link and make a purchase at no additional cost to you.