I personally have a friend who participates in Merchandiser by survey.com.
She wanted others to know about Merchandiser because I write articles in regards to making money from home.
I know that Merchandiser isn't necessarily a work from home service but, you do work independently and are able to make money easily.
Being that everyone shops from time to time why not get compensated for it.
Not only that, but you can also independently select the job that you want to complete and you get paid accordingly.
In this Merchandiser by Survey.com review, I will cover how their service works and if it is worth your time.
Specs About Merchandiser
---
Product Name: Merchandiser
Year: 2010
Free Access: Yes
Price: No cost
Website URL: survey.com
BeginAtZero.com Overall Rating: 8/10
---
My Take
Sometimes it is great to get out and do other things.
If you want to obtain other ways to make money even if it's not completely from home, Merchandiser may be another service that might fit your needs.
It all depends on you and if you enjoy what Merchandiser brings to the table.
So, let's get right to it.
What Is Merchandiser?
---

---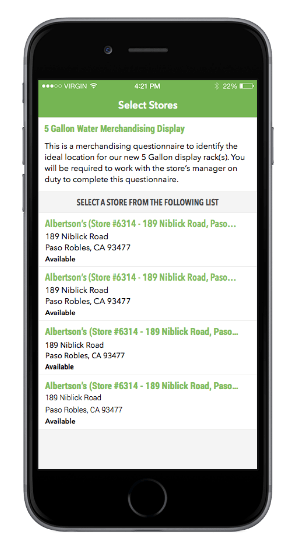 You are an independent contractor.
Merchandiser is run by survey.com and has been in business for over 23 years.
Merchandiser is all about the app because their service is run through your cell phone.
Everyone in this day and age has a cell phone and of course, if you want to make some money using your cell phone, Merchandiser is a service that might be for you.
To get the gist of what I'm talking about, Merchandiser is an app service that is looking for people to complete certain projects.
Mainly what you will be doing is going to a requested location such as Walmart.
You will be given instructions about the project and what is needed to complete the project.
If you accept the work, you would go to a specific location.
On your phone, Merchandiser will ask you a series of questions about a product that is displayed in the specific location you are at.
It could be questions like how many products are on the shelf, is the product visible, or what is the price of the product.
Then you would answer a series of questions about the product.
Once you answer the questions, Merchandiser will request that you take a picture of the product.
Once you're done, you upload your work and get compensated for that project.
Merchandiser also has projects like stocking and rotating products.
It just depends on the project that Merchandiser needs to be done in each location.
How Much Will I Get Paid?
---
The pay all depends on the project at hand.
If they want you to take pictures of a specific display, it pays around $5 to $7.
The time it takes to complete a project depends on a project, but on average, it takes about 5 to 15 minutes.
If they want you to take on other projects such as filling a display, the pay could be around $20 and could take longer than 15 minutes to complete a project.
There are other projects that pay even more, but requires more hours of your time, so each project has its own price tag.
Who Is Merchandiser For?
---

I personally feel if you live in an area that has a lot of retail stores, you are more than likely going to have work.
If you live more in a rural area, it may not be worth your time.
I personally feel if you have to drive pretty far, the money you spend on gas may not be worth it.
Hold on, but if you happened to be in an area that Merchandiser requests projects for, it may be worth it. I know I sound wishy-washy, but you can complete projects outside your local location.
It all depends on you and how good you are at hustling.
There are people who like this type of work and of course, they will make more money.
There are people who like to do this type of work from time to time and they will make money.
There are people who hate this type of shi* and they will make shi*.
How Much Does It Cost And Who Can Join?
---
You must be 18 years or older and live in the USA.
There are no fees. It's a free service that you can join if you live in the USA.
All you have to do is download the app and you will see available work.
Tell Me About The Pay Such As, How Much, How And When Do I Get Paid?
---
Like I said above, it depends on the project.
The pay starts at $5 and goes up to $150.
To give you an idea of what my friend makes, my friend says the average pay for a project is about $7.
She does it about 3 days a week and makes around $70 a week.
Merchandiser does not pay for your gas so it's important to be as local as possible.
You get paid through PayPal and the payout threshold is $7.50.
Once you hit $7.50, you get paid on the first, tenth, and twentieth of each month.
Info You May Not Know About Merchandiser
---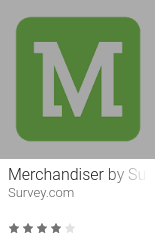 It's a flexible way to make money
You can use your home WiFi and store WiFi
Start off with simple projects
Trait score can increase your pay
Support
Dress Code
Refer A Friend
One location could have many projects
People are always trying to make ends meet.
Some people have jobs, but they need extra money.
With Christmas time coming soon, Merchandiser is a flexible way to earn extra money. You can accept an assignment after your working hours or just do it on your days off.
Some people have a Cellphone but don't have service on their cellphone.
If that happens to be you, you can use your home WiFi. You can upload the jobs you want and most stores have their own WiFi so you can actually complete the job using a store WiFi.
Merchandiser usually starts you off with simple projects. That way when you start off, you are not overwhelmed and they are able to trait your reliability.
Like I said earlier, some people hustle more than others. I get a trait score with paidviewpoint surveys because they want honest answers from people. If you tend to get the job done and do it efficiently, you get a higher trait score.
Some of the ways your trait score rate you are on how reliable, efficient, and your availability.
If you have a good trait score, you get rewarded by getting recommended jobs in your email or on your phone.
Usually, you will get those first because they know you can hustle.
Support is important. Just because something seems simple, those odd variations happen at times. You are able to contact support if you have any questions.
Dress code is another part of Merchandiser. Merchandiser recommends you wear khaki pants, no logo t-shirts or polo shirts, and closed-toe shoes.
Refer a friend. You get paid up to $100 for every friend you refer to. The way it works is every time your friend completes a job, you get compensated a certain amount. Once it hits $100, that is the end of your pay for that referral. It doesn't hurt to let many people know. You can learn about referrals here.
Once your trait score rises, you are able to complete more projects in one store. You don't have to drive to many locations and since you are in that store, why not get paid more money.
The Bad Side To Merchandiser
---
There aren't too many bad things I have to say about Merchandisers. You get to read what you are getting before you take on a project, however, if something goes wrong, you may not get compensated for that specific project.
The good news is that you can call support and try to get it resolved.
If you know a certain project is going to be a bit challenging for you, don't take those. Your best bet is to stick to the ones you are good at.
I know I sound up and down here but, I do think that you should challenge yourself though because some projects can pay $150 for that day, so don't stay in the comfort zone too long.
Another downer is that, for some areas, you may not get as many projects.
Some areas have more people and there could be an endless amount of projects available while other areas don't get as many projects.
I'm not done with the downers, you don't get compensated for your mileage.
All In All
Merchandiser by survey.com is a legitimate way to earn some extra cash. I know this service isn't completely from home, but if you like to get out from time to time, well here is a way to make some money at it too.
Most projects are easy and pay around $7 for 5 to 15 minutes of your time. It doesn't hurt to download the app on your phone and scope out the projects available.
If your the type that wants to refer people other than your friends, this service here will help you with that.
If you find it worthwhile to accept a project and make some extra cash then you are ready to download the app? Click Here And Get Started Today!
What is your take about Merchandiser, Tweet me @evelynbaz!
Looking For Ways To Earn From Home?
Check out a list of opportunities!
There are many ways you can earn from home. In this list, you can find other options that can help you make money online. Each opportunity is either earn some extra coins, find work, or start a business. Click the button below to see if any of these options fit your needs.

We earn a commission if you click this link and make a purchase at no additional cost to you.