It's been a full year of building my business online.
The first year of a website can be tough.
I know because I had my ups and downs in my journey.
It's well worth it if you have the right tools and support.
That's what I had when I started this journey through Wealthy Affiliate.
How Did I Pick My Niche?
---
I picked this niche about making extra money online because I knew a few things from what I've experienced in the past.
I thought it would be best to help others out there who wanted to find ways to make money from home.
I've always wanted to work from home.
It was difficult in finding ways to do it.
For years, I've been looking on and off.
When I lost my last job, I really just dug my heels in and did some deep research.
When I finally found some ways to do it. I wanted to share it.
As I said, it's tough out there.
There are also services out there, that are just not cost-effective.
I believe people are just getting ripped off.
What Ten Lessons Did For Me
---
When I got to Wealthy Affiliate, I thought it was the coolest place ever. I didn't know exactly what I was getting into, but the guidance there was awesome.
I went to the green "Get started here" and they offer 10 free lessons. These free lessons were awesome.
They taught me the beginning stages of the online marketing world.
What I learned was valuable. I decided to become a Premium Member because there was a lot more to learn. I stuck with it through good times and bad times.
Why Are There Bad Times?
---
I want you to understand from my point of view. When you start a business, you're making an investment.
In the beginning, it can seem like the investment is not getting anywhere. I learned that you have to be patient because it's a learning process.
Of course, no one knows what the future holds. Sometimes I had days where my mind can play tricks on me.
I've said to myself I can't do this, I've said I'm not a writer, what am I doing? I've spoken to myself, am I doing the right thing?
Questioning myself was common during bad times, especially when I do not see the results that I want to see.
When you question, yourself is where support is so important. In WA, there's a community of support and training. Support does help. If I didn't have that support, I'd probably have not stuck it out.
The Good Times
---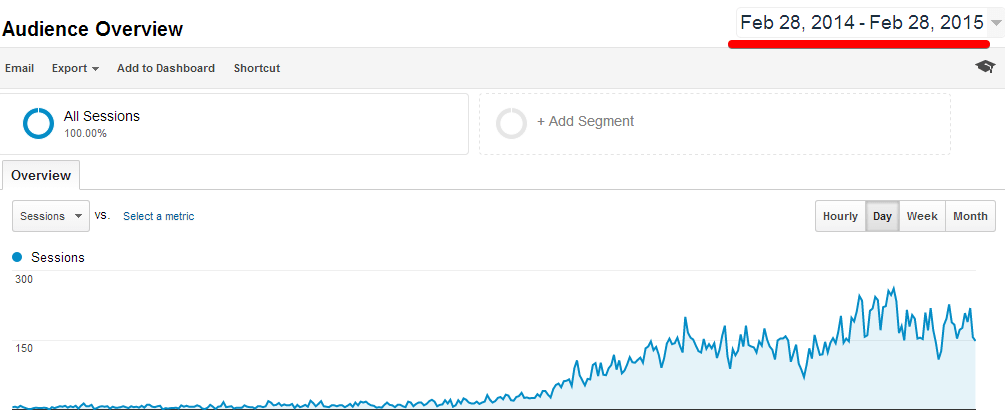 ---
There are days where all the bad days get washed away. These are the days that are amazing.
These days I learn to cherish because I started from nothing. That's why I named my site Begin At Zero.
My first sale was an amazing day. Looking at my data and learning how many people were visiting my site was pure joy.
The biggest joy was when someone would leave a comment thanking me for letting them know that a service I reviewed was a scam and saving them the time and trouble.
The feeling of helping someone is just pure priceless.
Mistakes
---
When you start something you start from scratch. Just like when you start a simple thing as making dinner or baking a cake from scratch.
As you put those ingredients together, they start to build. I know the results, of baking a cake from scratch, is a lot quicker than building a business, but the concept is the same.
You start with ingredients and you add stuff to it and it starts to form. The end result can be good or nasty, it just depends on what you did and how you did it.
The good part about it is that it's not the end of the world if you mess up. We all make mistakes and we shouldn't be ashamed of that.
The biggest mistake I made was not putting more effort into what I was doing. I would tend to put things off.
I knew I had a gold mine with WA, but being human, I still put other things first instead of my business.
What I Experienced
---
Everyone experiences a different outcome, but some of the general things are the same. It's just like that end cake result. It could be excellent or nasty, Lol.
With WA, I learned that if you stick to the training, people see good results. It's a matter of applying and committing to the process.
Consistency is what a lot of people say who are successful. They say to commit and add content to your business at least twice a week.
The work is not that hard. It's just getting used to a different way of doing things.
If you think about working for the Man or Woman, you do it because you know you're going to get a check in the end. With building your own business, this is plain pure faith.
What I mean is, you're doing something without pay, meaning you have no boss, you have no paycheck, and the only one who can lay you off is you.
Sometimes this can be very frustrating, especially when you don't see a viewer or any money. You can start to talk yourself out of it because you're not getting paid.
The First Three Months
The first three months is when I made my first dollar. I mainly focused on learning and my rankings. That's all I cared about.
It was fun when I found my first review on the first page of Google. It wasn't ranked number 1, but it was on the first page.
People were actually reading it. I was like OMG, it felt good. I had other stuff started to rank, but I wasn't working as hard as I should.
Fourth And Fifth Month
I call these months, the crossroads months. Crossroads is where your faith, support got to kick in. These are the times when you look up at that mountain and see how far you have to go.
Money not made is a struggle, and this is probably the time I slacked off the most.
I did add content to my site, but I was hanging by a thread. I stuck mainly in the community.
I wished I did things differently because I'd probably have had a better outcome sooner. I guess you don't know until you know. That's the best way I can describe it.
Sixth Month
This is when I started to put more effort into what I was doing. I told myself I needed to step it up and stop admiring the people doing well.
There is nothing wrong with admiring people's success and supporting people's success, but shoot, I started to think about why I began this journey so I start to build.
It wasn't mainly about the money, it was about helping people find ways to earn extra money. It was also about letting people know there is a way to work for yourself that doesn't cost you an arm and a leg.
I started to do what people do who are successful inside WA. What they do, is consistently working on their business.
Seventh, Eighth And Ninth Month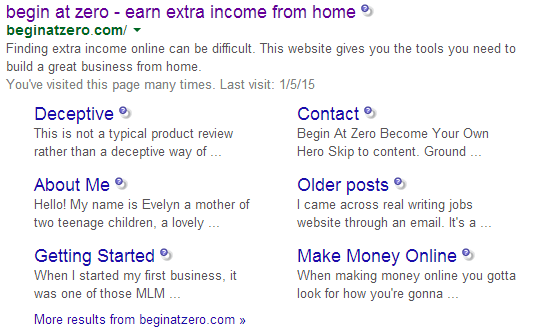 The rewards of my hard work were starting to kick in. More content began to rank in Google, and some of my articles were listed on the first page and ranked #1 on Google. My site was starting to build authority.
Lots of people that I couldn't imagine started to read my articles, I was beginning to make more money. It began to get exciting to check my info. Things began to move forward.
Last Three Months Of The Year
I started to build a business steadily. I was amazed at how I began to grow and develop something from the ground up.
I'm by no means a millionaire. What I am is an online CEO owner of beginatzero.com. I have a lot of work ahead of me.
I started the journey, and that cake tastes delicious. I have to bake more cakes as I'm mastering that recipe.
I've tried MLM with no money made and I'm finally making money with this site. The great thing, about building a business from home, is that the income can grow.
Keeping the faith and the possibilities are endless.
What Is So Special About Wealthy Affiliate?
---
That place is fantastic. Full of people just like you and me, building businesses from home. What makes WA stand out from the crowd is that there are support and proper training.
If I'd done this alone, I would not have ranked anywhere in the engines. I wouldn't even know where to begin.
Inside WA, there are people from all walks of life and different age groups pushing forward.
One thing you have to understand is that no one can do it for you. It's all there on one platform: keyword tool, training, support, and no up-sells.
Even though you got all you need on one platform, it's up to you to do it. That is why it's my My #1 Heroic Site because it works.
All In All
It's been a process, a process I wouldn't take back. Building a business is not accessible online or offline.
It's about what you put in. It's about working daily. It's about wanting to change your life. That's how you get it done, by deciding and keep going.
I will always be thankful for the two guys that started this mess, Kyle and Carson. You guys are not just changing lives, you're showing people how to build a business from home properly. Thanks, Guys!
If you want to start your own business online, you know where I'm going to send you to My #1 Heroic Site.
Get those 10 free lessons, hosting, and websites and learn how it's done!
What is your take, Tweet me @evelynbaz!
Wealthy Affiliate
COVID-19 has put a lot of time on our hands. So why not find out how easy it is to build an affiliate business with no obligations. No credit card needed!
We earn a commission if you click this link and make a purchase at no additional cost to you.