I couldn't help but think were people sold a dream, when I read about the FTC settlement with MOBE!
When the FTC took action against MOBE in 2018, according to the FTC, more than 125 million dollars got bilked from MOBE consumers.
From what I read in the FTC settlement article, a lot of money got transferred to offshore accounts.
The settlement was for more than 17 million dollars.
That is not much if more than $125 million got made through MOBE.
Quote From The FTC
---
"Charged these consumers tens of thousands of dollars for worthless program membership upgrades."
Beware Of A Lot Of Make Money Online Opportunities

Most of this article is to warn people about making online money opportunities.
I've looked at a lot of opportunities throughout the years. Opportunities out there to make money online will say stuff like,
make up to $60 per survey
make $150 on every focus group
make $10,000 a month with our system
make $10,000 fast
make $2,000 in one hour
They flash stuff like,
money
checks
cars
houses
vacations
jewelry
electronics
boats
yachts
If that isn't convincing for some, the testimonials might be the breaking point for others.
People like testimonials because people can relate to the story.
It doesn't mean the testimonial is real, even MOBE used advertorial style stories to convince people to join their opportunity.
MOBE even used coaching, causing more people to trust in what they are buying into.
I See It All The Time
---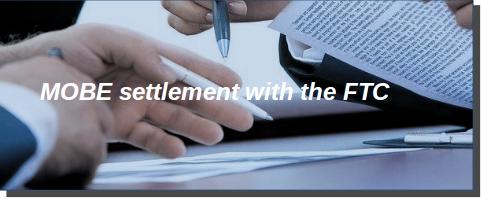 They always like to start with the money because people who need money or who want to invest might find the cash flashed to them as an open the door to a dream life.
Then they flash the dream life by showing objects like money, cars, houses, and so on to lure people in.
It's understandable because, in my situation, when I wanted to make money from home, numbers were shown to me.
For me, my mind would think of the possibilities of how I can make it happen. I can see several people thinking the same thing when they get told they can make a lot of money from home using a particular system.
When Do You Put Your Guard Up
---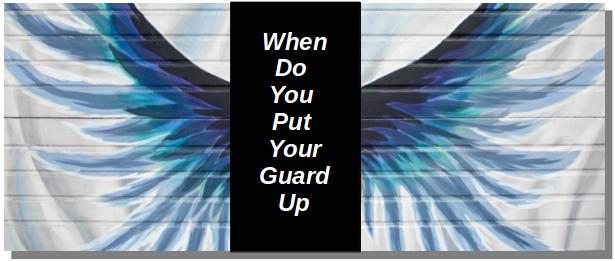 At what point do you put your guard up and say enough is enough. I get it that people do want to make a substantial amount of money.
When people get sold a dream life, they start to join based on emotions. That's what I did when I joined my first MLM opportunity.
They make these opportunities sound simple to do by just finding a few people who will buy into a dream life as you or I did.
Stop, think, then research is critical.
Think about what you're getting yourself into. Research the opportunity. If you can, you should find out who owns the opportunity.
Research how much it is going to cost you. The price point is everything because you can find out if they are putting a high price tag on products and services that aren't worth their value.
I'm going to share the same quote that the FTC said about MOBE's training again.
"Charged these consumers tens of thousands of dollars for worthless program membership upgrades."
MOBE's business model was based on a tier business plan. They put a high price tag on worthless programs membership upgrades.
MOBE planned to sell big-ticket membership upgrades for tens of thousands of dollars.
The kicker is, if you didn't purchase that membership upgrade and someone you brought into the system did, the commissions don't go to you. It goes to your upline whoever that might be.
Info like this, you can find out before you buy into a system. People say you have to buy into a system to see if it works, and that is not the case at all.
If you see something that doesn't gel with you before you buy into the system, then don't do it!
People rob banks and come home with a wad of cash, but that doesn't mean you should try it yourself to see if it works.
The Follow Up Might Be The Open Door
---
I'm not saying that following up with someone is a bad thing at all. Sometimes we like it when someone follows up with us.
It is a nice gesture that I don't mind.
You might have given your phone number to an opportunity, and that personal conversation might cause you to change your mind.
Once you start to have that conversation, it leads to a more personal relationship causing you to trust, and then it leads to you being the consumer.
When people say we will help you or coach you is excellent, but if you were not into the business model in the first place, how much of that coaching and help is going to motivate you to keep at it.
Help is great like I said in this article here, you can't call yourself a quarterback unless you're throwing the ball.
Help can only take you so far. If a system says everything getting done for you, all you have to do is pay, you're getting sold a dream.
So know what you want and stick to your guns. If you do have a conversation over the phone and you're not interested, just say something like thanks for following up with me, I'm not interested and hang up.
Most systems have everything in place except for two things, your wallet, and your effort.
Throwing Money Into A Slot Machine To Try And Recoup Your Money
---
Some people thought the dream they got sold would work, and now they are at the point where they are trying to get their money back after spending tens of thousands of dollars.
They are too far into it that the money-back guarantee expired. People put so much money into a system, and now they are doing everything they can to recoup their money.
So they try and sell people the same dream they got sold.
Here Is Something To Think About If You Want To Make Money Online
Don't chase money; let money chase you.
In this article I wrote, a guy started a restaurant that is now reserved for years to come. He doesn't even put prices on his menu. The customer decides what they want to pay after eating their meal.
You'd have to be bold and have faith in what you're doing. The money rolls in because he's doing something he loves and enjoys.
If you want to make money online, think about what you want to do, not what gets thrown at you.
Will you do the work without making any money at it?
Here are some ideas getting thrown at you, Lol!
You can start your own YouTube Channel. People are sitting there, scratching off lottery tickets getting thousands of views. Some of these people don't even show their faces.
Start a blog and learn about affiliate marketing. People purchase recommendations from toasters, makeup, clothes, baby supplies, and so on by reading other people's blogs.
Sell products through eBay. I still purchase from eBay, especially vintage products I can't find in the stores.
If you have a skill like accounting, editing, coding a service like Upwork is a cool service to place your skills.
Maybe you'd like to sell courses online, Teachable or Udemy might be right up your alley.
If you don't know what type of Indie business you want an excellent service to figure that out is a service called Fizzle. They have the training to help you figure out what kind of business you'd like to build.
All of these ways don't cost you a lot of money. Your creations are getting created through what you would like to do.
Work is going to be required, and your drive is going to take you to where you want to be in life.
No one can do it for you. It doesn't matter what kind of help is there or the coaching system in place.
There is no business opportunity out there that will promise you that you will make all this money from the ad they showed you.
All In All
It is essential to research an opportunity carefully. I'm not saying you shouldn't be afraid to take chances.
Hype and dreams are always getting told in the make money online arena.
I've always advocated researching opportunities since I started my website.
Money is always the first eye-catching ploy to get people's attention because they know that people chase money.
It's time to turn that around and start having money chase you. Don't fall for these schemes, and if making money online is what you want to do, start figuring out what you'd like to do.
Believe it or not, work is required, and a lot of it. More of your time is going to be a part of it than out of pocket expenses.
You can read the FTC article here.
What is your take About the MOBE settlement, Tweet me @evelynbaz!
Plant, Water, and Believe!
Keep faith in what you're doing.
Inspiration can be a turning point in your life. Click the link below if you need a little kick in the butt to start your journey.

We earn a commission if you click this link and make a purchase at no additional cost to you.