When I started searching through YouTube, I came across a video that I saw around a month ago.
The video I saw about a month ago, caused me to do a review on Click Funnels.
When I watched the remake video, I noticed it was a little different.
The remake video had the same claims, but the guy in the video was a different person.
That Bentley image in the remake video was different as well.
This Bentley image from the original video was from a review I did called Profit With Michael.
Let me give you the rundown on the whole mess about My Email Mentor because the wolf is back.
Specs About My Email Mentor
---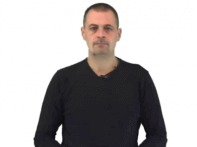 Product Name: My Email Mentor
Year: 2014
Free Access: No
Price: $47
Website URL: myemailmentor.com
BeginAtZero.com Overall Rating: 0/10
---
The Rundown
What is My Email Mentor aka MEM?
It's a service that deals with emails.
How does it work?
You're supposed to partner with Bobby and help him process his millions of emails he supposedly has.
How much does it cost?
It's supposed to be free but it turns out it cost $47 for Email Response Pros.
Requirements to join.
My Take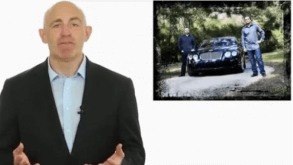 When I was learning about My Email Mentor's business model, it's a little similar to Profit With Michael.
They both are Ponzi Schemes.
These two systems both claim they will give you $100 within 48 hours.
Not too long ago I talked about trust being broken when you see these videos of some person making claims.
I have seen so many people promoting this MEM and saying that it's legit.
This service is so not legit, it's a Ponzi Scheme at it's best.
People, don't even give this service the benefit of the doubt.
Just because some man in a video goes on about a story doesn't mean it's true or reputable.
I know we all want to make a nice living.
I'm gonna tell you guys again, that it takes time and work to get there. 90% of these services are just plain scams. Please do your research.
Just so you know, I didn't join this service, I didn't place my email when I saw the video again, I personally knew it was a scam from this tall tale story.
The Claims
---
When these business opportunities show a video, they are so convincing and seem true.
We may even do some research and find out that someone shows the money they make and explains how the service works, but that's not enough either.
Here's the deal, what I think people should look into and that is the business model of these offers.
The business model should make sense. It may even make sense when you're watching the video, but it's always a wise idea to take some time to think about it.
The video that this Bobby did kind of explained the service. I thought what he was stating had red flags. Plus, I knew from that Bentley image that something was already wrong.
The Video
---
Bobby said it's an opportunity of a lifetime. All you have to do is be a partner with him, (a guy that you don't know) and you will be making some big money. He also says it's all for FREE.
This is exactly what Profit With Michael said. It's FREE. Then it turned out that people had to pay for some hosting in order to make money. On this MEM, it's an autoresponder service.
Bobby never said his last name or showed any reputable reason to trust him. He just went on and on about all this money he makes through emails.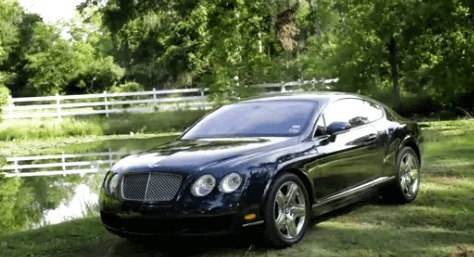 This time he won the Bentley in some email contest. My question is, what email contest? He just showed a picture of a Bentley where werewolves reside, Lol.
Okay, the werewolves part, was what I said in my review about Profit With Michael. I just am a little irritated by the whole MEM B.S.
Back to what I was getting at.
According to this Bobby, he has too many emails and he needs you to help him. So he's asking you to partner with him by spamming people.
If he practically had the world on his list, wouldn't you be on his list?
The smart thing for Bobby to do, if he has this "massive list" is to hire people on his own. Why would he need you?
If he has outgrown his autoresponder, he could of just gradually hired people as his "list grew." It's just as simple as that.
Now you're on his list if you joined his program. Don't feel bad, the first time I placed my email to get access, it took me nowhere. He just got my email and nothing happened.
Let's Get Into The Business Model
---
First off, I want you to know I'm so mad about this program because so many honest people who want to make a living from home are promoting this MESS.
This is nothing but a Ponzi Scheme. No reputable email autoresponder service will allow you to use other people's emails to send out emails under your name or business.
These people have to sign up through your services, Not Bobby's. Don't mess up your reputation on this mess.
Ponzi Scheme Business Model 1
You have to join Email Response Pros just to make a commission.
Ponzi Scheme Business Model 2

You get paid 20 cents on every click.
10 cents override commission on everyone you refer to My Email Mentor.
In order to get paid, you have to have a minimum of 300 clicks each month.
Ponzi Scheme Business Model 3

It's not Free, it cost $47 a month to use Email Response Pros.

You CAN NOT get paid unless you use Email Response Pros or a service approved by My Email Mentor.
The Worst Ponzi Scheme Business Model 4

You have to make $400 to be able to cash out. I never have seen such a high cash-out ratio for such little pay. Are you freaking kidding me?
The highest I've ever seen a cash-out ratio is $30. This is crazy! It could take you a year to even get paid and that's if they let you cash-out.
You would have to spend $564 for the whole year, plus you're processing and capturing emails for Bobby.
This Biggest Ploy Of This SCAM Business Model 5
They give you $100 right off the bat. This makes this service look reputable because you see some fake $100 that you can't even cash-out unless you make $300 more.
This is just a dangling carrot to keep you working for Bobby. Save your time and money.
Some Other Stipulations You Should Know
---

If you receive a refund, you void the earnings that you worked for.

If you fail to process the emails within 30 days, your earnings are voided.
Recap
---
Let's recap this whole MEM business model. If you want to make money with this service, you would have to get clicks and refer people to MEM.
The minimum amount of clicks you can have on any given month is 300 clicks.
They pay you by the cents. For you to be able to get the money to your bank or PayPal account, you would have to make $400 or more.
On top of that, they want you to pay a monthly fee to Email Response Pros or an approved autoresponder and that cost $47 a month.
That's the business model in a nutshell.
Just Think About It
---
This site here will educate you about how to grow a business online. If you want to start a business online, it starts with a website. Don't let these "Gurus" tell you anything else.
These videos all make these fairy tale stories to get your money. You don't have to try out what I suggest. I just am tired of people getting had or duped by some crazy system these people put out.
If you look at the people who make a good living through the Internet, they started with a website. You can build from there by doing email marketing, video marketing and so much more.
Get your own list, and keep pushing. It's not going to be all sunshine and rainbows either.
It takes time and work. Not all my articles are on the first page of Google, but there are articles that I've published that got there. It didn't happen overnight, but it happens because I didn't quit.
All In All
Don't waste your time and money on this Ponzi scheme. This service reminds me kind of like MyFlexJob where they have you pay for some service and they don't allow you to cash-out unless you make a certain amount of money.
All these systems are pretty much the same. They tell you something that sounds promising and then as you're following the instructions, then they turn on you.
When these services turn on you, the trust is broken. Just like when Bobby said it was free. Then it turns out you have to pay $47 a month to get paid to process his emails.
Please at all costs, don't place your email address inside anything that has to do with this MEM.
He just wants your email address to spam you. You can look up all this information inside their Terms and Conditions yourself.
If you're looking to make extra cash online, click here and check out the info here.
What is your take about My Email Mentor, Tweet me @evelynbaz!
Looking For Ways To Earn From Home?
Check out a list of opportunities!
There are many ways you can earn from home. In this list, you can find other options that can help you make money online. Each opportunity is either earn some extra coins, find work, or start a business. Click the button below to see if any of these options fit your needs.

We earn a commission if you click this link and make a purchase at no additional cost to you.