Okay, you are probably curious about Paid2Youtube because watching YouTube videos and getting paid to do that seems fun and reasonable.
I don't know about you, but I think it would be fun to spend a few hours a day viewing videos because we all tend to go to YouTube for one reason or another.
In this Paid2Youtube review, I'm going to give the rundown if it pays to YouTube, so with that being said, let's get to it.
Specs About Paid 2 YouTube
---
Product Name: Paid2YouTube
Year: 2009
Free Access: Yes
Price: Free
Website URL: paid2youtube.com
BeginAtZero.com Overall Rating: 2/10
---
The Rundown
What is Paid2YouTube AKA P2YT?
How does it work?
You get paid to view YouTube videos.
How much does it cost?
Requirements to join?
It's global and anyone can join.
My Take
When you see a title like Paid2Youtube, you're like shoot, I can get paid to watch videos that I already enjoy watching like, Shane Dawson and I'm getting paid to do that, seems pretty cool, right!
Well, Paid2youtube doesn't really work that way.
How it works is that you will watch YouTube videos.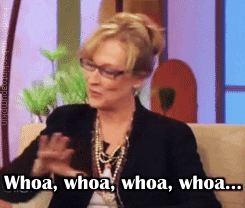 The problem is that these YouTube videos are mainly from YouTubers who paid Paid2youtube to get viewers, subscribers, and likes.
So before you think you're going to watch your favorite YouTube Stars online, you know that is not the case.
Now I'm not saying these videos inside Paid2YouTube are bad videos, it's just that people have preferences and some of these videos probably won't be your taste.
But If that doesn't bother you, and you want to know about the money, we will get into that right now.
How Do You Get Paid
---
You get paid through Paypal and the payout threshold is $10.
Note: you cannot subscribe and comment multiple times on a single video you view and there is no limit on the number of referrals you can get.
You Get Paid By:
Each video you watch is $0.005
Each comment $0.10
Each rating $0.01
Each subscription $0.15
If You Get Referrals You Get Paid:
Each Viewed video $0.001
Each comment $0.05
Each rating $0.005
Each subscription $0.05
If you want to advertise your videos on a site like Paid2Youtube, you pretty much have control over how many unique visitors you want.
Basically, on their site, it shows how much each amount of view cost below.
---
---
If you would like to be a reseller and watch videos and get paid to do that you can do that as well.
It costs $25 and you get 2,500 view credits, 10 comment credits, and 50 rating credits. Once all the credits are used, you are able to purchase more at,
$6 for 1,000 views
$3.50 for 10 comments
$4.50 for 100 Ratings
Now that we got the general idea of how Paid2Youtube works, you're probably wondering if it pays to YouTube?
Does It Pay To YouTube?
---
No! Before you start to gripe at me, hear me out and then you can gripe over at the comments below.
The First Thing I Noticed
---
When I looked at their payment proof the biggest concern I had is that in 2016 there were no payments.
In my mind, I said, what happened and I started to dig.
What I found was an interesting website called forumcoin.com.
There were several interesting comments in there and the people who made these comments were concerned about getting paid.
It appeared that these people were accumulating cash and for some reason, Paid2YouTube was all of a sudden close.
---
---
If you look at the dates of these concerned P2YT members, all of their comments were near the end of 2015.
So what I did was go to the WayBackMachine and couldn't find much about their website.
It could be and I'm speculating, is that maybe Google, which is owned by YouTube took the site down, Hmm!
What I Did Next
---
My curiosity just got the best of me.
Mainly because I felt that P2YT's payment price along with their payout threshold is pretty standard for a site that does similar types of video views, which is all good.
The problem I had was a couple of things.
The first problem is that P2YT uses YouTube in their domain name.
Now that could be the reason why they had to shut down back in 2016.
Again, I'm speculating or it could be other reasons.
I personally wouldn't recommend anyone use a Company's domain name without the consent of the company.
I didn't read anywhere on their site that Google gave them the right to use YouTube in their domain name and that is concerning.
The Second Concern
---
I believe that people who advertise their YouTube videos on a site like P2YT is gaming the system.
There are ways to advertise your channel, but paying for views and likes can cause your channel to get taken down.
---
---
If you look at the image above, It says right there third-party websites (e.g. paying $10 for 10,000 views).
For me, I wouldn't feel comfortable promoting a site that Google/YouTube itself doesn't allow people to advertise their channel in such fashion.
What These Concerns Add Up To
---
This is not a conclusion yet, but I want you to think about this.
P2YT site has been going on since 2009 however, It appears that they have been closed and relaunch along with difficulty paying a good portion of their members.
At this point, I question the integrity of their service.
If P2YT leaves and comes back all the time allowing people to buy referrals, risk video content creators channels to get taken down by paying for views, likes, comments, and subscribers, along with charging people to rent referrals, are they playing you?
I mean they are not really hiding anything!
They tell you like it is in regards to what they do, however, if their site gets taken down again, that is an excuse not to pay people, along with video content creators losing out on their investment.
If you are a video content creator, your best bet is to have,
Quality content
Consistent creations
Share your videos
Keep building
These are the first steps to getting there. I know first hand how annoying it can be to keep going and not see results in the beginning.
But if you just don't worry about those numbers and just continue to do what you enjoy by being the creator you are, people will naturally watch it.
Believe it or not, you will start getting subscribers, likes, and shares all naturally.
In the end, you can do whatever you feel is best for you, I'm just giving you the rundown of my findings and concerns.
All In All
I couldn't recommend this service to people because P2YT uses YouTube's name in their domain name which is the property of Google.
They also are gaming the system by using Youtube's videos for video content creators to get unnatural likes, shares, comments, and views.
For people who want to get paid, you're risking your time with a site like this.
Google/YouTube even tells you on their site that they don't allow tactics like these, causing P2YT to get shut down again, and that results in not getting paid for your time.
I recommend a number of services that allow you to watch videos along with doing other tasks here.
Again, it is your choice if you want to risk that.
What is your take about Paid2YouTube, Tweet me @evelynbaz!
Looking For Ways To Earn From Home?
Check out a list of opportunities!
There are many ways you can earn from home. In this list, you can find other options that can help you make money online. Each opportunity is either earn some extra coins, find work, or start a business. Click the button below to see if any of these options fit your needs.