I got an email from Paycheck Nation.
It didn't have much info in the email.
So of course, I'm not going to place my email address into something I know nothing about.
The email stated something about liking paychecks.
I went to the search engines to see what this paycheck was about.
What I discovered is that Paycheck Nation is just A Funnel to get people to join MCA.
Specs About Paycheck Nation
---
Product Name: Paycheck Nation
Year: 2014
Free Access: No
Price: $20 Monthly
Website URL: paychecknation.net
BeginAtZero.com Overall Rating: 6/10
---
The Rundown
What is Paycheck Nation aka PCN
PCN is a marketing system for Motor Club of America aka MCA.
How does it work?
A person pays a monthly fee to use PCN's services. A person gets online email marketing and offline marketing products.
How much does it cost?
My Take
I'm always skeptical to place my name and email address in anything, especially when there is not enough info to go by.
I advise that people should just take the time to research whenever someone receives or comes across a site with not enough info on it.
There's nothing wrong with researching first before you buy or place your info.
You don't know who they are, what they want and what they are trying to do because so many people get ripped off when someone sees an appealing ad
We are talking about the Internet here, so if you're looking to make money from home, a good portion of these ads tend to be some sort of scams or turns out to be something you may not be interested in the first place.
What Is PCN?
---
PCN is an online and offline marketing service for MCA.
PCN offers you to build a list to get people to join MCA.
You are also able to make a commission if people decide to use PCN as their sales funnel to MCA.
We'll get into MCA in a minute.
I want to stress to people, especially if you're new to the online money-making opportunities, people can make money from home.
You must be careful in what you get into.
Look At Any Business Model
---
Looking at the business model is not a bad idea. If you're not into the pyramid type systems then I highly suggest you move on.
There's no need to waste your time trying to build a business that you may not believe in, in the first place.
What Is MCA?
---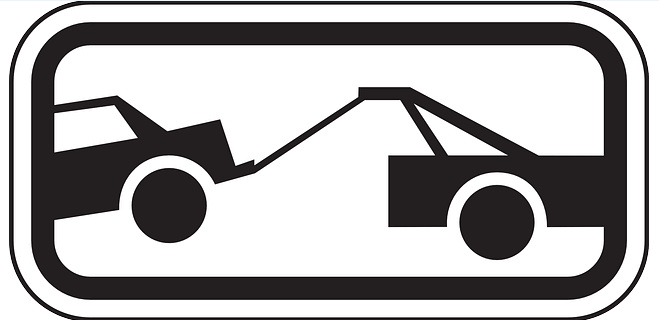 MCA stands for Motor Club of America. Their product is roadside service, similar to something like AAA. MCA's business model is one of those MLM type business structures.
I've stated in another review that I've come across so many MLM business models from alcohol to now Roadside Service, it just doesn't end.
Why Is PCN A Funnel?
---
By using PCN, people are able to find more agents for MCA. If anyone decides to join MCA, they will use the same marketing tactics to get others to join.
PCN isn't free. It cost $20 a month to use this service. I would consider this more like an up-sell for MCA.
You do get a commission if you get others to use PCN. The amount you can make for each sale is $5 for every member you sign up.
MCA's Services
---
Now we can get into MCA and what I like and don't like. I know it's your decision, in the end, a good point is that MCA has been in business for more than 20 years.
MCA is more than just Roadside services. They have various up-sells a person can choose.
Roadside Assistance
Travel Assistance
Travel Reservations
Arrest Bonds
Bail Bonds
Attorney Fees
Stolen Vehicle Reward
Credit Card Protection
Discounts on Hotel, Car Rental, RX, Vision, Dental
Emergency Reimbursement
Daily Hospital Benefits
Accidental Death Benefits
and more
MCA's Plans
Security – $9.95 a month
Security Plus $14.95 a month
Total Security $19.95 a month
Total Security Gold $29.99 a month
Total Security Platinum $39.99 a month
Pro Driver $48.85 a month
Just so you know, if someone wants to purchase a plan, a person must pay the first and last month fee.

When I Researched MCA's Products
---
When I was reviewing MCA's products, I think it's something people may need. We travel, we get flat tires, I'm a girl, I don't want to get out and change that tire.
We lock our keys in the car. I'm not planning on getting arrested any time soon, but you never know what could happen.
I wanted to dig into their product more or less, I found one complaint that was reasonable. Her complaint was that her son wasn't covered because her payment wasn't processed. I'm sure this happens, but I wanted some gooey stuff.
I couldn't find anything substantial. What I mean by this is that if people were paying for the price that MCA charges and they didn't get covered for whatever reason, it would be out there like wildfire. People don't play when it comes to time and money.
MCA's Business Model
---
If someone wants to earn an income with MCA, a person must purchase the Total Security Plan at $39.90. Then they will have a monthly bill of $19.95 a month. If you sell a plan a person makes $80 commission.
Up-sell
To get the bonus income, a person must upgrade to the Gold or Platinum plan. This is an additional residual income a person can make with MCA's 3×8 forced Matrix system.
I personally am not into the MLM business model. I've tried MLM before and I personally prefer to earn an income another way. These types of business models are not as easy as they seem.
People tend to always say it's an easy sale, but if you look at products like AAA, their membership fees are nearly half the price.
Something To Think About
---
With MLM businesses, you're selling their products. MCA's product is not a bad product. It's a little overpriced, but not bad.
What a person should think about is that what if MCA decides to sell, change or whatever may happen? I know they've been in business for way over 20 years, but if they decide to change something where does that leave you?
Another Consideration
---
Think about a business where you got some income coming, but not much money get made, maybe only a few hundred bucks. All the members you signed up have dried up.
Now I want you to think about this, with no downline and lots of time and effort you put into making a living, can you sell the business?
They say you can quit MCA at any time, but what do you have left, a monthly bill?
Why I Ask This Question!
---
I thought about this when I was in the MLM industry. I learned that building an MLM business is not my own business. I'm selling a product for one particular company.
I wanted my Own Business, something I can make the decisions on. I wanted to decide what I want to sell. Not just one particular product for a particular company.
I wanted to have the option to sell my business if I wanted to from the labor I put into it.
I wanted to be my own CEO of my own business and decided what I want to do. That's what I call owning a business.
Okay I know I kept saying I and me, but we are talking about business here. You will be forking up the money to get your business going so looking at your options are so important.
All In All
Paycheck Nation is just another up-sell for MCA's Agents. When I watched some of the YouTube videos about MCA, they stated it's only $40 to get started. That's how it usually is with these types of sales tactics.
It sounds easy and inexpensive, then when a person gets involved. They find out there are up-sells and it's not as easy as it seems. They usually start off with the simplest and most reasonable way to get people in.
If you want to learn how to build your OWN business, then I highly suggest you look at your options. I would suggest that you check out My #1 Heroic Site. You can check it out for free without even pulling a single credit card.
Looking at all your options gives you an idea to see what pathway you'd like to take.
What is your take about Paycheck Nation, Tweet me @evelynbaz!
Start Your Online Business Today
Start Your Business For Free
Beginning an online business is simple. With good guidance, you can achieve many goals that you thought were not possible.

We earn a commission if you click this link and make a purchase at no additional cost to you.