I wouldn't trust Pennies 4 Profits with my piggy bank pennies.
I went through this site and reviewed some red flags that you may want to consider before you think about giving your Credit Card information.
Generating your leads is an excellent way to build your business.
Buying leads can be a waste of money because you don't know where these leads are coming from.
Specs About Pennies 4 Profits
---

Product Name: Pennies 4 Profits
Year: 2014
Free Access: No
Price: $30 A month
Website URL: pennies4profits.com
BeginAtZero.com Overall Rating: 1/10
---
The Rundown
What are Pennies 4 Profits aka P4P?
It's a service that provides you with leads in the internet marketing industry.
How does it work?
It costs a penny per lead. Pennies 4 Profits aka (P4P) assigns you 100 leads a day that you can use how you see fit.
How much does it cost?
$30 a month and you can cancel at any time.
Return Policy
You have up to 24 hours to request a refund.
My Take
If you feel that you have to run out and buy some leads, maybe you should reevaluate what you are doing.
Pennies 4 Profits sells their leads by the penny, do you think some penny leads are worth breaking into your piggy bank for?
When I watched the video of P4P I was not impressed at all.
There are various ways you can generate leads on your own.
I wholeheartedly believe you're just wasting your money when you buy leads from anywhere.
Why Am I Against Buying Leads?
---
Every company, that sells leads, will say they are "quality" leads.
How can you tell that they are?
99.9% of the time the leads are pretty much junk.
Companies are trying to make a sale and want you to buy useless leads that they don't even want.
I use to work for a leads generating company.
I found out how they got their leads. These companies get their leads by paying people to fill out their information.
These leads were not quality leads nor were they generated by a way that people were interested in a specific subject, such as buying a home, purchasing a car, or running a business online.
In other words, they just want people's information to sell.
Yep, your info is worth money too.
I'm pretty sure the people who got paid to give out their info, were probably just interested in the money.
It could even be a child filling out that information.
I'm just saying, you don't know what you're getting.
Leads Are Expensive
---
Even though P4P says they are a penny per lead, $30 a month adds up quickly, especially If you're not getting results.
According to P4P, how they generate their leads is a trade secret. When a company doesn't explain to you how they obtaining their product, I suggest you reconsider the quality of their product.
P4P trade secret could be just like the way the company I use to work to obtain their trade secret leads.
Another consideration, why would they want to sell these leads if they are so great?
I'm sure these are low-quality leads that no one wants. If these were high-quality leads, do you really think the owner of P4P would want to sell them at a penny per lead or even at all?
Putting The Pressure On People
---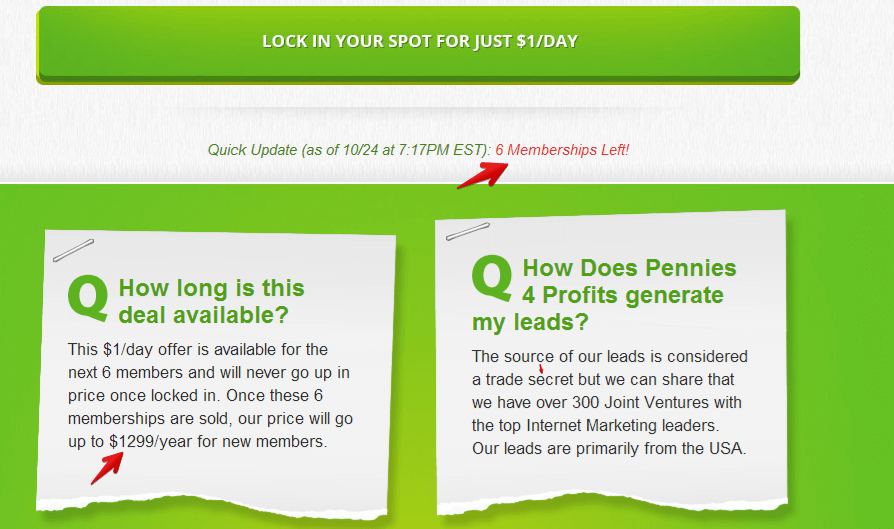 I don't know what P4P is talking about with their certain amount of members left. They seem to try to put pressure on people to buy these low-quality leads.
They also claim that once they sell these 6 leads at a penny per lead, they are going to raise the price to $1,299 a year.
I'm just wondering if that was their intention in the first place, why did they call their site Pennies 4 Profit?
P4P Cancellation Policy
---

It's not a good idea to just give your credit information to a site that you are unfamiliar with.
Before you even consider giving your credit info, you should check out a site's customer service area.
This is important because you want to see if you're able to contact someone if there is an issue.
An error occurred
To cancel
You want a refund
Billing issues
This site is not transparent. They didn't even tell you who owns P4P.
A guy named Steve was talking in the video. Then, Steve introduced a member named Allen who claims he uses P4P.
When I checked out their support, it was under maintenance. There's no phone number on this site. The only way you can get in touch with someone is through a support ticket.
With P4P, you have to submit a ticket for everything. There's no area where you can just automatically cancel this product.
You also want to look at the company that's accepting your credit information.
Now I'm not trying to hammer the company, but if they have a lot of complaints with BBB, I suggest you take your business elsewhere.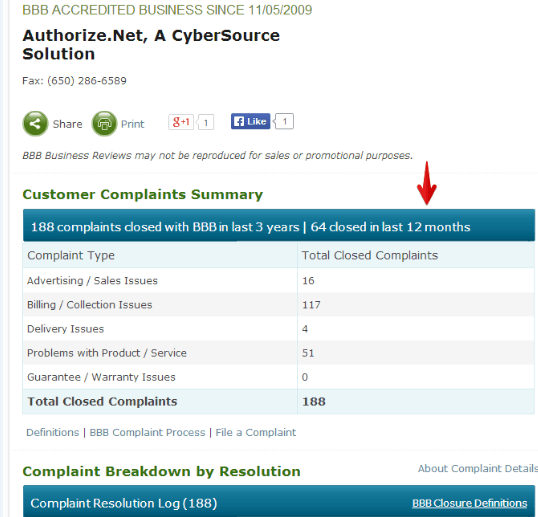 Customer Support
---
Just because you see a cute sign that says World-Class Support doesn't mean they are world-class.

Anyone can make a sign like this and place it somewhere on their site.
What you should look for is if they have live support, a telephone number, or something tangible that shows the quality of their business.
If you go to P4P's website it's pretty cut and dry. What I mean is that on their site, you watch a video, you look at some Q and A, then you go to the sales page.
If a site doesn't have quality info, maybe you should consider that their leads will not be of quality either.
CAN-SPAM
---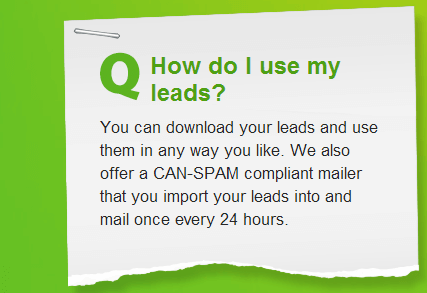 I know they have this "CAN-SPAM" Compliant mess.
This Can-Spam compliant means it allows them to spam people without getting penalized.
This brings me back to their secret leads because if they can spam anyone, are they just getting leads anywhere?
Is that how they get their secret leads?
A Good Way To Get Quality Leads?
---
If you want to be successful in building a business, you have to know how to get your leads.
Retail stores want you to come back so they offer these VIP discount cards. They even set up areas where you can apply for them.
I use them and have taken advantage of their discounts. For me, It's a win-win situation. I get to shop, get discounts on top of sales, ha! you know I'm there, Lol.
If you're building a business online, leads are important, but you want leads from people that are interested in your products or services you provide.
You don't want leads from just anyone. What's the use of spamming people with a product or service that your leads don't want? What are you gonna tell your leads? I have this CAN-SPAM, Oh that's really gonna get you sales?
This "CAN OF SPAM" is a useless excuse to spam email people. Yes, it might protect you legally, but what about your business reputation?
Isn't that more important than sending out a plethora of emails to people that you haven't even build a relationship with?
If you're trying to make a sale, you gotta find the people who are interested in what you have to offer.
Building a website is a fantastic way to generate quality leads. Your website is where people can visit your information, get to know you and the products you recommend.
All In All
It's a secret how or where Pennies 4 profits generate their leads. These leads will not know anything about you or your business.
The biggest red flag I found, was this "CAN-SPAM" compliant. The compliant allows people who buy these leads to spam 100 people a day.
Please do not spam people. The best way to generate leads is through your website. If you don't have a website, I suggest you check out My #1 Heroic Site.
What is your take about Pennies 4 Profit, Tweet me @evelynbaz!

We earn a commission if you click this link and make a purchase at no additional cost to you.