Push Button Commissions Software claims it's a FREE push-button software that is supposed to make you a substantial amount of money in just a few hours.
I know this sounds very tempting because who wouldn't want a considerable amount of money in only a few hours.
I know I would and know you would too.
When we come across these types of claims, it's vital to research programs like these because most likely, the button doesn't work, and our bank account can get drained.
I decided to do a review on this site because their claims are just plain ridiculous.
Specs About Push Button Commissions
---

Product Name: Push Button Commissions
Years: 2013
Free Access: Yes
Price: $250 minimum deposit
Website URL: Pushbuttoncommissions.com
BeginAtZero.com Overall Rating: 0/10
---
The Rundown
What Is Push Button Commissions?
This site claims with a push of a button you can make over $100,000 within 31 days.
How does it work?
You will be reinvesting your money in binary options.
How much does it cost?
Push Button Commissions aka (PBC) claim it's free, but let the buyer beware. It's a minimum deposit of $250.
Who can join?
Anyone 18 years or older. Again, Buyer BEWARE!
My Take
When I come across an offer with a video on it, the claims always seem to be tempting and easy to do.
Sometimes the fees are so low that it makes it even more tempting.
With PBC, they said it was free.
Free is probably the most tempting offer of them all because you're not obligated to anything.
I was skeptical about PBC's free offer because most likely that is not the case.
What, I learned about PBC, is that it is a straight-up program you must be careful about.
I wouldn't recommend ANYONE trying this service for any reason at all. BUYER BEWARE!
Let's go over a few things you should consider before you even think about giving your info to this type of program.
The Lying Video
---
In the video the actor and he's an actor, don't believe the hype.
Says what if you had a genie in a bottle and all this Blah, Blah, Blah stuff.
He claims this system is 100% FREE.
Then he talks about not selling your soul. I think this actor sold his soul when he did this video.
How dare he, Lol.
Now he's going to give out some money.
He says it's a cash gift. It will be between $100 to $1,000.
Oh boy, I thought, here we go with the temptation.
I doubt there are any gifts, but shoot, now he got me watching the video. Who doesn't like FREE money? Lol.
The male actor goes into the house and then kisses his fake wife.
Then he says, he's going to take care of this while he's hugging his wife.
What is he talking about, porn? Because there are camera's in the house, Lol. Sorry, I had to add that.
I thought it was odd. You know they are not going to be doing anything.
It's a video for crying out loud. I hope this actor gets to the point already because shoot, I want my $100 to $1,000 gift, Lol.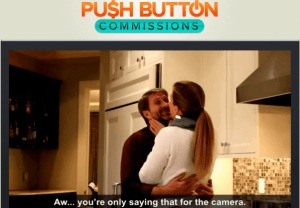 I notice in these types of videos they always seem to walk outside and start telling a bunch of crap.
I don't mean to be mean here, but let's be real here, these types of videos have been done again and again.
The actor says you can make over $100,000 without doing nothing. He claims you don't even have to get out of bed.
I thought that's what I'm talking about. Oh WOW, he said it's so easy as pushing a button on your microwave.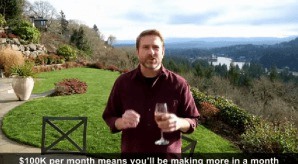 This takes me back to Auto Mobile Code and Get Auto Commissions.
All three of these videos are the same story with different actors.
The concept is the same. These actors drive to a huge house, walk around in different rooms, explaining to us; all you have to do is push a button.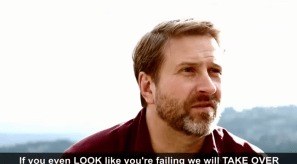 The actor says, if you even look like you're failing they will take over your business temporarily until you get back on track.
I thought it was as easy as pushing a microwave button? What happens? I thought I could just sleep in?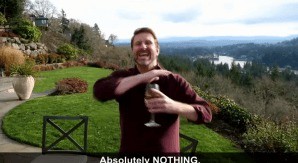 The actor said you pay absolutely nothing. Then he walks into his fake house. Where does he go, I thought?
Does he have to use the bathroom or something? Why does he walk away like that? Fool, I need my money.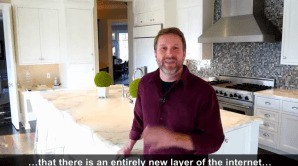 LMAO, then he goes on to say now there is a new layer on the Internet. I was cracking up. Boy, this is just too funny.
He says this new layer of the Internet is going to replace the Internet that we know now. He claims a new technology is going to take over the Internet that we know of today. He says it's underground.
I know and I know you know the Internet. If you know the Internet, you know nothing stays secret or underground.
There is no new Internet period. Come on, we all know that companies like Google, Microsoft, Facebook, Wealthy Affiliate, and every other big internet personality would know about this already.
Yeah, there is an underground internet, but you don't want to go there and you don't want to know about it.
If you start venturing in the underground internet, know that you will be on the FBI's list.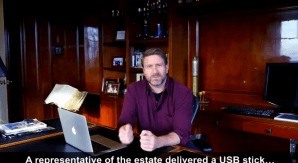 So he goes and tells the story of his baseball career and how he got the software. He said he got the software in one of those USB drives.
I thought this was a new Internet. I guess things are getting smaller, Lol.
When this actor got a hold of this so-called "new Internet," he plugged it in and all he did was accept the term, enter his bank info, email address, then pushed some red button and then money kept rolling in.
He doesn't even know how the system work, then he goes on and says it's legal. WHAT?
Think About It
---
Just think of a scenario like that. You get a flash drive, you plug it into your computer, they ask you, do you accept the terms?
My first question is what terms? Let's say you accept it, then they ask for your financial info, that's another red flag right there, but let's say you do it.
Then you push some red button and money starts going into your bank account. Really!
Reality
---
In order to make money, you need to sell something. It's as simple as that. You just don't push a button and money just goes into your bank account.
If that happens, you're taking money out of somewhere. Wouldn't you want to know from where? People don't just agree to those terms without questioning it.
Actor Tries Software On Stranger Actor
---
The actor goes and finds some stranger, which is another actor, to do the same thing. He told him he needed to put in his bank info, this guy says okay.
So the guy pushed the button and he checks his bank account and he supposedly made over $12,000.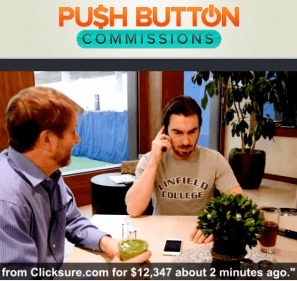 Then he calls his fake bank and they tell him the funds are available. I know for a fact, that banks don't clear money that fasts. Please people transaction doesn't work that way.
What Is This Push Button All About?
---
When I went to enter an email address it took me to another page. This push-button system is nothing but a SCAM. You must be careful because you're going to get into binary trading.
If you don't know what you're doing, you could end up in some big-time financial mess. This is not a game.
It's very important to NOT link your bank account to anything AT ALL that you know nothing about.
I talked to someone who does trading and he says it's important to select the right broker. You could end up losing a lot of money if you don't have a good broker.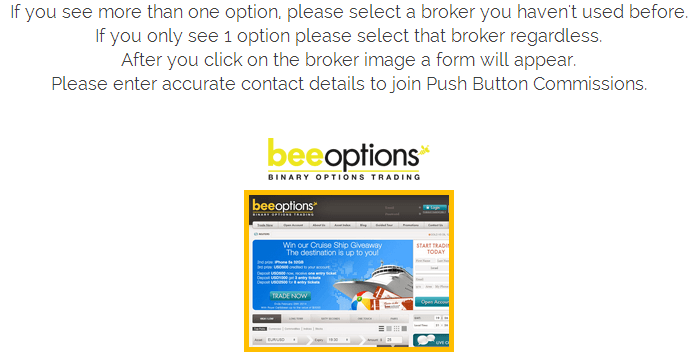 How Much Is This Going To Cost?
---
In the video, The actor kept saying it's FREE, well, of course, we know it's not.
They try to say it's a small deposit, but it's a $250 minimum deposit. That's not a small deposit in my book.
Are they out of their minds? How will you know you'll ever get your money back? Like I said before this is no game.

Pros And Cons
---
There are no pros to this con. This is just a straight-up con game that you shouldn't even bother thinking about. Don't say I didn't try to warn you.
All In All
I felt Push Button Commissions Software was deceptive on how they handled the way they promoted everything.
We know it's not Free, we know there is no button, we know they're no gifts, we know there is no new underground Internet and most importantly we know there was no porn, Lol. Just messing with you on the porn part.
I know the video makes everything seem tempting. I myself understand how we can be tempted by claims that seem like we won the lottery.
I'm sure that you have a better chance of winning the lottery than trying to make money with this PBC.
A good way to invest your time and money is by building your own website. This is how it's done on the net.
People go visit your website and can make purchases from there. You can sell your own products or company products.
If you don't know where to begin, I highly suggest you check out My #1 Heroic Site. They will teach you how it's done.
What is your take about Push Button Commissions, Tweet me @evelynbaz!

We earn a commission if you click this link and make a purchase at no additional cost to you.