I spent my time watching Push Money App's video and I want my grand.
I prefer to take my chances on the US Bank check that would be sent to me rather than relying on this Binary Trading Software.
I want you to take the time to read my Short Push Money App Review because I felt they didn't keep their promise.
There was no grand in the end and I want to know where is my check?
Instead what was given was a hyped-up video of beta testers.
Specs About Push Money App
---
Product Name: Push Money App
Year: 2016
Free Access: Yes
Price: $250 Minimum Deposit
Website URL: pushmoneyapp.com
BeginAtZero.com Overall Rating: 0/10
---
The Rundown
What is Push Money App aka PMA?
It's a software that is supposed to predict trades.
How does it work?
You're supposed to deposit at least $250 into your trading account and the software is supposed to do the work for you.
How much does it cost?
The software is free, but you can not use the fake software unless you deposit at least $250 into your trading account.
Who can join?
My Take
How can you trust these videos of actors?
They make it so glamorous with promises, yet they don't deliver.
I get so irritated by these software's that claim people can make thousands with a push of a button.
What Was The Video About?
---
If you haven't seen the video, I will give you a brief rundown on what it was about.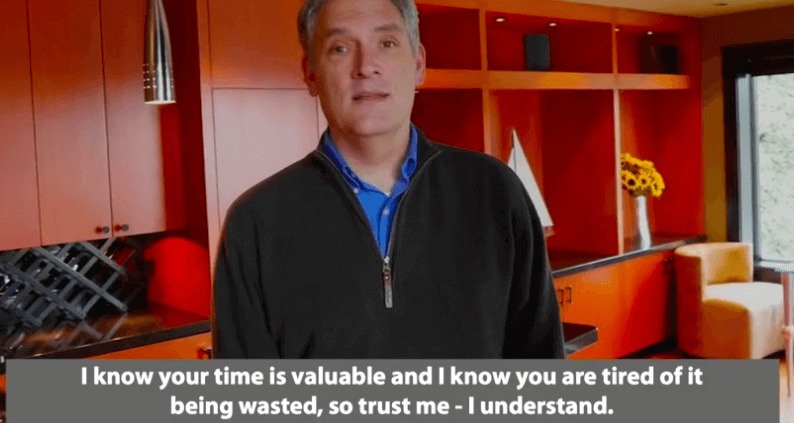 The video started with a guy saying how our time is valuable and flashes a balance of a new member's account.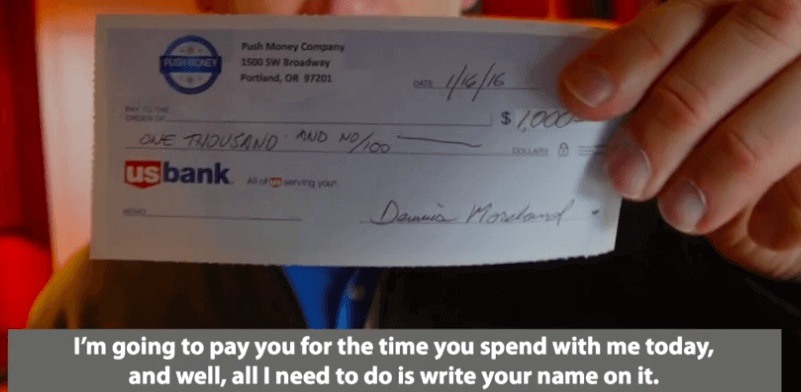 Then he flashes a check and he says two things would happen, either he writes your name on the check and sends it to you or he will rip it up.
Then he flashes a bunch of checks that people have made. After that, they went on to the beta testers and asked them to write down what would have to happen for this year for you to look back and say it's your most successful and fulfilling year.
Well for me, it would be getting that $1,000 check for watching PMA's video.
Then, of course, in the end, everyone made money and then they ask you to sign up and deposit a minimum of $250 in your trade account.
Why Do They Do These Videos?
---
Mainly to entice people to get people to trade. What they really want is for YOU to sign up and deposit your own $250 into a trade account.
You gotta be careful because mainly they want you to sign up with one of their brokers.
You can not select a broker outside of PMA. These brokers may not be licensed or registered.
With these videos, all they talk about was how much money is in their accounts. They briefly talked about losing money.
In the video with PMA, they said, don't get discouraged if you lose a trade this may happen because their software has 99% accurate prediction.
So there is that 1% chance that you may not win on a trade. In my book, I think it's the other way around.
That's why I would rather take my chances on that thousand dollar check that was not promised.
Why Not Send The Check?
---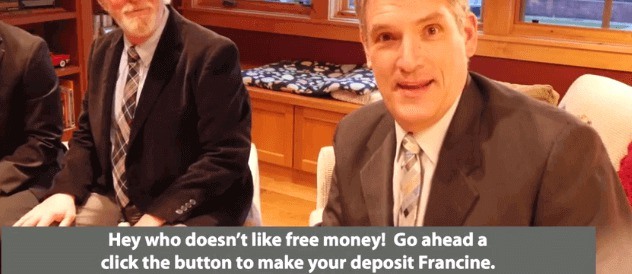 Look, many of us wouldn't mind fast and free money. After watching that video, I think that's a quick grand. If they make all this money so quickly, where is my check?
They are the ones that said our time is valuable. After watching this mess, I think we all who spent the time watching that video deserve that grand, don't you?
I've done a number of reviews on the software claims. They are all the same, blah, blah, blah. Walking around the house driving cars and flashing a bunch of shiny objects.
Where Is The Trust?
---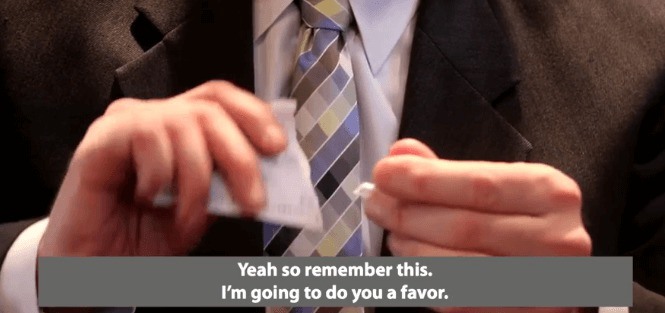 ---
In my opinion, it is when he ripped up the check.
At the beginning of the video, he said my time is valuable and we should take the time to watch his video and flashed a fake US Bank check.
In the end, he rips up MY fake check, how dare he. What happens to my second option?
I'm a bit irritated right now. I spent my valuable time watching stories of beta tester's talking about their dreams at the beginning of the video, well my dream was to get this $1,000 check.
I don't want your favor
I don't want your VIP treatment
I don't want to trust your brokers
I don't want to trust your App
I want my check
How dare you rip up my Fake US Bank check. Don't make promises you can't keep.
All In All
If you watched the video there were broken promises and no checks and for me, the trust is broken. These software video ad claims are just hype.
If you're tired of these hyped-up videos and want to learn how to really make money from home, check out My #1 Heroic site. You can check it out for free and see if it's the pathway for you.
What is your take about Push Money App, Tweet me @evelynbaz!

We earn a commission if you click this link and make a purchase at no additional cost to you.