So you want to start a blog and don't want to do it for nothing, Lol. I feel you because you are putting your time and effort so why not do it for money.
If you intend to start a blog for money, there is a way to do it. In this article, we are going to cover the importance of your intent and THE service that will help your blog make money.
Why A Blog
---
A blog is a great way to put your personal touch on any niche that you enjoy working on. What makes a blog fun is that you can actually put your ideas to life.
So I see why many people want to gear towards a blog. I get it that people are unsure about the money when they are thinking about starting a blog. A good idea when starting a blog is not to worry about the money.
Wait Evelyn, What Do You Mean Don't Worry About The Money?
---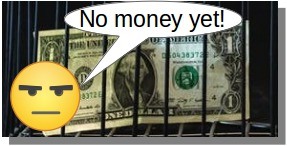 Oh boy, I can hear you thinking who the heck do I think I am saying not to worry about the money!
I want you to read me out because whenever you start something that doesn't make money and the goal is to make money, you're starting it without making money.
Anything you grow starts from the ground up. You have to nurture what you're building from the fruits of your labor in order for it to grow.
So your intent should be to nurture your blog and if you do it correctly, you will naturally build revenue from the fruits of your labor.
Think about it this way, if you ever start something you should feel confident that eventually, revenue is going to come.
If you think about someone who starts a weight loss venture, they know the first-day weight may not come off, but eventually, if they are consistent in what they are doing, the work they put in is going to pay off.
That also applies to a blog or anything you build, it just takes consistent work that will help you meet your goals.
You Mentioned Niche, What Exactly Are You Getting At With A Niche?
---
In the online world, there is a lot of info that we can get with a click or should I say clicks of a button or buttons, Lol.
Your niche is what your blog would be about.
Since I mentioned weight loss just a moment ago, If you loss let say 100lbs, you can totally start a blog about how you loss 100lbs in let say a years time.
I'm sure there are plenty of people you can help in that journey and your blog can certainly reach people despite the fact that there are so many health and fitness blogs online.
In the health industry, there is different info that people look for.
It could be about toning your body, losing that belly, working the butt, overall weight control, diet habits, diet trends, healthy food, and heart health are just a few.
I'm sure you can come up with much more weight loss niches than I did but, you get the gist of what I'm getting at.
People are looking for specifics online and your specific niche can certainly reach people with the info you share online.
==> Get 10 Lessons To Start A Blog Today!
Noticed I Used The Word Help!
---
If you base your blog about how much money it is going to make instead of selecting a niche you enjoy or interest you, you will have a tougher time reaching your money goals.
Your blog would far better exceed if you give info that helps people.
When people go online to look for info, they are looking for answers. Your blog can certainly be the answer that a researcher is looking for.
It doesn't matter what your niche is about. You can decide that your blog would be about one of your hobbies or whatever interest you.
If you love a certain breed of dog or enjoy dressing your dog up, Lol. That can certainly be your niche.
The Reason Behind Your Hobbies Or Interest
---
I brought up the nurture part earlier. Nurturing a blog that is a topic that you'd enjoy will keep that nurturing momentum going.
I sure as heck wouldn't enjoy writing a blog about art. Okay, my daughter is an artist but she sure didn't get it from me, Lol. Starting a blog about art wouldn't interest me at all.
If you look at my blog, it's not the most artist-inspired feel. I'm pretty plain when it comes to that, but oddly enough I enjoy make-up, hair, and clothes.
Me nurturing a website about art would just kill the plant. But when I think about make-up, hair and clothes, my enthusiasm increases and my mind starts to come up with ideas.
If that is how you feel about anything that interests you, you are far better off reaching your money goals than creating and nurturing a blog on subjects that will lose your interest rapidly.
What About The Service As If There Is Only One Service, Evelyn?
---
I call it THE service because it is the service that will help you in many areas of your blog. You want the cream of the crop and info that will get you headed in the right direction.
You also want the service that will help you monetize your blog so you are able to make revenue while you're nurturing your blog.
When I started my blog, I finally found a service that did that. Not only did they help me nurture my blog, but I got tools needed to keep the nurturing going.
One of the areas that really offers everything is their hosting. I couldn't help but break down what you get and it should be a must read if you're serious about building your blog.
They also have great training that no one can deny. What is really cool is that you get 10 lessons for free with no obligations along with hosting and a keyword tool.
When I decided to check out their 10 free lessons, I knew I had a diamond in my hands. I knew that I saw the possibilities and I was excited to move forward.
So if you are one of those that just ready to go, get the 10 free lessons right here with no obligations.
All In All
Be aware that starting a blog for money is not going to happen right away. Time and effort are going to help you get there.
You should really start your blog with a niche that you're going to enjoy working on.
Don't worry about the money in the beginning because of course, you starting off from the ground up. Your nurturing and efforts are going to a big part of making money with your blog.
Excellent info to guide you in the right direction is a must. Of course that comes with great training and the 10 lessons that I took really guided me in the right direction. That is what I want for you.
If you have any questions or comments about starting a blog for money, feel free to let me know below, thanks!