I came across Stone Evans Plugin Profit Site about two years ago.
I recently came across it again, and I decided to do a review on it.
When I got to the video, it had the same blah, blah stuff that claims you can make money easily online.
There are five programs that Stone suggests people do.
That tells me right there to do more research.
Do not plug in this system just because Stone makes it seem effortless.
Even though it may seem free, it isn't.
Read this review, and I will tell you why.
Specs About Plug-In Profit Site
---

Product Name: Plug-In Profit Site
Year: 2002
Free Access: Yes
Price: Varies
Website URL: Pluginprofitsite.com
BeginAtZero.com Overall Rating: 1/10
---
The Rundown
What is Plug-In Profit Sites aka PIPS?
It's a program that is supposed to build you a free turnkey website.
How does it work?
You are supposed to join 5 programs that Stone Evans recommends.
With these 5 programs, a person is supposed to build an income stream through the turnkey website that Stone Evans is supposed to make for you for free.
How much does it cost?
According to Stone, it's free, but there are fees for these 5 programs Stone recommends.
Who can Join?
Anyone 18 years of age or older.
Update:
There are some new programs that Stone is suggesting people can sign up through him. If you're unfamiliar with any of these services, I highly suggest you do your research first.
It will change from time to time because there are businesses that are no longer in business and some change their policies.
Pure Leverage– Has the same owner as GVO.
Traffic Authority– Traffic Authority is an MLM business. Their products are clicks. These are not inexpensive clicks. I did a review about Push Button Profits, which is associated with the Traffic Authority.
If you read that review, you can see that these clicks are not inexpensive. Also, if you don't purchase a Traffic Package, you don't make commissions on them. The commissions go to their upline.
Traffic Monsoon– The owner of Traffic Monsoon has done a number of businesses that are no longer in business. I also want to warn you that don't be surprised if TM goes out of business. I'm not saying they are or not, but if they do, don't be surprised.
My suggestion, if you're going to join TM, don't pay for anything, you can click and earn. I feel that for a PTC site, I think TM offers pretty good commissions on the referrals you bring into their site.
Just to inform you on July 26, 2016, TM's account is frozen.
Got Back Up – Is also a cloud service that offers an MLM opportunity. This is another one from the owner of GVO. I will do a review on this, but the service is similar to Pure Leverage.
Not too long ago, I saw Clixsense as one of Stone's programs that he recommends; I guess he took it out. I would have recommended this one because there are no ad packs or rental referrals, you click an earn.
Done For You Website
---
With PIPS you are able to edit your website and put your own original content on there.
I don't know if you can change the meta titles and description of these done for your sites, or if errors will occur if you do change the content.
I also don't know if you change the content if it will help you rank in the search engines.
I'm Just Saying
Why bother with a done for your website or a site you can edit. You can get your own website and promote whatever you'd like on your own dot com website.
Start Fresh and learn the process of SEO. When people go online, they come to some sort of website. Knowing what you're doing is power. The Internet isn't going anywhere and getting knowledge about the business will put you ahead.
Not only that, but you are also in control of your business. You can promote whatever you'd like on your OWN website.
You're not relying on Stone or anyone, you put the content you want, you host your site where you want, you purchase your domain name where you'd like and you build your business how you'd like.
If you don't know how to build a site, below is a video that shows you how to build a site in under 30 seconds.
Also, if you'd like to check out some free training about the process, click here and learn what this service offers.
I've been doing this for over 2 years now and if I can do this you can do this!
On a final note with this update, I would suggest you continue reading this review, so you can get an understanding that most of these services are not free.
You don't have to join any of the services that Stone suggested, he does change them as you will read below.
My Take
In the video, Stone talks about affiliate marketing and how he generates an income from it.
In the video, he says if you join the 5 programs that he recommends, he will be making money. That part is true, Stone will be making money.
Stone is fine, he's generating an income, but will his turnkey website he's going to build for you make you any money?
That's the question you should be asking yourself before you try and plug this system in.
Lots of programs require money upfront. What you should be thinking about is this a win-win situation.
Is Stone's system going to generate you an income just like he says? Before you even think about joining something like this, you have to think about how much money you will be shelling out and is it even worth your time.
What Are These 5 Programs?
---
When I first heard about PIPS, Stone had some other programs he wanted people to join such as Empower Network.
It seems like his system hasn't changed except for some of the programs he suggests. It seems to me he just likes to funnel people into new programs so Stone can make money.
---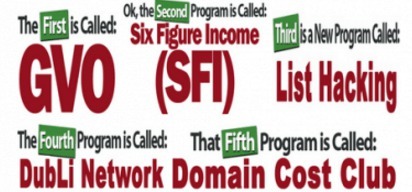 The 5 programs
GVO
SFI
List Hacking
DubLi
Domain Cost Club
Rewind a few years back, Stone had a few other businesses that he suggested.
---
---
Previous 5 Programs
GVO
SFI
DotComSecretX
Empower Network
7 Minute Workout
As you can see, some of them have changed such as DotComSecretX, Empower Network, and 7 Minute Workout.
He will take out new programs and replace them with new ones to funnel people through.
It's a funnel system for Stone to keep generating an income. There were other programs prior to these and it just keeps on changing.
It Will Cost
---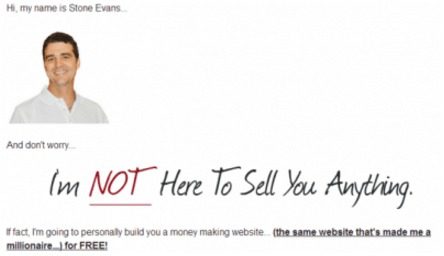 Don't let the free stuff fool you. These 5 programs Stone suggests cost money.
It takes money to make money. I did reviews the ones he suggests now.
Even though PIPS makes it sounds like it's cost-effective and fun, these 5 programs are not free.
If you ever tried any of these programs such as SFI, that's a chore in itself.
Now he wants you to generate income from 4 other programs?
Think about learning how to generate an income from 5 systems.
I know that 4 of these programs are MLM type businesses. If you're unfamiliar with the MLM business models, they have a lot of rules plus you must keep paying a monthly payment in order for you to even generate any kind of money.
Let's Do The Math
---
GVO– For Stone to build these turnkey sites, you will need to purchase hosting and join GVO's re-sellers program at $44.95 a month.
SFI– It is free to join. It is an MLM business, but to make money within SFI, you need 1500 Versa Points each month. In other words, that's their auto-ship payment. If you can't accumulate these points by participating in a long list of things they want you to do, you can purchase some of their products that will cover the rest of these points.
List Hacking– is Free for 14 days, then they will charge you $97 a month for a list building program.
DubLi– to make a commission with this service you have to pay a one time fee of $499. After a year, you then have to pay $49 a month. They also have these vouchers they want you to buy. You can sell these off if you find other members interested in purchasing these vouchers.
Domain Cost Club– cost $99 a year. This service provides domain names. It does have an MLM business matrix business model. DCC is owned by GDI.
I reviewed all of these services. I went with the lowest prices for each of these 5 programs.
You're looking at $141.95 a month (Note: that's without the cost of SFI and the monthly FEE for DubLi and their vouchers)
A one time fee DubLi $499.
A Yearly Membership at Domain Cost Club $99.
Grand Total is $739.95 in FEES.
SFI has this crazy 1500 Versa Point thing going on. If you don't want to shell out any money for these Versa Points, you will be spending quite a bit of time doing some things that SFI requires to get 1500 Versa Points.
I also haven't even added other charges that DubLi has in their MLM back office. You do get money back as a free member in their mall, but you do have to shell out some money to make a residual income with DubLi's MLM program.
Limiting Yourself
---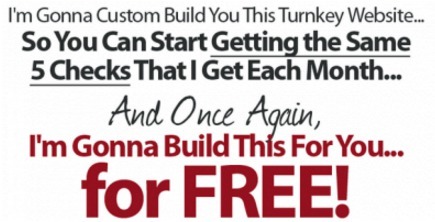 By joining a program like this you're limiting yourself. Stone says he's going to build a site for you.
I know this sounds easy because it seems like you don't have to do any work. He calls it the turnkey website.
I don't know what kind of turnkey site he's talking about because I don't plan on joining a system like this.
Stone did say he will build a site for you, that tells me right there, it's a site that you really don't have a lot of control over. Meaning it is already content on there. Everyone will get the same turnkey content sites.
This may sound great for people new to the online marketing world, but it's not anything I recommend at all. Since these turnkey websites won't rank in Google.
If these Turnkey Websites are supposed to be your breadwinner, you should ask yourself, what kind Of Turnkey Website is he going to build for me for FREE?
Is It Good For Newbies
---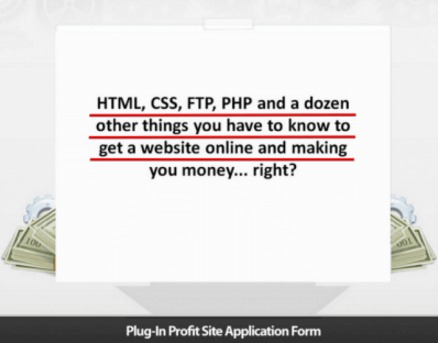 ---
HECK NO! This program is not good for anyone. This type of program targets newbies because a lot of newbies may not know much about building a business or a website online.
At the beginning of that video Stone says it's difficult to build a website.
He claims you have to know HTML, CSS, FTP, PHP, and a dozen other things.
If you're new to this business, you're probably thinking, what is all that. I call this some sort of scare tactic to make people think it's really difficult to get a business running online.
Yeah, down the road you may need to learn some of this, but don't think you have to learn all of this at once.
When I started my site, I didn't even know anything about HTML, CSS, FTP, PHP. You will learn these things as you need them. It's something you shouldn't stress about.
Create A Website!
See How Fast It Is To Start A Website
Websites are not as difficult to create as it used to be. You can create a beautiful website quickly. Watch this video and see for yourself.
We earn a commission if you click this link and make a purchase at no additional cost to you.
Take Control
---
If you're interested in building a website and generating an income from home the proper way, I highly suggest Wealthy Affiliate.
In that video you just saw, you didn't see all this code stuff that Stone claims you need to know.
If Stone had to do all that code stuff, do you think he would give you a site for FREE?
Wealthy Affiliate is a service that helps people generate an income with their website. There is no Downline or MLM structure to it. You can check out the 10 lessons for FREE.
All In All
PIPS makes it seem like everything will be done for you. All you have to do is join 5 programs that Stone Evans recommends.
That's how it appeared to me, but you gotta dig and do your research.
I feel Stone Evans was deceptive on his marketing tactics. Yes, you may get a "turnkey website" for free, but those 5 programs Stone is recommending does cost money.
It's so important to do your research first before you believe what these so-called Gurus have to say.
Doing your research saves you a lot of money.
What is your take about Plug-in Profit Site, Tweet me @evelynbaz!

We earn a commission if you click this link and make a purchase at no additional cost to you.