I wanted to review Success With Anthony Fast Traffic Sniper because to me it is an epitome of a gimmick.
On his site, it says 553,000 targeted visitors in 12 minutes flat.
That right there tells me this is some sort of trick or gimmick he's doing.
What he's presenting back in 2013 was tapering off. This is what gimmicks are all about, selling people products that are about to fade off.
Specs About Fast Traffic Sniper
---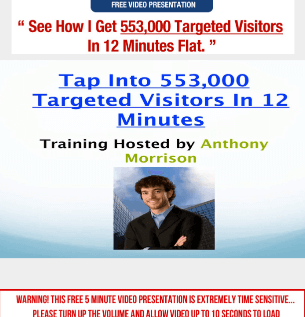 Product Name: Fast Traffic Sniper
Year: 2013
Free Access: No
Price: Starts off at $49
Website URL: successwithanthony.com
BeginAtZero.com Overall Rating: 0/10
---
The Rundown
What is Fast Traffic Sniper aka FTS?
It's a software that is supposed to help people generate an income that Anthony Morrison created.
How does it work?
Their product is supposed to put you in front of the traffic online, such as YouTube and Facebook. A person makes a commission based on each person placing their email address inside a pop-up ad.
How much does it cost?
You can pay 2 payments of $49 or $67.
Who can join?
My Take
A lot of times when you see a business opportunity online, they seem logical when you're reading a sales letter or watching a video.
I'm sure when someone watched FTS's video back in 2013, they probably thought it was a fantastic opportunity.
I don't know how much FTS cost back then, but when I saw it today it was $67.
What surprises me the most is that this product is still on the market.
It's 2015 now and I've yet to see an ad pop-up like the one Anthony claims in his presentation in places like YouTube.
Let's Go Over FTS
---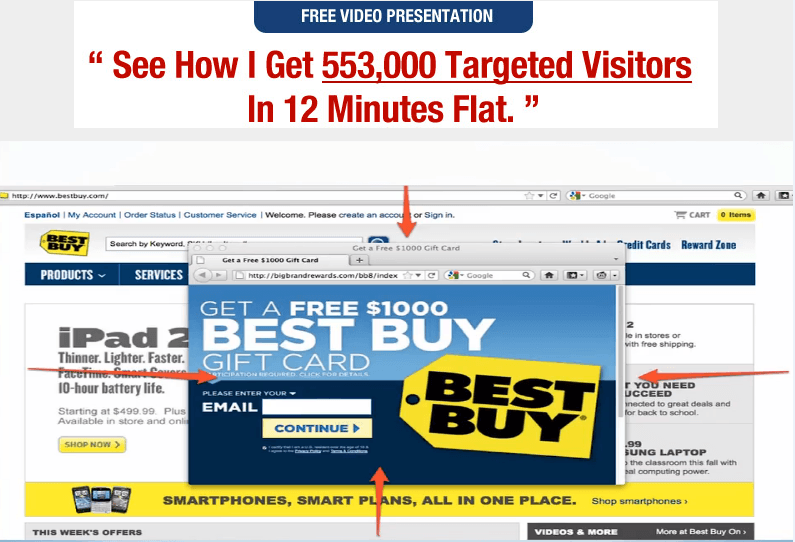 What FTS is a software that gives you information on where you can put these pop-up ads.
According to Anthony, when people are looking for a review on YouTube about a cell phone, the pop-up ad would come up.
This is what he called putting you in front of the traffic.
The ad would say something like you qualify for a free iPad 3, enter your email here.
Once someone would place their email inside the ad, Anthony would make $1.50 in cash.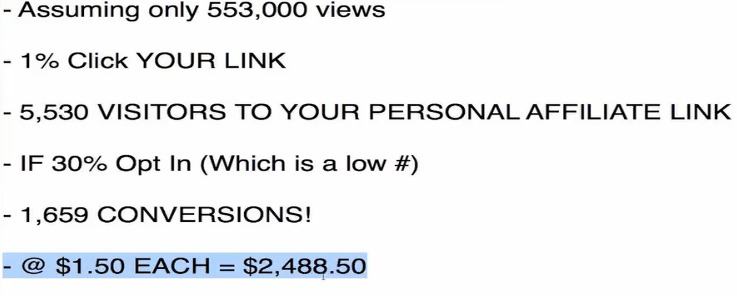 I remember these ads and I don't doubt that people placed their email address in there. That was back about 4 years ago, but I've yet to see this happening now in places such as YouTube.

The Ad Was Even A Gimmick
---
The whole pop-up ad was a gimmick in itself. The ad would trick people to place their email address to get access. Then it took people to offers that never lead to anything free. If you don't remember this, just say you were one of the lucky ones.
Of course, people are going to get annoyed every time they see these pop-ups appear in places like YouTube or their favorite social network sites. This will cause people to avoid them.
As you already know, placing ads like the ones Anthony said in places like YouTube are a thing of the past.
Why Should I Avoid FTS?
---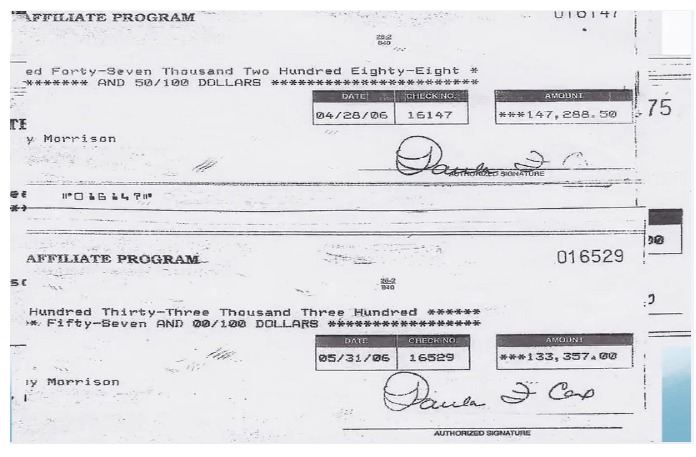 Let me get right to it, Anthony showed all the money he was making in his video. He probably did make all that money, but why would he tell anyone?
What Did Anthony Do Next?
---
Since things were winding down to place these ads in places like YouTube, the next best thing to do is sell this FTS software that he created for people. This way he could show people the money he made and now generate another funnel of income by selling software.
This is not unusual when people come across these "New Ways" of making money online.
I'm sure there were a few buyers at the beginning that probably made a few bucks, but gimmicks like these you gotta get in early. Usually, they end quickly because it's not a sustainable business.
As you know now, you don't see these pop-up ads like we use to. People hate them including me.
Now Anthony has a new program called Inbox Inner Circle and his new service is more of an email gimmick.
What Is Not A Gimmick?
---
If you're thinking about building a business online, the first thing you should consider is what has been working since the beginning of the Internet?
All these "new ways" or gimmicks may or may not work. What works is by generating an income through a website. People have been generating income by using their websites for years. One of the first Pioneers was eBay.
Start With Free Traffic
---
If you watched the video, Anthony said that FREE traffic was very difficult. I disagree with that. Free traffic is one of the best ways to get readers to your site.
It does take time and work. I've made this statement before when people are building a site, a new site takes time.
Google and other search engines know how people are. People will start something and not finish it. How many times have you started something and not finished it?
We've all have not finished something at least once in our lives so you got to look at it from the search engine perspective.
If you're reading this now, I did it through FREE traffic. I learned how to build a business from home through My #1 Heroic Site.
Once Your Site Is Established
---
This is when you can start thinking about Email Marketing or other avenues like PPC or PPA. You can even be a site flipper and sell your site once it generates good traffic.
What's nice is that you choose what you want to do. That's what it's all about. Being your own boss. This is why I enjoy building a site, it can eventually turn into a nice commodity.
How To Get Started
---
If you'd like to get started, you should check out My #1 Heroic Site. The service is not a gimmick. They have been teaching people since 2005.
All the info you need is on one platform. What made me give it a go as they offer a Free Membership. I was able to check it out for myself and decide what I wanted to do next.
All In All
FTS probably worked back in the day, but obviously not now. People are not into these pop-up ads and we try to avoid them.
What works is building your own website. That's what people are doing and have been doing for years.
If you want to learn how to build a business from home, then don't hesitate to check out My #1 Heroic Site.
Get your 10 free lessons, website, and hosting.
You can read my review and see if it's the way you want to go, if not, then all you have to do is just move on.
What is your take about Fast Traffic Sniper, Tweet me @evelynbaz!
Looking For Ways To Earn From Home?
Check out a list of opportunities!
There are many ways you can earn from home. In this list, you can find other options that can help you make money online. Each opportunity is either earn some extra coins, find work, or start a business. Click the button below to see if any of these options fit your needs.

We earn a commission if you click this link and make a purchase at no additional cost to you.