When I started to look into Surge 365, they have a lot of similarities to another MLM business that I'm familiar with.
I know that a lot of MLM business do have similarities, but Surge 365 use the same tactics as ACN Inc uses.
I want you to take the time to read my Surge 365 review before you think about becoming a part of their team.
In the end, of course, it's your decision, but there is some risky business that you should be aware of.
You may even want to take the time to discuss some of these red flags with the person who is asking you to join.
Specs About Surge 365
---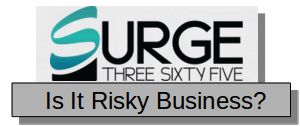 Product Name: Surge 365
Year: 2014
Free Access: No
Price: Start at $39 a year
Website URL: surge365.com
BeginAtZero.com Overall Rating: 4/10
---
The Rundown
What is Surge365 aka S365?
How does it work?
Surge365 aka S365 main product line is travel. This business opportunity offers discounts on travel rates plus an opportunity for people to join the business to earn residual income.
How much does it cost?
$349 to become a member
$59.95 a month
$39 a year to become a Business Associate
Who can join?
My Take
I get it that we all want to make a great living and have the freedom to live the lifestyle we want.
It should be one of the goals we make for ourselves.
With Surge 365 they make it seem like it can happen very quickly.
Just like with ACN Inc, Surge 365 uses these quick start bonuses to tempt people to join.
They also use that list of warm market tactics to try and get people in quickly.
S365 product is travel, of course, who wouldn't like to spend some time away from their home.
Who wouldn't like to get some deals on their travels?
With the bonuses, the travel and the lifestyle you can create for yourself,
it all sounds like a perfectly packaged business deal.
I'm going to give you something to think about before you venture into this new travel MLM venture.
This way you can reasonably think about if this is a business opportunity worth your time and money.
Let's start with the comp plan scenarios because I feel it's important to get into the reality of what people are getting into.
MLM Scenarios
---
I noticed with a lot of MLM businesses they like to get people in with a scenario.
Of course, scenarios are needed to explain how people will make money, but I feel people shouldn't take them too seriously.
Scenarios are just a way to explain how their system works.
I don't want to be a Debbie Downer, but for most people, these scenarios will be extremely difficult to achieve.
The way S365 wants people to market their business is through their warm markets.
Surge 365 Warm Markets
---
Warm Markets are mainly a list of your friends and family.
I've been down that road and it's quite difficult to get your closes loved ones to build a business with you.
I'm not saying your friends and family won't do it, but putting that pressure on them is quite rude.
Sometimes a warm market is a friend you haven't talked to in a long time. I said this in another article I've written.
Think about it this way, it's like borrowing money from your loved ones and then telling them, the way you're going to get your money back is by finding people to do the same thing I'm doing to you.
You can even make a profit on this "loan" if you keep getting more people to do just what we are doing right now.
I personally feel that people should just leave their warm markets alone. Let your friends and family come to you.
By relying on your list of friends and family, it's going to be very difficult to get those tempting bonuses that S365 lays out.
The way these services tempt people is through their easiest comp plan and these comp plans can be very tempting.
Let's look at S365 Fast Start Bonuses. Most MLM really like to tell people about the recruiting base aspect of their system.
With S365, they use fast-starting bonuses to get people in.
Again, these are scenarios and that's why I state that you shouldn't take them too seriously.
Surge 365 Fast Bonus Comp Plan
---
With Fast Start Bonuses, there is a time limit to make the big money. First what a person needs to do within their first 60 days becomes a Team Builder.
Then once a person makes their first 3 assisted sales, then a person qualifies for their overrides.
I want people to understand not everyone will be able to do this.
I've stated this many times in my site that with these types of business models, people have to be on a good team to make this happen.
If you don't know how to recruit people, your chances of getting these override bonuses will diminish.
Surge365 Levels
Surge365 Business Associate (SBA)
Team Builder
Regional Team Builder
Director Program
---
Once you get to the director's level you have the potential to make lots of money plus you can even get cars as a bonus incentive.
Marketing Director
Regional Director
National Director
Executive Director
Presidential Director
How Much Will You Make On The Bonuses?
---
So if you become a Team Builder and you recruit 3 others to pay $349 again within 60 days, you qualify for the override bonuses.
This will allow you to make commissions on your sales and your team's commissions. You will also waive your $59 monthly fee.
Now if your team gets 3 people and so on and so on to do the same thing, you can make a $1,000 bonus on every 7 sales.
$10,000 bonus for having more than 100 sales.
Plus override sales that can add up to around $3,000.
The number of people you would need to pay $349 plus $59 a month would be 119 people.
This is within your team. Meaning everyone getting people to do the same thing.
You will make these bonuses if a person can get that done.
Good News About Surge365 Comp Plan
If you don't meet the deadline to get those override bonuses, there is still a potential way to make some good money.
The way this happens is by getting 7 sales without a time limit.
Three of these sales would have to be your personal sales to qualify. The remaining 4 could be anyone in your team.
Now you will be able to make $1,000 on every 7th Sales within your whole entire team.
Comp Plan Red Flags
---
---
Here is a Red Flag and what I call some sort of a Ponzi scheme because I don't think you can make these bonuses right away.
I always call MLM businesses comp plans, complicated plans because they don't lay out everything in an understandable fashion.
Of course, again, they give you some sort of scenario, but there are rules to the game and I'm going to give you an example about the $10,000 bonus that S365 offers.
For me, it looks a little like some sort of a Ponzi scheme because to qualify to receive the $10,000 bonus, you must have 100 active members within your team builders group at the end of any month.
Your first month is considered your qualifying month. This means you don't get the $10,000, it's just a qualifying month.
The next month is your maintaining month meaning, you have to maintain those 100 active members in that month.
If this happens then you will get your $10,000 bonus. So, you have to wait two months before you receive that $10,000 bonus.
The part I don't understand about these 100 active members is that people are going to start at different times and quit at different times.
It's going to take time to build 100 active members.
As people are building, of course, people are going to quit.
If someone is in 2 months waiting to qualify and maintain period, it might take years to make that potential bonus if ever at all.
Surge 365 Product
---
S365 main product is to travel. The problem with S365's product is that they don't own it.
The travel product that S365 is using is from a company called Pro Travel Network.
S365 does have these USB EZ Travel Buttons for people to use to market and help build their business, but being that S365 doesn't own their product is risky business.
Why Is This Important?
---
Most MLM businesses either own their own products to sell or they rely on recruiting with low-quality products.
If you're thinking about doing business with a service that doesn't even own their own products, this can be very risky.
The reason being is that what if Pro Travel Network decides to cut ties with Surge365 or they just go out of business, where does that leave you?
S365 main selling point is travel packages and that is one of the main reasons why people may want to build a business with S365.
Another consideration is what is stopping you from just going to the source itself and start your own travel business that way.
Pro Travel Network has its own Affiliate Program that you can do on your own.
Plus they also provide training and other services to help you start your own travel business.
I understand you won't get that EZ Travel buttons, but you will be right at the source to build your own business.
The Cost To Build A S365 Business
---
To start a business with S365, you're looking at $349 and $59 a month. To move up to become a Business Associate, it's going to cost $39 a year.
Pro Travel Network ITA Training Program
---
As you can see their price points are priced pretty much the same. Looking at your options is not a bad idea.
All In All
Of course, it's up to you on what you want to do, but I thought I'd lay out some reasons for you to think about.
I also feel that being that S365 doesn't even own their products, it can be very risky to build a business with them. It's your time and your dime at the end of the day.
I've been down the MLM path and it's not as easy as they like to claim. This is why I began researching my options and I discovered what business opportunity would be best for me.
What is your take about Surge 365, Tweet me @evelynbaz!
No Friends And Family
I learned that you don't have to bug your friends and family to make money with your home business.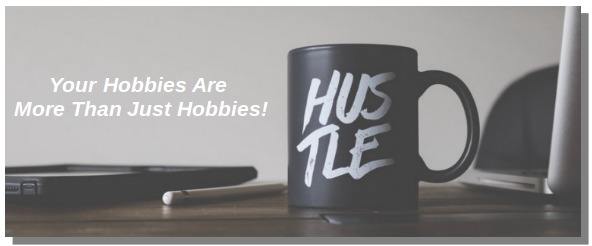 We earn a commission if you click this link and make a purchase at no additional cost to you.