I want to write about Teespring T-Shirts because I find it to be a great opportunity for people.
There are so many opportunities online that I've reviewed and most of them I wouldn't recommend.
My goal here with my site is to let people know about what is really out there so that people can determine what is best for them.
If you haven't even heard about TS aka Teespring, I feel you're in for a treat.
I know a lot of us look for opportunities online and most of the time they tend to be on the sketchy side.
One of the biggest problems that some people face is that when people read how so and so made millions with an opportunity such as service like TS, people dive in feet first.
I decided to dive into TS's feet first.
It's not something I recommend or normally do because key mistakes can be made.
Specs About Teespring
---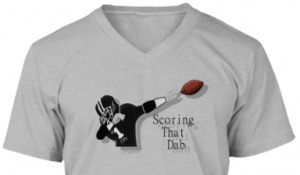 Product Name: Teespring
Year: 2011
Free Access: Yes
Price: Free
Website URL: teespring.com
BeginAtZero.com Overall Rating: 8/10
---
The Rundown
What is Teespring aka TS?
How does it work?
You pretty much sell T-Shirts with your own design through your target traffic.
How Much Does It Cost?
Who is it for?
The business aspect of Teespring is for anyone interested in making money from home.
It's a global opportunity
My Take
I want to first talk about TS's site because you're going to see a difference between a sketchy site and one that is transparent.
Sketchy sites tend to flash a lot of shiny objects and throw up a lot of hype.
They also tend to claim people can make money within a short amount of time.
Transparent Site
In many of my reviews, I've said that transparency is important. We are talking about business here and it's your name behind the business if you decide to go for it.
No one wants to do business that dupes people, but unfortunately, it happens. If you were to go to TS's site, you will see transparency.
Let me give you an example
You know those as seen on logos you find on some of those sketchy sites, well with TS, they display Forbes, Wired, Business Week, and other ones on their about page. It pretty cool because you can click on them and read the articles they are featured in.
Another thing about transparent sites is that you will know what you will be doing. No one has to pay to find out or play the guessing game.
I just wanted to bring that up because I've reviewed so many opportunities and unfortunately there are a lot more bad apples online than good.
Let's Get Into What Teespring Offers
---
For people who want to start a business as low as nothing, I mean not a dime to get started, well you're in for a treat.
Teespring doesn't charge you a dime for their info. I'm not saying it won't cost you anything for advertising if you choose to do that, but the cost is in your control.
Mainly what you will do is upload an image. The image could be your drawing, a picture you took, a catchy phrase, maybe your business logo, it even could be your charity and more into Teespring create and sell page. Follow a few steps and you can see your image on a T-Shirt.
That's the basics of what it's like.
I Tried It
For me, I'm not an artist, I don't take pictures, sometimes I may have a way with words, I do have a cause regarding my son, but I haven't started that one yet, but my daughter loves to draw, so I asked her to make a drawing.
She made her drawing and together we added it to TS to see how easy it would be to do.
I did go a little backward deliberately because that is what people do, lol. Trust me, I know people and a lot of us want to dive in feet first, Lol.
The Steps That I Took
---
After my daughter made her image. What we did was went to their site and logged in. I went straight to create and sell at the top right corner and uploaded the image my daughter made.
Once the image was uploaded, then we played around with different designs of T-Shirts (We decided on the V-Neck tees).
After that, we followed their instructions which were pretty simple. We selected the colors of tees we wanted to sell, wrote a title, and a description and we were done with our creation.
Now What?
---
Yeah, you read how people made all this money selling T-Shirts and now everyone is anxious to try it and go back as we did, but before you run off and did what we did, boy did we make mistakes.
I really suggest you take the time to understand what you will be doing. One thing that people tend to do is exactly what we did, then the question now what comes up.
The first mistake we made was diving in feet first. Even with me making money online for over 2 years, you still gotta know the ropes.
Let's Get Into The Mistakes
---
The only plan we had was to make an image and sell T-Shirts, we really did not discuss how we were going to make a plan of action to market these tees.
One thing that happened that we didn't expect and that was a timer went up that said we had our T-Shirt displayed for 7 days. Talk about the rush factor, Lol.
Another mistake we made was the number of goals we should have set. Instead of selecting a goal of 10 or lower T-Shirts to be sold with our first campaign, it was set at 50.
We really didn't think things through or even looked at our competitor's T-Shirts displayed, we just assumed.
This is the main reason why I did it this way so people can really be successful at this if they choose to do so.
Doing things the way we did is set up for failure and quitting. I wanted people to see how easily things can go wrong and how important training and resources are.
If you choose TS opportunity, understand that it's going to take time and work to make the accomplishments you want.
Diving in the way we did is a no-no even if you have some sort of experience. Teespring offers training in their university and a good amount of info to read.
This is something you should do and be aware of before you run off and dive in feet first.
What Does Their Training Entail?
---
Teespring's University will give you the rundown on how to market your T-Shirts. I thought their learning materials were pretty good for starters.
To give you an understanding of their training, you pretty much are going to market to your target audience. I feel that Teespring did a good job of doing that.
You can start off selling your T-shirt designs on social sites within your niche and to friends and family members.
This is a good way to start off to get a reaction from your loved ones, but down the road, you're going to need a much bigger audience to build sales.
You Gotta Start Off Small
---
I'm being real here because some people have this misconception that because it's online everything goes viral. YEAH, there are exceptions to the rule, but you gotta look at the reality.
Even with the Internet, nothing happens overnight. Work is required, learning is required and there is no push-button quick easy way out.
Let's Talk About The Money
---
Like I said a number of times, start with small goals and then build up. Do not do what we did and set a goal at 50. The reason being is that it's easier to sell 10 T-Shirts or less to make a profit rather than 50.
The way the commission works with TS
If you don't meet your goal it doesn't mean it's not successful.
In order to make a commission, you would have to meet the profit margin, meaning over the cost of what TS spends before you make a commission. If you pass that profit margin, you make money. This will vary depending on each campaign.
Payouts are made 24 to 48 hours after a successful campaign ends.
You can get paid by
---
Check
Direct Deposit
PayPal
Payoneer
Note: If you make over $600 by law you must fill out 1099 form for tax purposes.
The good news to some who didn't make money is that you didn't lose money, but what can be losses is your time and if you hired a graphic designer to make an image.
Some people start off with paid traffic, I would suggest holding off on that and learn the ropes first.
Paid traffic can get very expensive if you are unfamiliar with how it works.
Complaints On The Web
---
I don't want to sound like a Debbie Downer regarding TS, but I read a number of complaints on the web regarding TS. People said:
Customer Service Sucks
The graphics on the T-Shirts were of low-quality
T-Shirts never arrived
Wrong orders were sent
A lot of billing issues
No response from customer service
I was shocked to read a number of complaints on the web.
On a good note, though, there were a number of people who said they never had a problem with TS and they are a great company.
Some people said the graphics on their shirts came out great while others said it looked terrible.
I didn't read any complaints about the quality of their tees.
When I went to the BBB site, a number of their complaints were resolved.
Another note, I'd like to add even though we dived in feet first, you can adjust your goals while you are still launching.
You can also relaunch your shirts and set different goals.
What I suggest is that it's not going to hurt to get to know the company and play around in there.
Ask questions and feel comfortable before you launch. Remember to set your goals at a realistic number.
Now that you got the gist of how TS opportunity works and the complaints out there, I'm going to give you some other options to bring in sales.
It's A Great Opportunity
---
First off I want to say, Teesprings offers an opportunity for people to make money. It's not a job, but it's a service.
If you have a way with words, drawing, drag and drop, photography, a cause, and better, you have a golden opportunity in your hands.
TS University will get you off the ground, but I feel people can obtain a lot more info to generate sales.
If you want to make money utilizing TS, I feel it's a fantastic choice, but I want to get more into your target audience.
Unlike with MLM Business opportunities, where you are bugging your friends and family about starting a business, there's none of that here.
The opportunity that TS offers is just to add an image to your T-Shirt and sell them and TS does the rest for you.
What makes TS a great opportunity is that it doesn't require a dime to get started. Nothing nada zilch!
The Daunting Task Of Selling
---
I know that the selling part sounds a little Irky, but that's how money is made. With a good quality product to sell, it becomes a win-win situation for people.
Meaning you offer a product that people want and they will happily buy.
One of the ways to get good results would be that you should always have a unique image on your T-Shirt. I wouldn't recommend copying anyone's work, just think of something and get it done.
Your Target Audience
---
I've read how people said this opportunity is oversaturated, I disagree with that.
This is why I dived in the way I did because it's a common way people do things.
If you jump in feet first that the last thing people think about is their target audience or their target audience is a little broad. By having a more narrowed down target audience, you are going to find people who may be interested in what you have to sell.
I feel that yeah, you, may make a few dollars through TS University and build traction, but it's going to take work to build your target audience.
The way to build a target audience is through a website. It will take patience to build, but down the road, you will have a fantastic business plan.
The service I recommend for you to check out is Wealthy Affiliate. I suggest them because they really teach people how to market a business online.
With a website, WA will teach you how you can build an audience through free traffic. You can add an autoresponder to build your list, a website is another way to build your social presence and you will learn proper PPC.
Your website is the go-to place for your niche to help people. Your specific niche can be about sports, cooking, drawing, singing, celebrities, going green even gossip, look at your website as your cause.
The Best Part About Wealthy Affiliate
---
You can certainly use Teespring as an avenue, but Wealthy Affiliate will help you with other avenues to make revenue with your site.
Another thing that you should consider is what if TS goes out of business?
I don't think TS is going anywhere at all, but you just don't know. I feel that TS is a fantastic service, but you holding all your eggs in one basket can be a little risky.
Let's say TS goes out of business, if you decided to implement using a website, now you have other ways to generate revenue.
I talked about transparency earlier, you will get that at WA. You're able to check them out for free.
You will also get for free, 10 lessons, hosting, and a website. This way you will learn how their service will help you get the targeted traffic that leads to revenue with your site.
All In All
I really want people to start off on the right foot if people decide to make money online. There are over 2 billion people out there utilizing the Internet.
Services like Teespring and Wealthy Affiliate are absolutely wonderful services that you can check out.
It does take work, but getting knowledge and following good instructions is the key to your success.
Remember knowledge is power, and you will get that with services that provide you with info and tools as Teespring and Wealthy Affiliate brings to the table.
What is your take about Teespring, Tweet me @evelynbaz!
Become Your Own Hero
Get Your 10 Free Starter Course
You never know what you can accomplish unless you try. It is the course that started my journey. I wouldn't have known what I am capable of unless I took action. With no obligation, you can see what you are capable of if you take action today.
We earn a commission if you click this link and make a purchase at no additional cost to you.