I watch RJ's (Rich Janitor) video.
I thought it was very wishy-washy.
It caused me to do a review because of the claims on that video.
I'm telling you right now I thought the video itself was a scam.
If you're reading this review right now, you learned you didn't get some confidential information.
Instead, what you watched was a long trickery video.
I want to go over why I felt that the RJ's video was wishy-washy.
Specs About Rich Janitor
---

Product Name: Rich Janitor
Year: 2010
Free Access: No
Price: Starts At $97
Website URL: richjanitor.com
BeginAtZero.com Overall Rating: 1/10
---
The Rundown
What Is Rich Janitor?
According to the video you are supposed to get the software.
How does it work?
The software Mike created is supposed to make you money through the Internet. This software is supposed to catch the loopholes that these "Gurus" left behind.
How much does it cost?
Requirements to join.
My Take
Just so you know, when I finished watching the video I was done.
I didn't go any further with this product.
I didn't place my email in anything.
I was DONE!
I wanted to explain why because seriously, the video itself is a red flag scam.
If a video offer doesn't deliver or does some kind of trickery games to make someone watch the entire video, you should just move on.
There is no need to trust the offer any further.
Obviously the trust was broken.
It's the Internet we are talking about, so there is no need to give them the benefit of the doubt.
The Video Didn't Get To The Point
---
Mike Dee said it was a short video. A short video to me is like 3 minutes tops.
It felt like it was 2 hours. I know it wasn't 2 hours, but it was boring and drawn out.
I thought Mike was going to get to the point, but instead, he went on and on.
Especially when they try to entice people by saying they will be making some money by simply watching a long drawn out video.
Mike Dee Wants To Partner With You
---
In the video, Mike states he wants to partner with you. This is a red flag because you know if someone wants to partner in business with you, you're going to have to make an investment.
When I heard that, this reminded me of a review I did on Profit With Michael. I wouldn't doubt if these Mike's are the same people, Lol.
Highly Confidential
---
Mike claims that what he got is highly confidential.
I got this offer through an email. Of course, it's not highly confidential if you're reading this now. There is no secret. Nothing highly confidential and important would be passed through by email.
Mike's Life Story
---
I know we all go through good times and bad times in life. It's just a part of life that we all face. What he was consistent about is claiming he did these online scams.

What was wishy-washy about the video is that he claimed he didn't know anything about computers.
If a person has been through scam after scam, he knows a thing or two about computers and scams.
There's A Good Part In The Video
---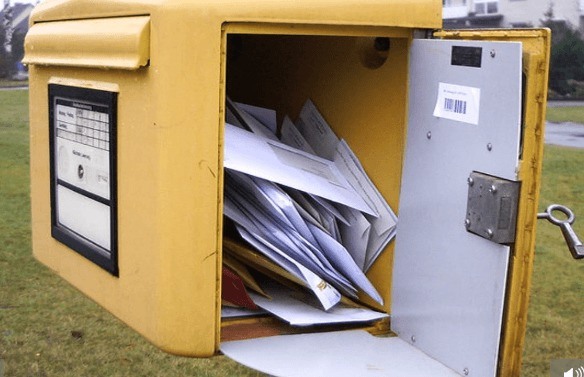 As I was watching the video, I did get amused when Mike showed a quick screenshot of the bills in the yellow mailbox. It did make me laugh!
My first thought was wow, when are you gonna stop getting into debt? Is it when the mailbox is completely full?
I know it's not real and I know it's just an over-exaggeration of an image. It just made me laugh. If someone has that many bills, that's not a laughing matter.
Another Wishy-Washy Part
---
At the top of the ad it said, you're going to get $70 for watching this video. People are going to watch this video expecting to get $70.
What's so wishy-washy is that after people watching the video, no $70 was given. Instead, it was more like a coupon.
At this point, the trust should be broken. He said he was going to give people $70, but what he forgot is a loophole word and the word is DISCOUNT.
If someone did that to you in person and wanted to partner with you, you would tell them to move on. I'm sure a lot of us wouldn't even care what they really had to offer once the trust is broken.
The Biggest Scam About RJ
---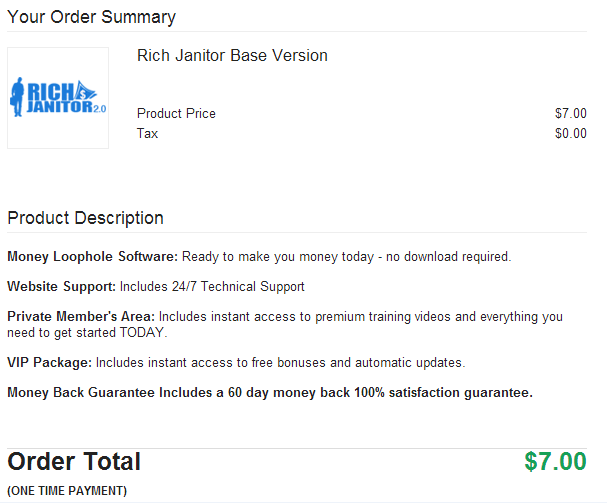 When I X-out, he said he was going to give me 20 more dollars. He talked about loopholes in that video more than several times.
What Mike Dee is trying to do is put a loophole in my wallet. If I would consider paying for this scam, I would still have to pay $7.
Is There Support?
---
Support is an important part of having a partner. People want to know they can rely on their partners when they need them.
Mike claims he wants to partner with you. He claims there is support and there is a phone number at the bottom of RJ's site. I went to check to see if it's a legit number and it's not.
This is another reason why you should stay away from RJ. There's no partnership here. How can you trust someone who can't even leave a working number?
Update:
A comment was left by Simone stating she did call the number and she did get a recording. You can scroll down you can read her comment.
I decided to call the number myself and it was just like Simone said, a recording that directs you right back to RJ's site. They did ask to leave your email address if you need assistance.
Why I Didn't Call The Number?
For me, I was done when the video was over. At some point when do you say NO? Is it when you shell out all this money and no money was made?
How many times have people been through this, I have and I'm sure many others have too. When I felt I was deceived that is it, I don't have time to play.
Why bring a relationship to something I already felt was deceptive. That was my whole point in this review.
As for what was said in the recording, it just directed me right back to their site. You can call the number yourself. I still feel that the phone number is a waste of time because it looped me right back to their website.
I must say I was a little irritated about them looping me right back to their website. I just wanted to update you on the phone number.
Why I Called Rich Janitor A Scam
---
I call it a scam because he used deceptive wording. He said he was going to give people $70 of his own money. I never saw an image of him. It was just a video of some guy telling a story.
This is why I stated that people should move on and forget all about that software. He could have just told people about his services and the cost of a one-time fee of $7.
He didn't have to give this long drawn out story about Gurus, Loopholes, debt, and scams. He's doing the same thing that these scams do.
You know, a person left a comment on my site the other day. It was a powerful statement for me. Those words were, I wish the Internet would grow up someday.
All In All
I believe I went over why people should NOT give RJ the time of day and why it's a wishy-washy video.
When people spend their time watching that video and he left the word discount out, the trust is gone. People should not even care about that darn software.
The way to get back at those scams is by not PAYING for them. Do your research and when they lie to you from the get-go, just move on.
If you want to learn a grown-up way to make money from home, Check out this site here. No one has time or money to spend on some childish games.
What is your take about Rich Janitor, Tweet me @evelynbaz!
Looking For Ways To Earn From Home?
Check out a list of opportunities!
There are many ways you can earn from home. In this list, you can find other options that can help you make money online. Each opportunity is either earn some extra coins, find work, or start a business. Click the button below to see if any of these options fit your needs.

We earn a commission if you click this link and make a purchase at no additional cost to you.