I wanted to write an article about Wix's platform because if you're serious about building a website as another alternative to make money online, then I feel it's essential to look at all your avenues.
Please take a moment to read my Wix platform review because there are options out there that you should take it seriously.
Specs About Wix
---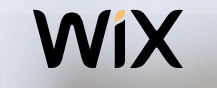 Product Name: Wix
Year: 2006
Free Access: Yes
Price: Starts at $4.08 a month
Website URL: wix.com
BeginAtZero.com Overall Rating: 7/10
---
Why Look At All Your Options?
I'm writing this article because I know there are people out there who may have only heard of Wix.
Maybe you're a person who is new to the online world and really don't know what is out there.
Wix is an alternative, I feel it's not a scam, but it's always great to look at what is out there.
One thing I'd hate to see happen to people is that they are stuck with one service.
There is nothing worse than building out a site and then realizing that a person should have gone with another service.
Then a person may feel stuck and not happy with what they paid for after spending time building out their site.
If you're thinking about building a website and are doing your research, that is awesome.
Knowing your options and feeling comfortable in what you decide to use is the way to go.
If at the end of this article, you feel that Wix is the one for you, then that's great.
Wix does offer some great sites, but they also have some not so great options that you should be aware of.
The Good Side To Wix
---
Wix is very easy to use. It's pretty much a drag and drop type of website builder.
Some people love that way of doing things and if that's you, Wix, maybe one of your options.
I personally feel that Wix sites are quite attractive.
Another point that I like about Wix is that you can try it out for free.
This is important because people can check it out before they even have to pay a dime.
I personally feel that Wix may even evolve more down the road. I think they have a lot of kinks to work out, but all services do.
Some services may be a long way ahead of Wix, but it's still an option that people can look into.
There are other neat things that Wix offers, but a lot of the other website platforms offer the same thing.
Such as mobile-friendly or shopping carts. Wix is probably not the best mobile-friendly service, but people do make it work.
I'm not here to nitpick about every little thing that doesn't work perfectly, this article is about your options.
In general, I feel that people can work around the kinks.
What I Personally Don't Like About Wix
---
For me, the drag and drop are a little on the annoying side, now that's just me. The stuff that moves and can change, I personally don't like to fiddle with stuff like that.
I'm more of a straightforward type of person. I like to add colors occasionally add a drop of this or that here and there then I'm done, Lol.
If that's you, you are not going to like Wix either. I know you're not cuz I don't, Lol.
I Had My Daughter Try Wix
---
For instance, my daughter would love to use something like Wix. What I did was ask my daughter to open a Wix account and tell me her thoughts.
(Me being a mom I knew my daughter would love it.) After about an hour of her playing around in Wix, she proudly showed me her site.
She told me she loved it.
I asked her questions like, what if you can't change your site theme, would that be a problem?
She told me no because, with their drag and drop, she would be able to make her site look the way she wanted.
She absolutely loves Wix, now she doesn't know anything about SEO or anything like that, but I wouldn't deter her from using a service that she enjoys because I don't.
Google Does Not Rank Based On Your Site Design
---
I've been building my site for over 2 years now and what really gets a site rank is the content that is writing on a site. Not the background color or if you should have this and that on there.
Yes, you do want your site to be user-friendly and to look good, but the content is king.
People who are looking for any info online want the content.
Most people come to your site for a reason and you should do your best to deliver the answer.
So if you're thinking about selecting Wix, I would recommend not spending too much time on the design of your site.
I'm bringing this up because I could see many people getting distracted by the design of their site more than the content.
When I was trying to make my Wix site look good, I was spending a lot of time on that.
Finding the right fonts, changing the colors, trying to find the right picture, then when I checked it out, it just didn't look right.
I would start all over and mess up, then I gotta start all over again. I'm being real here. I went to YouTube because I got a little frustrated.
I watched a guy do it on YouTube and he did it like a champ. Some people are good at this and just do it with ease, while others may not.
What You Should Be Aware Of
---
I don't want to be the bearer of bad news, but there are some points about Wix that you should be aware of.
One of the most problematic areas about Wix is that they recommend you use their hosting.
Wix recommends you use their hosting because their websites operate differently. If issues were to come up, you're able to get improvements and faster load speeds.
This means you're pretty much stuck with their website and hosting.
Of course, there are ways of getting out of using Wix, but it may cost you money and headaches.
If you're a business owner that is looking at website platforms to use, look at all your options first.
Being that you can end up being stuck with Wix and may have a difficult time moving your content to another platform, is daunting for a business owner.
For me, if you own your own business, you should have control over where you host and purchase your site name.
The way Wix designs their websites using their drag and drop design, people will have a very difficult time trying to transfer their info to another hosting company. This is something to think about.
I want to state this again and that is, there is nothing worse than not being in control of your own website that you plan to use plus the amount of content you put in there.
Other Options
---
For people who are serious about building a business online. You're going to have to make an investment if you're serious.
There are a ton of hosting services out there to choose from. One of the best hosting sites to start off with is Wealthy Affiliate.
If you're just kicking tires at the moment or just looking around, then look at all your free options first.
Go to Blogger, Wix, WordPress, and I would also recommend Wealthy Affiliate.
Check out all their free versions. Look at what they offer and play around. Do not throw out any money if you're not ready yet.
Free Comes With A Price
---
Using free versions is great to check out, but you're still limited. If you're serious about going forward, you're going to have to shell out some money.
Free websites are great in the beginning but upgrading not up-sells, but upgrading when you're ready and when you see fit is what you should think about.
Be in control of your website. This is a business here. If you plan to put years of hard work into your site then, purchase your own domain name and use an independent hosting company.
Wix Prices
---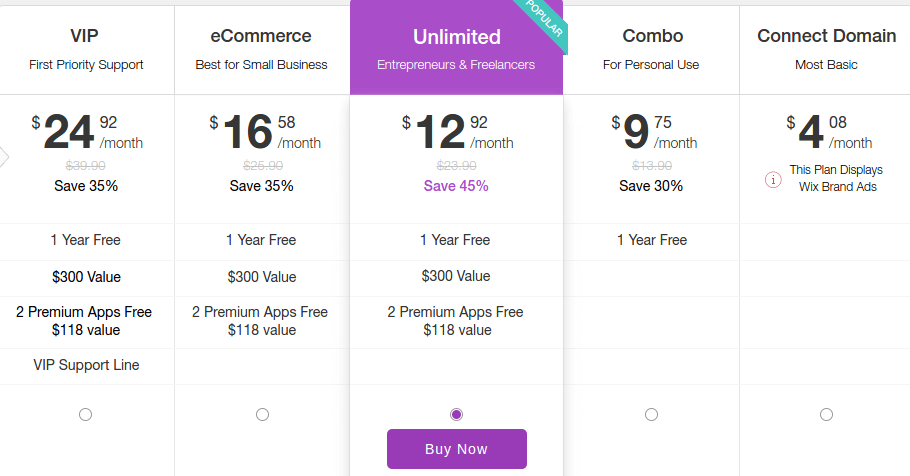 I wouldn't call Wix prices very expensive, but they are a little on the pricey side compared to independent hosting companies.
Get A Bang For Your Buck
---
If you were to purchase your own domain name and host your site with an independent hosting company, you're looking around for your first year no more than $100 bucks depending on the hosting service and sales a hosting site offers.
At Wealthy Affiliate, you would pay more, but you get a lot and I mean a lot more than any other hosting company offers.
Besides hosting, Wealthy Affiliate offers WordPress website, keyword tools, training, support, live weekly training, and more.
This service is for people who want to not only build out a business online but to make money building out their business.
You will get the training and support needed to get the job done at Wealthy Affiliate. That is why I call it My Heroic Site.
What Is The Best Platform
---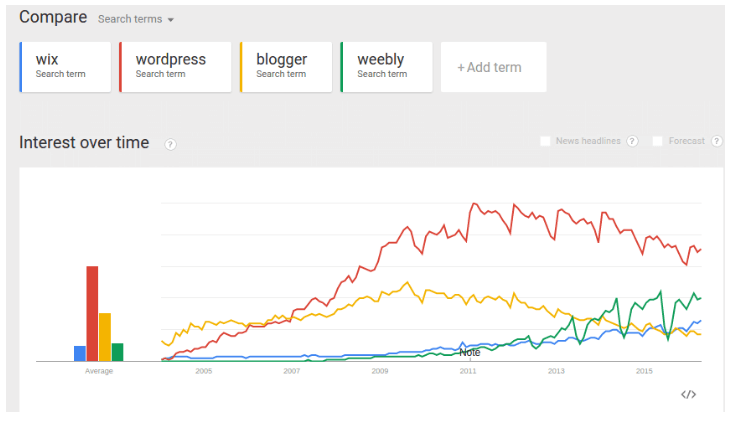 The most used platform to this day is WordPress.
WordPress handles a lot of the SEO issues that most website platforms don't.
I'm not going to say that you won't rank well using other platforms, but if you're serious about what you want to use, then consider WordPress.
Like I said earlier, content is king so your content plays a big part in your online business.
There are other factors with online marketing, this is why I recommend Wealthy Affiliate because you will learn all that and more with their service.
So if you find that Wix seems to work well with what you want and will help you get there, then use them.
I'm not trying to steer you to use WordPress, I'm trying to let you know what is out there and to consider all your options.
Pros And Cons
---
Pros
drag and drop
free access
nice websites
customer service
good discounts
Cons
ads on free websites
can't transfer to other hosting services
not as SEO friendly
All In All
It's important to know what it out there and what you will get for your buck.
One thing I would hate to see that people do is not to take the time to do their research before they pay.
If Wix is the one and you're happy with their service then I'm happy for you.
Building a business online does take time and work. I learned this through My #1 Heroic Site.
I've been there building my site out for over 4 years now. Take a look at what is out there and consider your options.
What is your take about Wix, Tweet me @evelynbaz!
Get Started Today
Get your free course
You read the exciting journey that I experienced. Now it is time for your online journey to begin. All that is needed to start is to click the button below.