I decided to do a WUKAR and DubLi review because I came across a promotion on a social site.
It's a business that team WUKAR says is unique.
When I went to check it out, I thought it was going to be something special because of the way team WUKAR made it sound.
Here's the rundown of what I discovered.
Specs About DubLi
---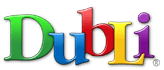 Product Name: DubLi
Year: 2003
Free Access: Yes
Price: Starts at $4.95 a month
Website URL: dubli.com
BeginAtZero.com Overall Rating: 1/10
---
The Rundown
What is DubLi?
It's a mall where you can get discounts depending on what membership level you purchase.
How does it work?
You can sign up and shop at your favorite retail stores online and get a discount on the products or services you like to purchase.
How much does it cost?
Free
Premium $4.95 a month
V.I.P $99 a month
Who can join?
It's global and anyone 18 or older.
There is an MLM side to this service.
I want you to keep reading so you can get an understanding of this business.
There's also a very experienced team in the online marketing world call Team WUKAR promoting this service hard.
My Take
I like to shop at physical stores and online. Both experiences are fun. Saving money is something I think we all enjoy.
I found out about DubLi through Team WUKAR. They made it sound like it was the most unique way to make money from home.
The people who are promoting this product said that many people gave up their income to be a part of this new phenomenon.
Of course, this made me curious because for me I'm expecting something new and unique.
Let's Be Real Here
---
In the video, some guy said many people are walking away from a 7 figure income to do what you're about to see.
I thought it must be really good because no one just walks away from their income even if it's a $10 an hour income. Don't you know people gotta eat?
They added some music and other stuff to make it seem like I was missing out on something important.
I wasn't really intrigued because I see these types of sales tactics all the time on the net.
So I just went along to see what else these guys had to say.
They said it was an 8 figure to 9 figure play. I think they are putting on a play with this video.
I mean they are playing around with your mind with this mess.
Now they say they want to beat Microsoft. Are they talking about a new computer, software, what is this stuff?
They said it was consumer focus and not distributor focus. I thought what is this stuff?
They even said it was FREE!
They said this is it! Everybody wins
I thought who wouldn't like a win-win situation. I know I do.
I got even more curious about this win-win situation.
I Examine The First Landing Page
---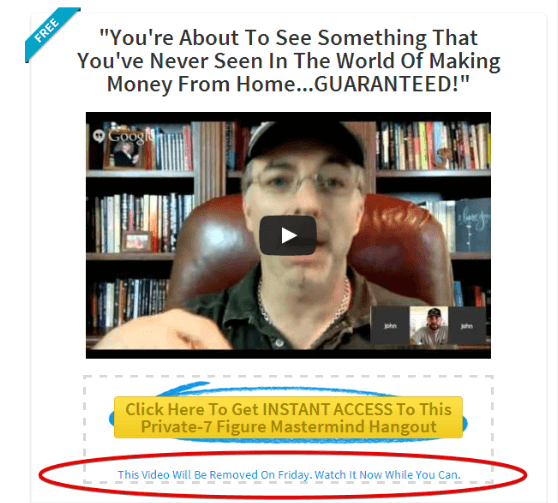 ---
On the landing page, it said this will be removed on Friday. What Friday are they talking about?
It could be any Friday or never Friday. I thought that was a weak sales tactic. This is when I knew this was not unique and just another scam we come across online.
I was a little curious so I went ahead and placed an email address and name to see what else is going on.
What I found Out
---
Three guys were in the video Tony Rush, John Levania, and Matt Trainer.
The video was very long and I wasn't interested in watching the whole thing. They just went on and on, until finally, they got to the point.
The company these guys were ranting and raving about was DubLi.
Do you think these guys walked away from a 7 figure income to do DubLi? I don't think they walked away from any income.
One thing I noticed was that Team Wukar was marketing this DubLi business hard.
These guys went on and on about this exciting new unique product. When I went to Google DubLi, I was not impressed at all.
Has anyone ever heard of Ebates? Ebates has the same concept except, you just sign up and shop. You also get money back on what you're shopping for and there is no MLM involvement at all.
What Is DubLi
---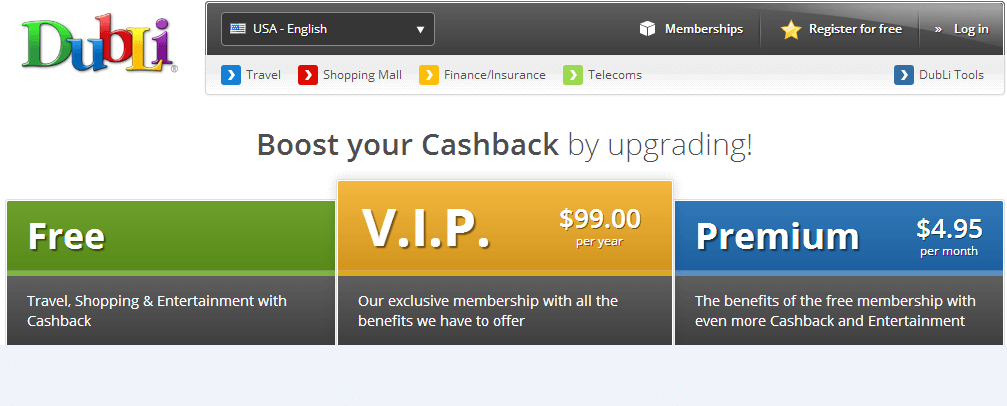 It's similar to Ebates where you get money back on the shopping you do online. With DubLi, they try to make it into some type of MLM product so this WUKAR team can make money off of it.
Depending on the membership, you get a discount on the products or services you purchase online.
You can join as a free member, but the discount isn't as large.
If you decide to try the premium service at $4.95 a month, you get a better discount. If you want the $99 V.I.P. yearly membership, you get the highest discount.
The MLM Side Of DubLi
---
Don't think that's all you're paying to be a part of DubLi. This is MLM at it's best.
The people who are promoting DubLi, make it seem like it's simple. You just sign up for their membership whether it's FREE or as high as $99 a year.
NOPE, don't let the hype fool you. Yes, you get a discount if you shop at DubLi.
There is an up-sell in their back-office that you should be aware of.
The Breakdown
---
Customers
Free
V.I.P $4.95 a month
Premium $99 yearly
This is the front end of DubLi. They make it seem like that's all you will be paying to make money with this service, but when I did my digging I said to myself MLM scam at it's best.
DubLi's Compensation
---
To start generating a residual income with DubLi, you gotta start shelling out the dough.
Team WUKAR makes it seem like it's simple and easy, but it's just another MLM business. This is how much it cost.
To become a Business Associate with DubLi, you have to pay a one time fee of $499 to make a commission on the customers that sign up for DubLi's online front end mall.
After the first year as a Business Associate, you must pay $49 a month.
Membership Vouchers
$300 Premium Membership package
$500 Premium Membership package
$295 V..I.P Membership package
$495 V.I.P. Membership package
What are these vouchers for? I don't know, that's why I don't like businesses like these.
They always try to add all these up-sells. They give you this story to try and make sense of it all. I'm not done yet there's more.
TLA Package cost $2,475
The premium cost $6,000
Elite cost $12,000
You're pretty much paying for status and worthless digital products.
In each status level, you make a higher commission rate.
Then there are commissions on the level position. You can look at the image below to get a better idea.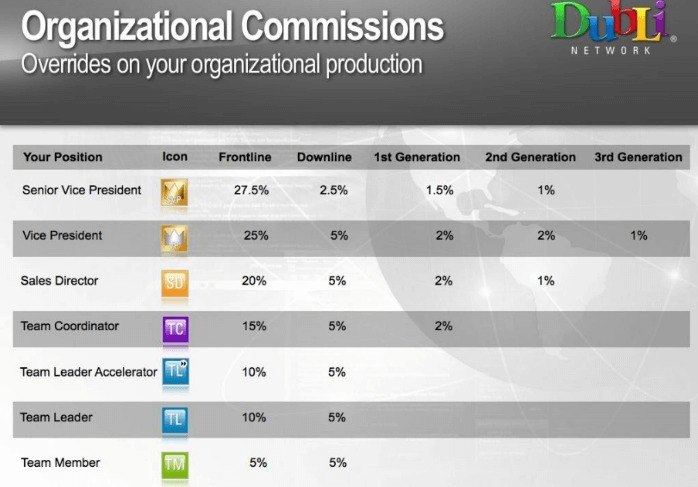 In my opinion, MLM business compensation plans are very complicated and tend to change all the time.
So what you get paid today may change tomorrow. This is my experience with the MLM industry. This is another reason why I'm not fond of these types of business models.
What I Found Out About Team WUKAR
---
These three guys are from another MLM business called Empower Networks. WUKAR stands for Wake Up Kick Ass Repeat.
This is exactly what they are doing again, repeating the same process that they did with Empower Networks.
When you go to the front end of DubLi it looks like you're just signing up to shop and get a discount, but what is really gonna happen is that you will get spammed with this back-office MLM business opportunity that is quite expensive.
They said you can make a billion dollars and within 2 years or it's too late.
Why would you want to even be a part of a business where it has that "too late" mentality?
What kind of marketing crap is that? They say it's the quickest and fastest way to make money online and everybody wins. Wait, didn't they say get in before it's too late?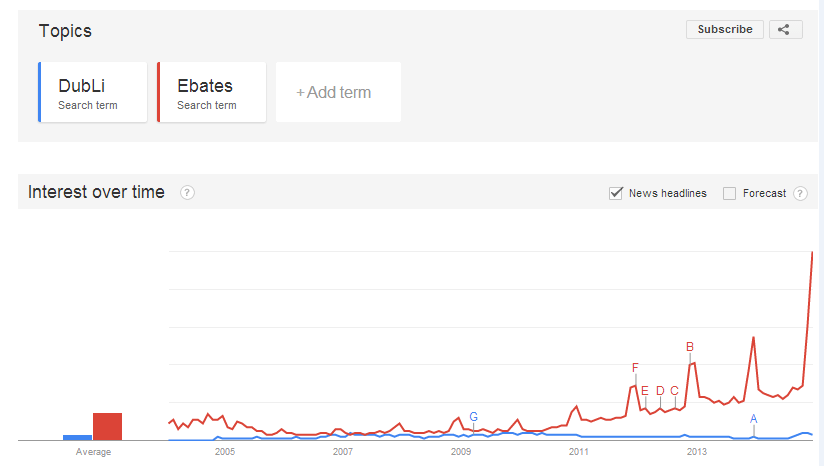 I suggest you just go to Ebates and get discounts there. There's no need to get harassed by some MLM opportunity that is very expensive.
Here is a chart of Google Trends on both businesses. As you can see Ebates is much more popular than what this Team WUKAR makes DubLi out to be.
MLM has been going on for a year. New ones pop up daily. Some MLM businesses last for years while others disappear just like the latest fashion trends.
I always suggest you do your research first before you decide to build a business anywhere.
How To Build A Business Online
---
To build a business online it starts with a website. You want to start a business from your own doings and not by some MLM company selling you a bunch of products.
Like I said prior, some of these MLM businesses are gone as quickly as they come.
What if you're generating a good income then all of sudden the company closes their doors? Now you're back to where you started.
Building your own business is the way to go. That way you don't have to worry about that getting in before the too late mentality.
Purchasing your own .com name and learning how to generate an income from it is the best way to go.
You know that saying, knowledge is power. Well, that's what you get when you learn how to do it yourself.
How Did I Learn?
---
The way I learned to do it is through a company called Wealthy Affiliate. They taught me how to build a business with my website and generate income from it. It's not a get rich quick scheme nor are there up-sells.
What I suggest you do is check out the 10 FREE lessons and see if this is the pathway you want to take.
I know I always recommend WA. I do it because it works! If you put in the time and follow the lessons, there shouldn't be any reason why you can't make money and scale your business.
All In All
If you read some of my articles, you know I'm not a big fan of the MLM industry. Some people like it and believe in the concept.
If that's you and think you will generate a great income from DubLi, by all means, don't let me stop you.
I strongly believe that building a business online starts with your own website. I've tried generating an income in the past with MLM businesses with no success. I learned how to do it with a website.
It doesn't always have to be a business opportunity. You can generate an income with any hobby, product, service, or anything you'd like it to be. So I suggest you check out My #1 Heroic Site. You'll be amazed.
What is your take about WUKAR And DubLi, Tweet me @evelynbaz!
No Friends And Family
I learned that you don't have to bug your friends and family to make money with your home business.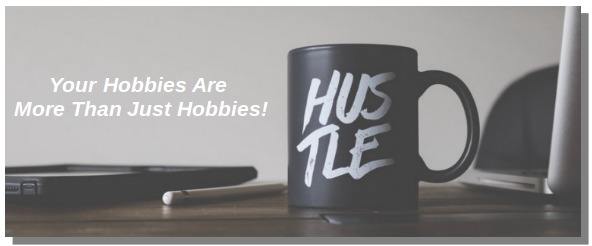 We earn a commission if you click this link and make a purchase at no additional cost to you.